Mexico Demands Investigation of Trump's 'Very Safe' Tear Gas Attack
The Mexican government has called for an investigation into the use of nonlethal weapons, including tear gas, at its border with the U.S.
Mexico's foreign ministry wants answers regarding the tear gas canisters that were fired toward migrants who were trying to enter the U.S. on Sunday from the border city of Tijuana and has presented a diplomatic note to the U.S. government calling for a "full investigation," Reuters reported.
There has been harsh criticism of the border agents' methods of repelling a crowd of migrants that included barefoot crying children, along with people throwing rocks. The U.S. Department of Homeland Security said border officers were struck by projectiles thrown by the migrants, agencies reported.
"The first thing I did was grab my children," one migrant mother of three girls, Maria Meza, 35, from Honduras, told Reuters. "I was scared, and I thought I was going to die with them because of the gas."
President Donald Trump defended the use of tear gas during the showdown at the port of entry at San Diego, even though children were in the crowd of migrants.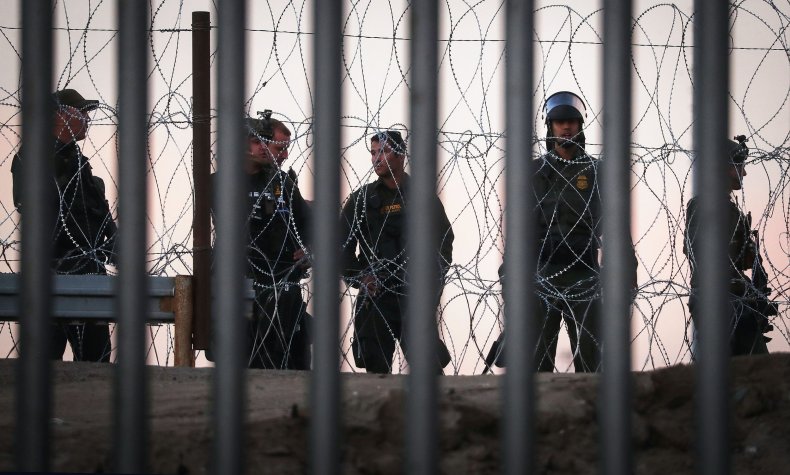 It was "a very minor form of the tear gas itself" and was "very safe," he said.
"Why is a parent running up into an area where they know the tear gas is forming, and it's going to be formed, and they were running up with a child?" he asked.
Trump also said some of the women were "grabbers" who had stolen children to increase their chances of being granted asylum in the U.S.
But medical experts expressed concern about the long-term physical and psychological effects of the chemical spray.
Tear gas is a chemical weapon and has been banned on battlefields in almost every country, yet it is used on civilian populations throughout the world. It affects children more because of their weaker respiratory systems, and it can cause long-lasting trauma, according to medical experts.
Rohini Haar, a doctor for the charity Physicians for Human Rights, told the HuffPost that children don't know to close their eyes and mouths when tear gas is fired, which exposes them to even more chemicals.
"Most kids scream for their parents when they are in danger. That natural, reasonable reaction to pain is detrimental in this case," Haar said.
Alan Shapiro, chief medical director at Terra Firma, a program that treats immigrant children, told the HuffPost, "Throwing tear gas at children is a form of child endangerment that can lead to serious medical effects and death.... We can't have a government that is endangering children as a form of immigration policy."