Trump Says Twitter Lets 'Stone-Cold Killers' Use Site, With Taliban Allowed but He's Barred
Donald Trump responded Wednesday to criticism that the Taliban is allowed to use Twitter while he is barred from the social media platform.
Speaking to Fox Business host Maria Bartiromo, Trump slammed Twitter for allowing "stone-cold killers" on the site. Bartiromo noted that the Taliban and the Communist Party of China are still allowed to post on the platform.
"They took me off Twitter because I'm right," Trump said.
The former president continued, "They really took me off for a very innocent statement. I mean, it was, like, incredible. And yet they leave dictators on that are stone-cold killers. We are dealing with a sick group of people. But you know what? We are going to win."
Zabihullah Mujahid, a Taliban spokesperson, has been sharing live updates of the militant group's takeover of Afghanistan on Twitter. His account has amassed more than 319,000 followers.
Twitter previously told Newsweek that it will review the Taliban's posts for any content that may "violate Twitter rules, specifically policies against glorification of violence, platform manipulation and spam."
Asked about Trump's comments, a Twitter spokesperson told Newsweek: "The situation in Afghanistan is rapidly evolving, and we're witnessing people in the country using Twitter to seek help and assistance. Twitter's top priority is keeping people safe, and we remain vigilant.
"We will continue to proactively enforce our rules and review content that may violate Twitter Rules, specifically policies against glorification of violence and platform manipulation and spam," the spokesperson said.
While Twitter is allowing the group to remain on its site for now, Facebook and TikTok said they still view the Taliban as a terrorist organization. Content related to the group will remain banned on their platforms.
After being asked about the Taliban's plan for freedom of speech, Mujahid accused Facebook of censorship during a press conference on Tuesday.
"This question should be asked to those people who are claiming to be promoters of freedom of speech who do not allow publication of information," Mujahid replied, according to an interpreter. "'I can ask Facebook company."
Donald Trump Jr. appeared to agree with the Taliban's argument, retweeting a clip of Mujahid's response on Twitter with the caption: "LOL... Also not wrong."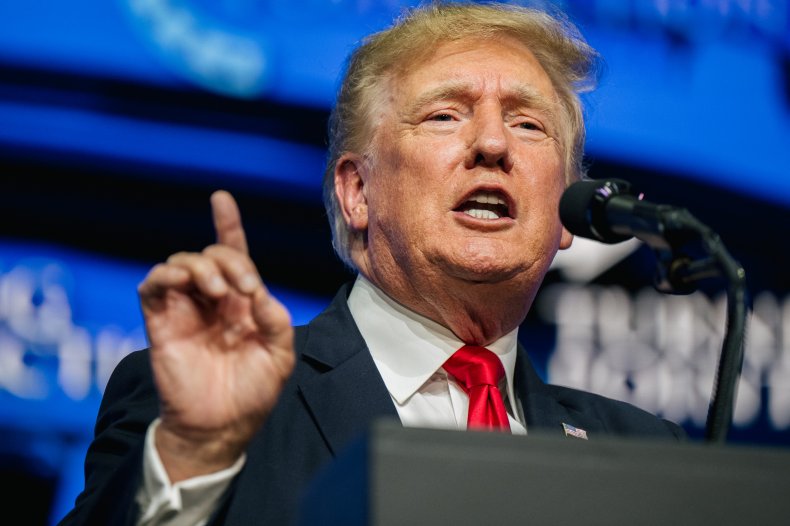 Trump has been permanently banned from Twitter since January 8, two days after the deadly assault on the U.S. Capitol. Twitter said that if it becomes clear that Trump has created another personal account to evade the suspension, that new account will also be deleted.
"After close review of recent Tweets from the @realDonaldTrump account and the context around them—specifically how they are being received and interpreted on and off Twitter—we have permanently suspended the account due to the risk of further incitement of violence," the company said at the time.
Trump has also been barred from Facebook until at least January 7, 2023—two years from the date his access was first taken away after the January 6 Capitol riot.