Trump to Sell Lethal Drones to Dozens of Foreign Countries, Including Saudi Arabia and South Korea
President Donald Trump will make it easier for the U.S. to sell lethal drones to foreign countries, and is set to begin exporting U.S.-made drones to dozens of its allies, Reuters reported Tuesday.
Trump has long stated his intention to ease restrictions on U.S. arms sales abroad, as part of the "Buy American" initiative through which he hopes to reduce the U.S. trade deficit. But a new protocol on weapons sales was stalled over the last year as policymakers discussed whether to include lethal drones among the items more easily exported. Defense Secretary James Mattis has reportedly been advocating for the U.S. to make it easier to sell lethal drones abroad. The new policy will likely be unveiled next month.
Small hunter-killer drones will be the main export impacted by the new regulations. U.S. allies such as Australia, India, Japan, South Korea, Saudi Arabia and Singapore will have their purchases expedited, according to people familiar with the new policy.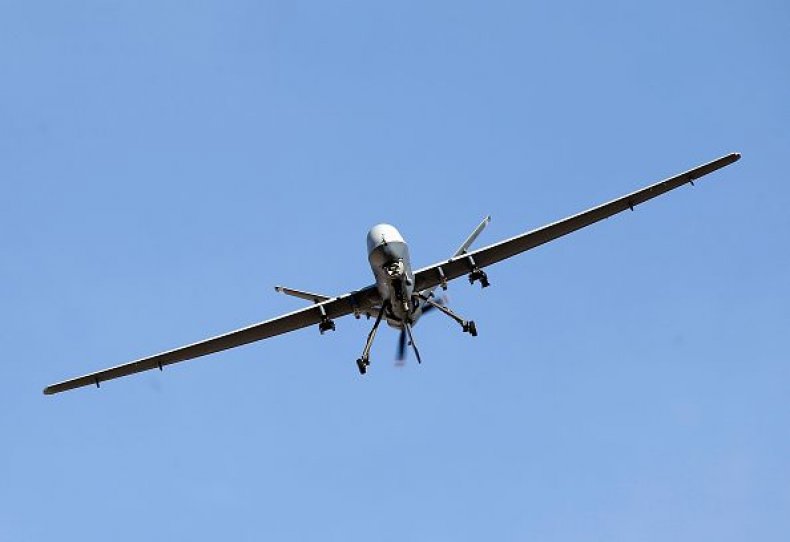 The U.S. has long refrained from selling lethal drones to foreign countries, with the exception of a few key allies like the U.K. and France. The Obama administration had also pushed for the restrictions on lethal drone sales to be loosened, but the majority of these devices sold overseas were unarmed surveillance drones. The Obama administration had pledged to review requests for lethal drones on a case-by-case basis, in an attempt to avoid selling the weapons to countries accused of perpetrating human rights violations.
The sale of lethal drones is controversial because military and security officials have warned that their use could incentivize governments to pursue war indefinitely. Earlier this month, a group of organizations advocating for human rights, including Amnesty International and the American Civil Liberties Union, called on the Trump administration to publish its policy on how the U.S. uses lethal drones.
"The Trump Administration has refused to publicly clarify whether the Presidential Policy Guidance (PPG), issued under President Obama, is still in effect," a March 7 statement read.
"Leaks suggest President Trump has rolled back the safeguards contained within the PPG, replacing them with guidance that gives both the Pentagon and the CIA much greater freedom to carry out drone strikes in Yemen, Somalia, Niger and elsewhere."