Trump Shames Comedian Kathy Griffin Over Severed Head Photo
In a batch of early morning tweets Wednesday U.S. President Donald Trump called the Russia investigation a "witch hunt" and took a moment to excoriate American comedian Kathy Griffin.
"Kathy Griffin should be ashamed of herself," the president wrote.
Tuesday afternoon Griffin issued a public apology for a photo shoot with celebrity photographer Tyler Shields in which she holds a bloodied prop replica of Trump's severed head.
The photos were first published by the tabloid TMZ early Tuesday. "I sincerely apologize. I'm just now seeing the reaction to these images. I'm a comic, I crossed the line," Griffin said in a video posted to her Twitter account late Tuesday. "I went way too far. The image is too disturbing. I understand how it offends people. It wasn't funny. I get it," the 56-year-old comic said.
Griffin said she would ask Shields to take the image down and "beg for your forgiveness." Shields has since removed the photo from his website, yet many angry comments from the public about it remain on the page where it appeared.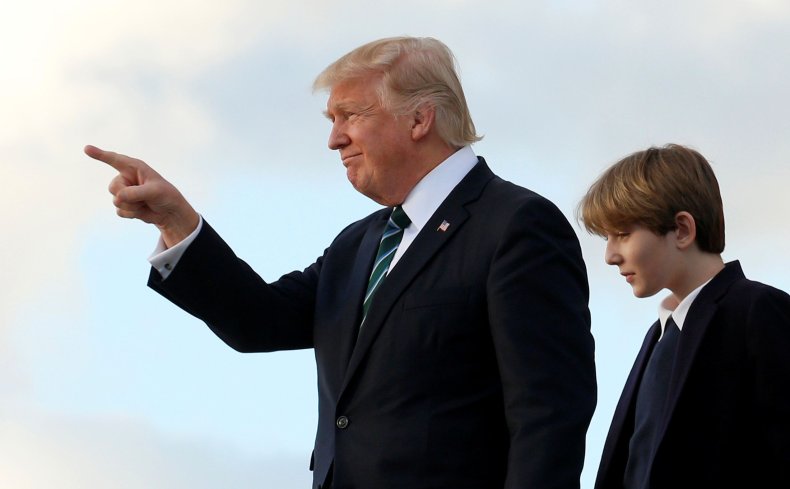 Some critics of the photo likened it to the so-called militant Islamic State group's videos and images of its members beheading victims that they then shares on social media.
Read more: Stephen Colbert's Trump sex joke provokes #FireColbert Twitter storm fueled by offended Trump supporters
On Friday May 26 Shields asked on Twitter whether someone can "go to jail for making an artistic statement?" He said he was "asking for a friend" and included Griffin's Twitter account on the post.
During the photo shoot TMZ reported Griffin and Shields joked they might need to move to Mexico when the pictures were released for fear of being imprisoned.
The president's umbrage didn't end at shaming Griffin, but he didn't mention whether he would seek any action against her.
Instead Trump said his children were the most affected by the photos, "especially my 11 year old son, Barron." Trump called the images: "Sick!"