Trump Shares 'The Simpsons'-Inspired Video of Himself as 'Super Trump,' Saying People Now 'Get It'
President Donald Trump has tweeted a strange Simpsons-inspired video that portrays him as "Super Trump," commenting that people didn't used to "get it"—but they do now.
In a Sunday night message, Trump shared the three-minute video, which features clips from cartoon The Simpsons, as well as footage from his election campaign, alongside a message aimed at his detractors.
"They just didn't get it, but they do now!" the president wrote, presumably in reference to his popularity among voters in 2016 and surprise election win.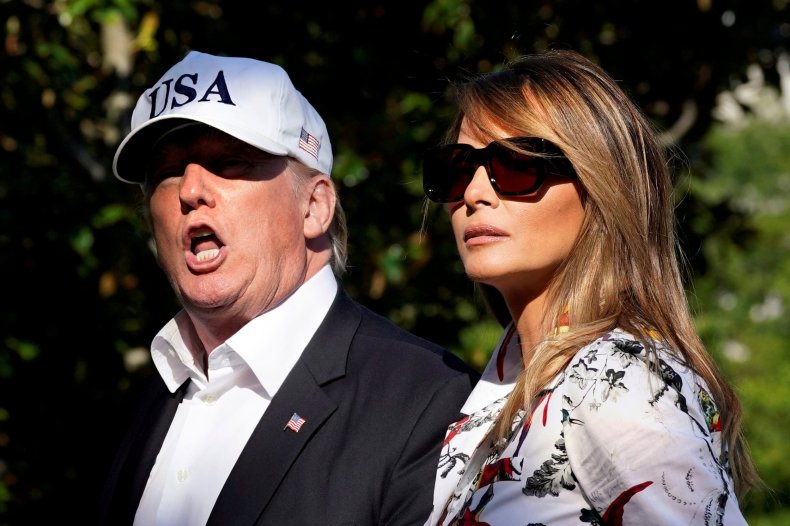 The video, which has received over 182,000 likes so far on Trump's Twitter page, also features a montage of people saying: "Donald Trump will never be president of the United States," along with observations from polls that showed his former rival Hillary Clinton was predicted to win the race.
Cutting to footage from election night—when pundits could barely manage to hide their surprise that Trump had a lead over Clinton, eventually winning, the video then cuts to an image of President Trump as superman.
The person responsible for creating the video and sharing it on YouTube, Elouai, who Trump credited with the footage said of the president: "He personified, funnily enough the class struggle of the poor working class against the rich elite which propelled him to the presidency," Mediaite reported.
Some have commented that The Simpsons appeared to predict the future 16 years ago after mentioning a Trump presidential win.
In the episode "Bart to the Future," which aired in 2000, The Simpsons shows Bart having a glimpse into his future as an adult. Looking into Bart's adult life, the episode shows his his sister, Lisa, as the first female president, who has inherited "quite a budget crunch from President Trump."
Following Trump's election win, The Simpsons updated its so-called prediction with a new opening that showed Bart writing "Being right sucks" on the chalk board.
"The Simpsons updates its 2000 prediction of a Trump Presidency... #TheSimpsons," the show's Twitter account posted, along with the new opening.