Trump Slams Biden Over Afghan Civilian Deaths by Airstrike—Which Jumped 330% Under His Watch
Former President Donald Trump released a statement condemning President Joe Biden after the military admitted it killed 10 Afghan civilians in a late August drone strike. However, civilian deaths from U.S.-led airstrikes in Afghanistan increased by 330 percent during the Trump administration.
The Pentagon previously claimed that an August 29 drone strike in Kabul had targeted a militant affiliated with the extremist group ISIS-K. After extensive media reporting that the strike actually killed 10 civilians—including seven children—U.S. Central Command's Marine Corps General Frank McKenzie admitted that it was a "tragic mistake" on Friday.
Democrats and Republicans criticized the military's failure. Trump also released a statement on Friday, slamming U.S. generals and Biden.
"How disgraceful that so many people have been killed because of our incompetent Generals. The Biden Administration wanted to show that they were tough guys after they surrendered to the Taliban, which left many soldiers injured or dead and left Americans and the best Military equipment in the World behind. Our Country has never been so embarrassed or humiliated," Trump said in a statement posted to Twitter by his spokesperson Liz Harrington.
Although politicians from across the political spectrum were critical of the military's failure and the killing of the 10 Afghan civilians, the number of civilian casualties increased dramatically during Trump's tenure in the White House.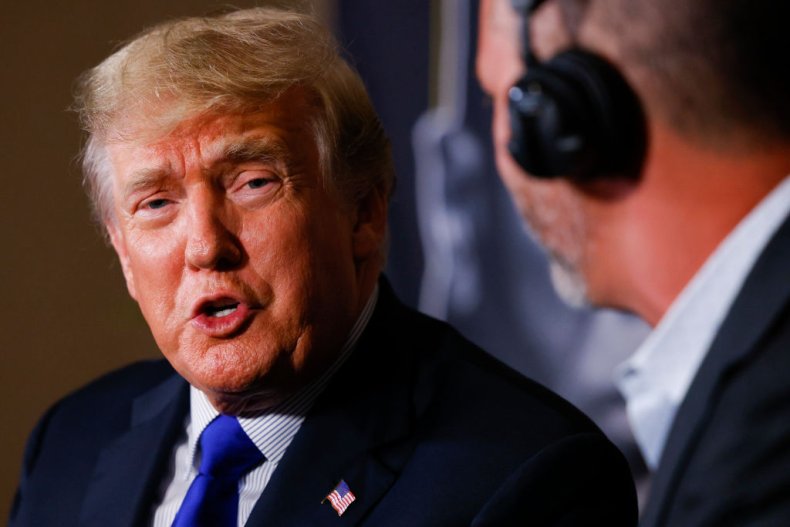 "The number of civilians killed by international airstrikes increased about 330 percent from 2016, the last full year of the Obama Administration, to 2019, the most recent year for which there is complete data from the United Nations," a December 2020 report from the Costs of War Project at Brown University explained.
In 2019 alone, more than 700 civilians were killed in Afghanistan by airstrikes. The report explained that this was more than "in any other year since the beginning of the war in 2001 and 2002."
While the civilian death toll in Afghanistan was substantially higher under Trump than it has been under Biden, key allies of the former president have slammed the current president. Some have even called for him to be impeached over the 10 civilian deaths.
"War Crimes. #ImpeachBiden," Georgia's Republican Representative Marjorie Taylor Greene, a staunch supporter of Trump, tweeted on Friday, retweeting a post about the civilian deaths.
"So the U.S. drone strike did NOT kill any ISIS-K but did kill 10 innocent civilians, including 7 children. Unbelievable," Trump's former White House Press Secretary Kayleigh McEnany tweeted. "The Biden administration is a sad, tragic mess and an utter embarrassment on the world stage!"
Newsweek reached out to Trump's press representatives for comment, but did not immediately receive a response.