Trump Slams FBI in Truth Social Posts After Special Agent Leaves Bureau
Donald Trump accused the FBI of running a "corrupt" investigation into him after it emerged Timothy Thibault, an FBI assistant special agent in charge who was involved with the Hunter Biden laptop investigation, had retired from the bureau.
A security source told Fox News that Thibault, who worked at the FBI's Washington Field Office, was escorted out of the building on Friday as is standard practice when an agent leaves.
Thibault had recently been accused of being "politically biased" by Republican Senator Chuck Grassley, in a letter sent to FBI director Christopher Wray and Attorney General Merrick Garland.
Trump reacted to the news on his Truth Social website, saying: "The fired agent who was just escorted out of the FBI headquarters is the person who got the FBI to do a Raid on a home, Mar-a-Lago, that has "stirred" the World and created anger and hostility toward the FBI and DOJ the likes of which have perhaps never been seen in our Country before.
"The 'Special Agent' In Charge of the unprecedented and unnecessary Raid and Break In of Mar-a-Lago, who concealed the partisan nature of evidence to secure the FBI's approval to open an investigation into the 45th President in the first place, was also involved in the hiding and suppressing from the Public and the Media, the 'Laptop from Hell,' the 2020 Presidential Election Scam, and so much more!"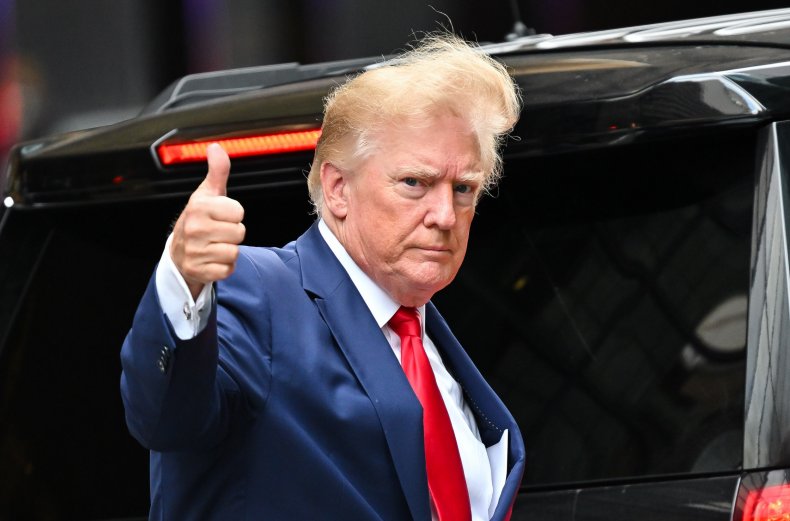 Fox News said that, contrary to Trump's assertion, Thibault was not involved in this month's FBI raid on Mar-a-Lago "at any level."
The network also reported he retired, and was not fired as the former president has said.
On July 18, Senate Judiciary ranking member Chuck Grassley had accused a number of top officials, including Thibault, of political bias in a letter.
Specifically, he said Thibault tried to shut down the Hunter Biden investigation, which the senator described as "improper conduct."
Grassley added: "Assistant Special Agent in Charge Tim Thibault is not the only politically biased FBI agent at the Washington Field Office."
An inquiry into business practices of the president's son, led by the U.S. Attorney's Office in Delaware, is currently ongoing.
A Rasmussen poll published in December 2020 found more than 50 percent of Americans believed the news media deliberately ignored the FBI's seizure of a laptop allegedly belonging to Hunter Biden ahead of the 2020 presidential election, in order to benefit Joe Biden.
Newsweek has contacted the FBI for comment.
On August 8, the FBI raided Mar-a-Lago, Trump's private members club in Florida, and seized 11 sets of documents, some of which were marked top secret.
The search warrant was later unsealed, revealing the former president was being investigated on suspicion of violating several federal laws including the Espionage Act. Trump has denied wrongdoing.