Trump Sounds Like a 'Crime Boss' in a 'Bourne Movie' With Actions Toward Ukraine Ambassador, MSNBC Analyst Says
MSNBC foreign affairs analyst John Heilemann said that Donald Trump sounded more like a "crime boss" from a "Bourne movie" than a president of the United States in his dealings with Ukraine.
Heilemann's assertion came during a Tuesday discussion on Morning Joe as panelists commented on the first publicly released deposition transcripts from the House impeachment inquiry against Trump. In one of those depositions, former U.S. Ambassador to Ukraine Marie Yovanovitch told congressional investigators that she felt unsafe and threatened by Trump's actions toward her. Yovanovitch was abruptly recalled this summer despite senior State Department officials saying she had done nothing wrong.
During a July 25 phone call between Trump and Ukraine's President Volodymyr Zelenskiy, he attacked and criticized Yovanovitch directly. "I was shocked. I mean, I was very surprised that President Trump would—first of all, that I would feature repeatedly in a presidential phone call. But secondly, that the president would speak about me or any ambassador in that way to a foreign counterpart," the career diplomat told investigators.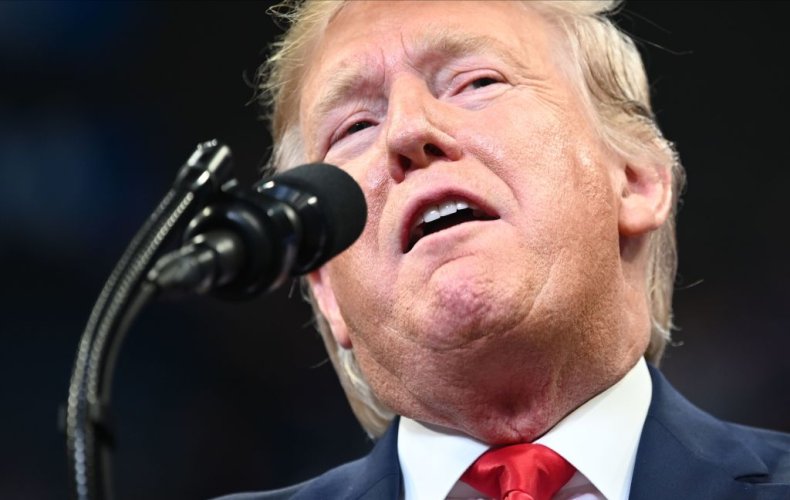 "We have heard President Trump use this language, attack the deep state, attack the institutions of government," Heilemann pointed out. "But the way in which he singles out this particular ambassador to another head of state, he sounds like—not like the president of the United States, not like an even very partisan president of the United States. He sounds like a crime boss."
Heilemann went on: "He sounds like someone who is in a Bourne movie, you know, if you had the head of the international crime syndicate calling the president of a second-world country and is making direct threats upon one of the United States representatives there, someone who he of course—the person who works for him, right?"
The analyst asserted that there is "so much that's horrific about" how Trump talks about the government as if it was "there to serve him." But he said some moments "crystallize" how the president is behaving "not just like a bad president, and not just a partisan president, and not just a narcissist, but, as I said, like a criminal."
The action-thriller Bourne films are based on the novels of Robert Ludlum. They star Matt Damon as Jason Bourne, a rogue CIA assassin who suffers from dissociative amnesia while he struggles to remember his identity and past.
Yovanovitch has emerged as a key witness in the fast-moving impeachment inquiry. When she testified last month before House investigators, she suggested that "private interests" were circumventing "professional diplomats for their own gain, not the public good."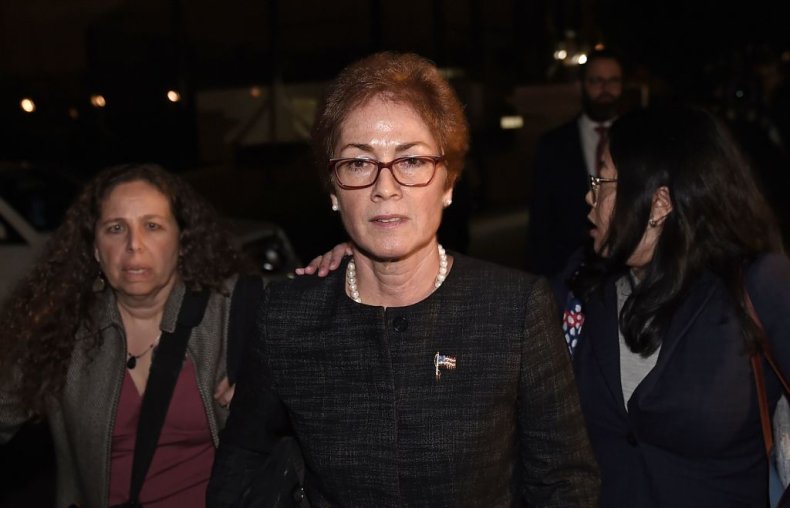 "The harm will come when bad actors in countries beyond Ukraine see how easy it is to use fiction and innuendo to manipulate our system," she warned.
Trump is accused of abusing his office as president to improperly pressure Ukraine to open investigations into his political rivals based on debunked conspiracy theories. Democrats and other critics of the president argue that this clearly violates federal election laws and is an impeachable offense. Additionally, Trump allegedly withheld nearly $400 million in military aid to Ukraine temporarily as part of his effort to pressure the country. That aid was approved with significant bipartisan support, and critics argue that the president's actions undermined national security.