Trump Spends Martin Luther King Day Golfing at Mar-a-Lago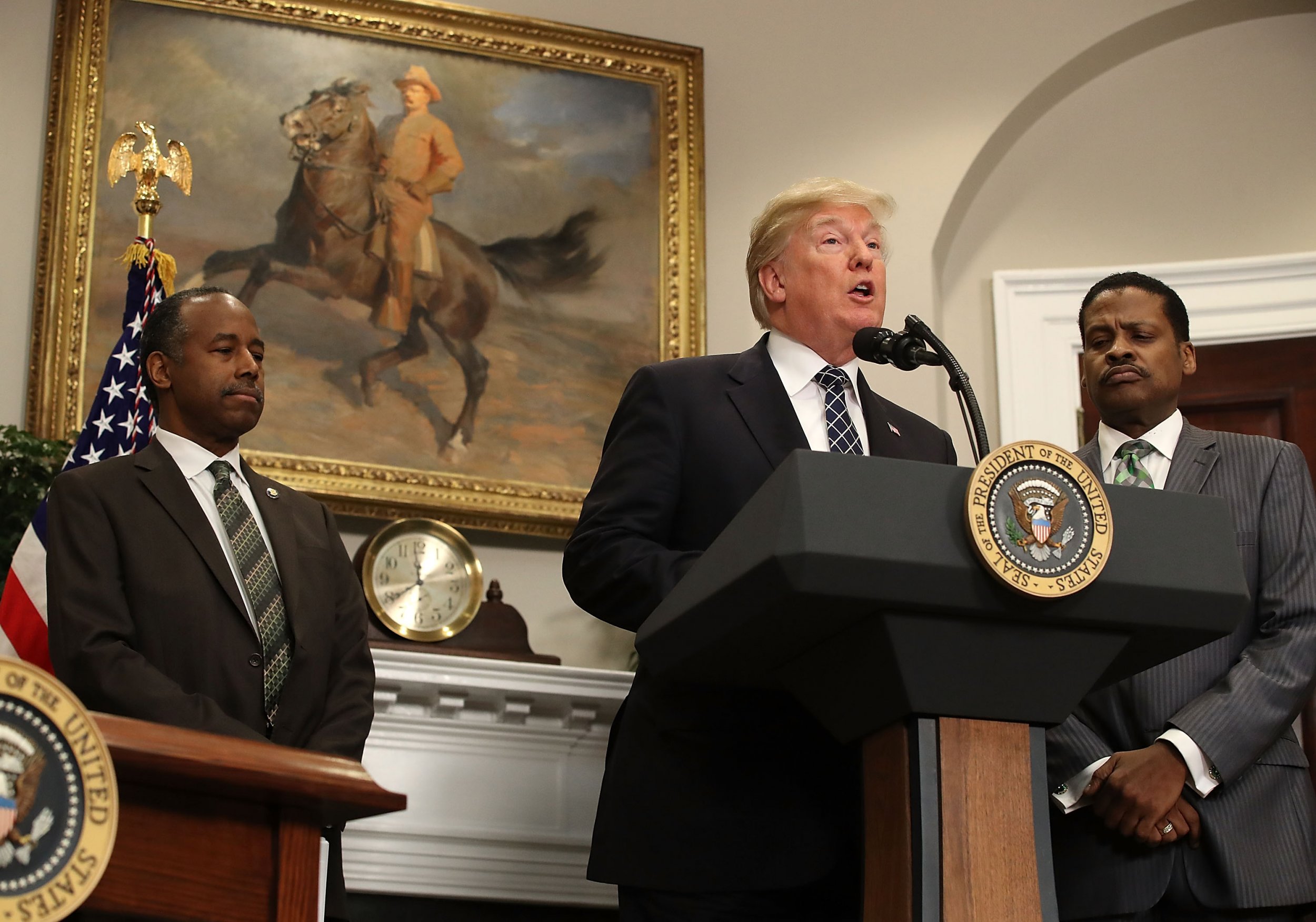 President Donald Trump began Martin Luther King Jr. Day—a day past presidents have observed by doing acts of community service and civic work—at his golf club Mar-a-Lago on Monday.
Last Friday, Trump said he encouraged all Americans to celebrate Martin Luther King Jr. day "with acts of civic work and community service in honor of Dr. King's extraordinary life… and his great legacy," according to reports from the White House Press.
Read More: 15 Martin Luther King Jr. Quotes That Still Resonate In Today's America
However, the president went against his own advice and spent the holiday in Florida, making this the 94th day he's spent at his own golf course since taking office.
On Friday, the president signed a proclamation in honor of Martin Luther King Jr., just like Trump's predecessors. However, unlike those who came before him, it was riddled with tense questions on the president's own stances on race.
He began the event by saying, "Today we celebrate Dr. King for standing up for the self-evident truth Americans hold so dear: That no matter what the color of our skin, or the place of our birth, we are all created equal by God."
Dr. Ben Carson, secretary of housing and urban development, and Isaac Newton Farris Jr., King's nephew, followed the President's comments. But after the scripted remarks, Trump got up from the signing table when reporters began questioning him.
"Mr. President, will you give an apology for the statement yesterday?" one reporter asked, referring to an immigration statement made by the president in which he referred to Haiti, El Salvador and African countries as "shithole countries."
"Mr. President, did you refer to African nations, did you use the word 'shithole?'" another asked.
"Mr. President, are you a racist?" White House correspondent April Ryan asked, to no answer.
On Sunday night, the eve of MLK Day, Trump responded to some of the allegations, telling reporters at Mar-a-Lago: "I am the least racist person you have ever interviewed."
As noted earlier, previous presidents used MLK Day to participate in service projects. In 2016, for example, President Barack Obama and the First Lady Michelle Obama went to an elementary school on MLK Avenue in Washington D.C., with the White House Mentorship and Leadership Program, AmeriCorps members and students, parents and teachers at the school.