Trump State of the Union 2019 Positive Among Americans Polled
President Donald Trump's annual State of the Union address won favorability among Americans as indicated by polls released following Tuesday night's speech. The president started and ended with talk of security for the American people, and intertwined Republican policy with heartwarming triumphant stories of American people to keep his message flowing.
News outlets CNN and CBS have both displayed polls that show viewers approved of the president's message. A CNN poll revealed the following:
59 percent viewed the address as very positive
17 percent as somewhat positive
23 percent as negative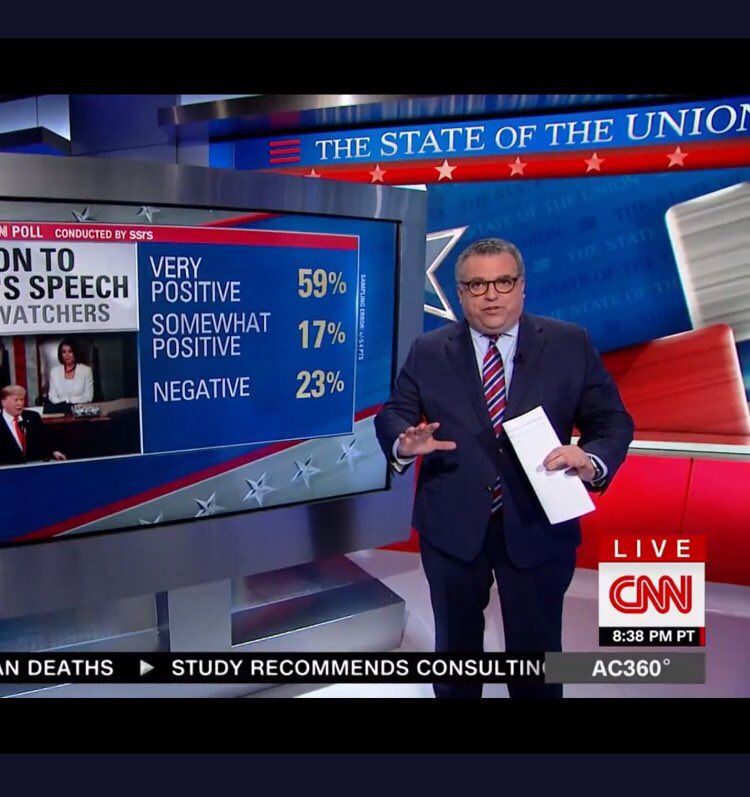 That means more than 75 percent, according to the CNN poll, approved of the president's message .A CBS poll showed at least 76 percent agreed with the president.
According to this tweet from CBS News, at least 72 percent even agreed with the president's immigration policy, which was a major bone of contention in the recent partial government shutdown.
"76 percent of viewers approved of what they heard in Pres. Trump's #SOTU speech; 72 percent said they approved of Pres. Trump's ideas for immigration."
The president touted jobs, the economy and American security among his top accomplishments in his first two years in office. He recognized World War II veterans, cancer survivors and those whom he has helped free from prison.
The president praised a flowering job boom during his two years while seeing unemployment drop across the board.
President Trump talked about ending "unnecessary wars" while uniting "at home to defeat our enemies abroad."
He talked of increased wages and lower taxes among Americans. He boasted about bills passed to help farmers and veterans while bolstering strength along the southern U.S. border to curb drug smuggling and human trafficking.
The president pulled on human heart strings for American humanity while fronting threats to the country.
Stacey Abrams, who ran unsuccessfully for governor of Georgia, delivered the Democrats' rebuttal on Tuesday.