Trump Store Holiday Gifts Include Bath Salts, $185 Football, but Only a Few Products 'Made in USA'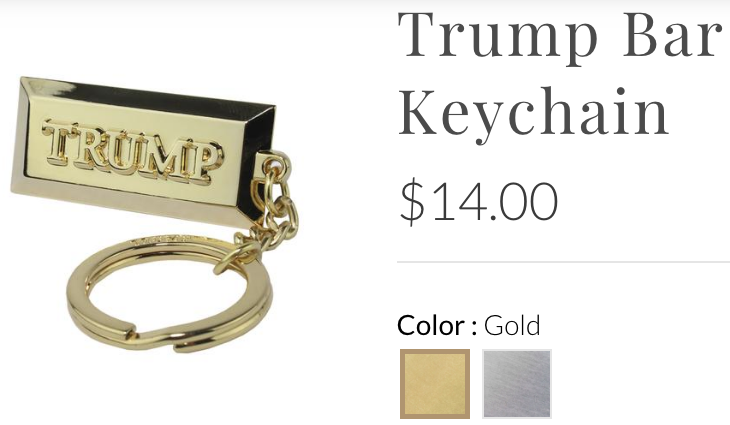 The official Trump Store is offering a wide variety of holiday merchandise including bath salts, suede moss candles and a fake gold-bullion key chain attached to what looks like a handcuff.
The retail website for The Trump Organization is selling hundreds of holiday gifts featuring camouflage designs, chocolate "gold" bullion sets and of course "Make America Great Again" hats and clothing apparel emblazoned with "Trump." And although online shipping is limited solely to addresses within the U.S., only about 17 percent of the items for sale are listed as "Made in America."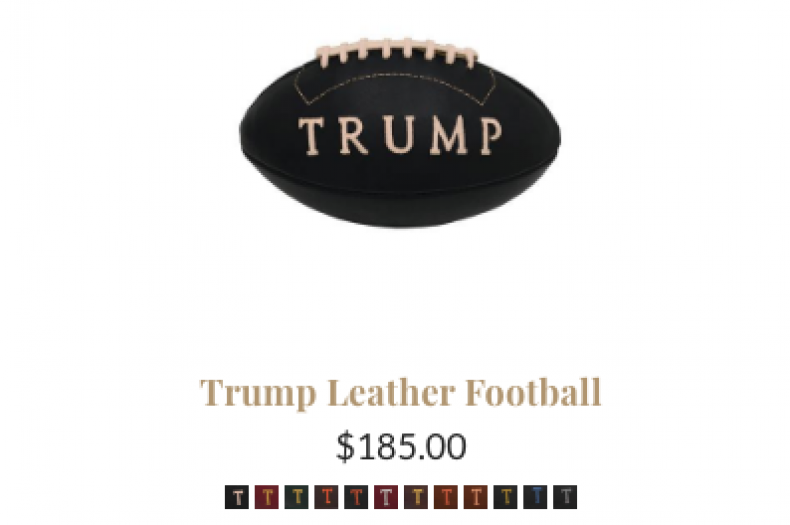 The number of "Made in America" products offered on the official Trump Store website composes fewer than 20 percent of the total products offered across The Trump Organization's online retailer. Fewer than 50 of the nearly 270 items for sale on the gifts section of the Trump Store's website are filed under the "Made in the USA" category.
Products include a wide variety of men and women's athletic outfits, dog collars, leashes and "chocolate bullion" sets. A limited edition "camo collection" features hats, shirts and headbands for the military-minded supporter of the president.
Prices for the Trump-branded holiday gifts run high above comparable products in the market. As Newsweek reported in August, the official "MAGA" hats sold by Walmart still cost about one-third the price of those "Make America Great Again" caps sold by the official Trump store in December.
Paying homage to Trump's favorite pastime, several golf products including a "Big Three" print showing Jack Nicklaus, Arnold Palmer and Gary Player are on sale for $300. But the Trump store also features several bath and body products including a Bergamot & Fig Leaf candle as well as several bath salts and bath bombs.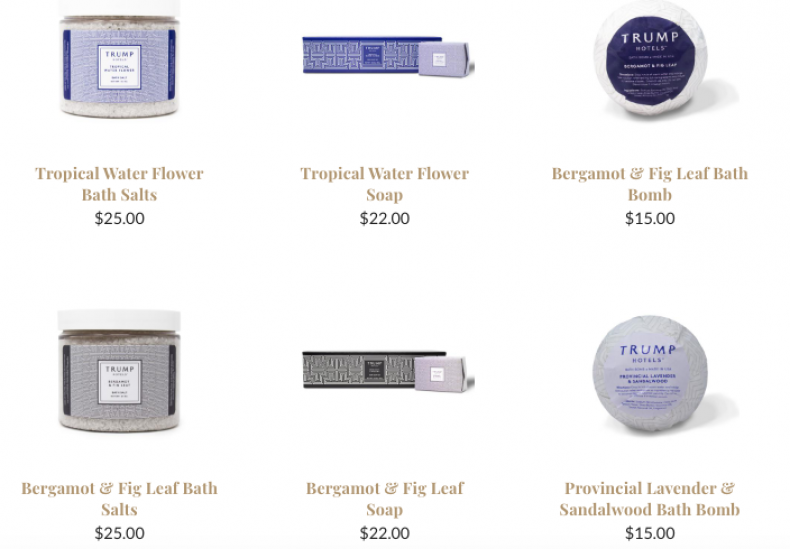 The Trump Organization is also selling a leather "Trump" football for $185. An official Wilson football, used by the NFL, can be found for about $30 on the websites of major retailers.