Walmart Sells Trump Hats for Less Than the President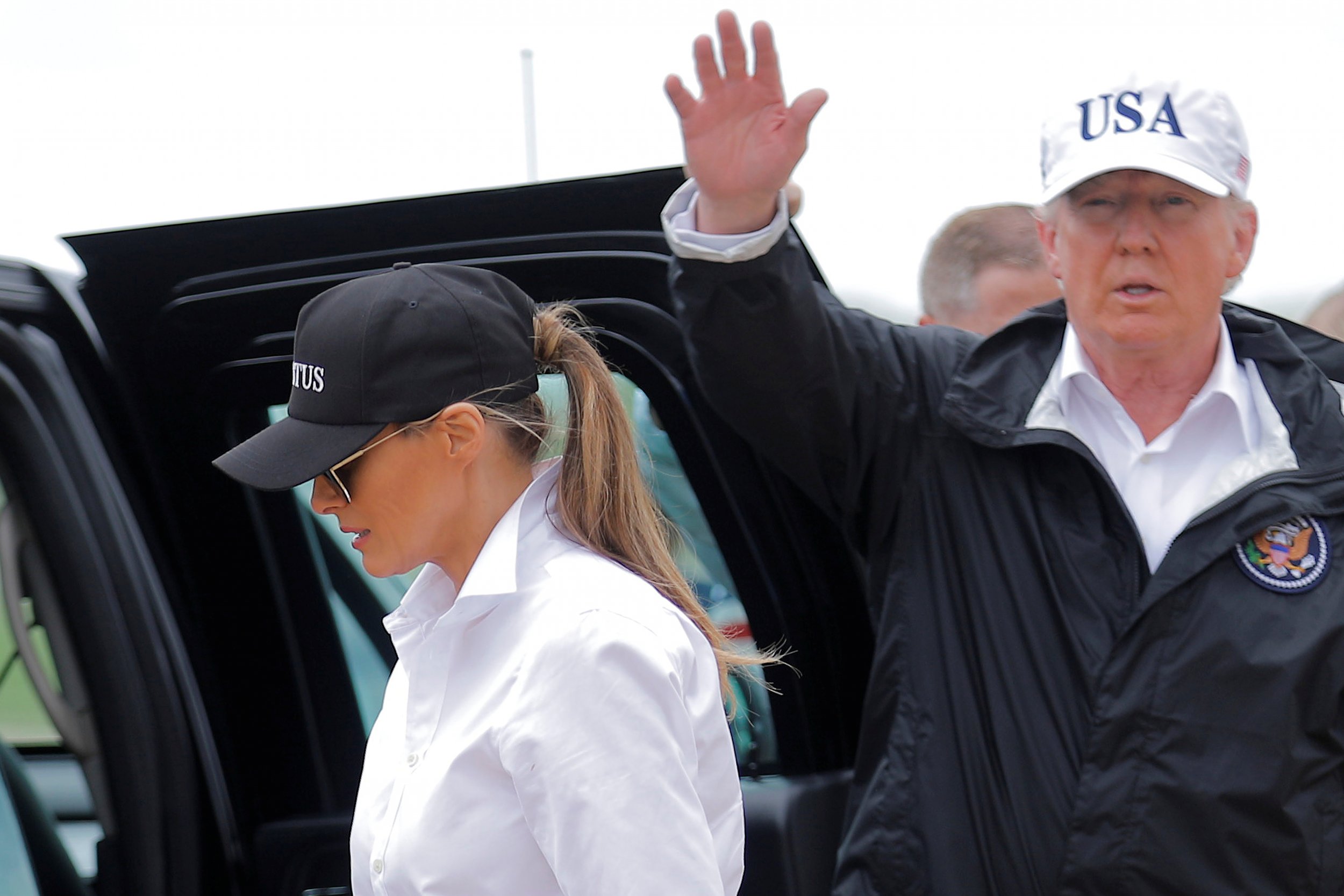 President Donald Trump may not be as much of a fan of capitalism after he learns that Walmart is undercutting him on his own themed merchandise.
The retail giant is selling "USA" hats at a fraction of the cost of official MAGA hats sold by Trump's online campaign store.
Walmart's $10 hats, which its website describes as USA Trump hats, are similar to the hat worn by Trump to a number of official outings. The hat has USA emblazoned on the front, the number 45 on one side and the American flag on the other.
On Trump's online campaign website, the hat is available for $40, with its description reading: "The only place online to purchase the Official USA rope hat worn by 45th President-Elect Donald J. Trump, himself."
According to Time magazine, which reported the sales by Walmart of similar hats, the caps "do not appear to be official merchandise nor made by the same manufacturer."
Indeed, Walmart's website does not indicate that its hats are official merchandise, although they are very similar to the official merchandise, also featuring USA on the front, 45 on one side and the American flag on the other, with the description: "USA Trump Hat – 45th President – Make America Great Again."
The president has been spotted sporting his USA 45 hat on a number of occasions. including to official presidential events, prompting questions from one watchdog over whether it was appropriate for the president to wear campaign merchandise while working, The Hill reported.
Citizens for Responsibility and Ethics in Washington hit out at the president over his decision to wear his Trump hat as he set off to visit Texas after the devastation of Hurricane Harvey.
"As ‪@realDonaldTrump leaves for Texas, he makes sure he's carrying the hats he's been advertising--yours for just $40 on his campaign website," the group wrote on Twitter.
Walmart did not immediately respond to Newsweek's request for comment.