Trump Suggesting FBI Planted Evidence Confirms His Guilt: Lawyer
Former President Donald Trump has continued to lash out at the FBI for Monday's Mar-a-Lago raid, even suggesting that federal law enforcement officers may have been "planting" evidence while conducting their search of his Florida residence.
"The FBI and others from the Federal Government would not let anyone, including my lawyers, be anywhere near the areas that were rummaged and otherwise looked at during the raid on Mar-a-Lago," Trump wrote on Truth Social. "Everyone was asked to leave the premises, they wanted to be left alone, without any witnesses to see what they were doing, taking or, hopefully not, 'planting.'"
But legal experts argue that such claims would only further investigators' speculations of guilt.
"Nothing could confirm Trump's guilt more than this statement this morning suggesting the FBI planted evidence," former federal prosecutor Ron Filipkowski tweeted on Wednesday.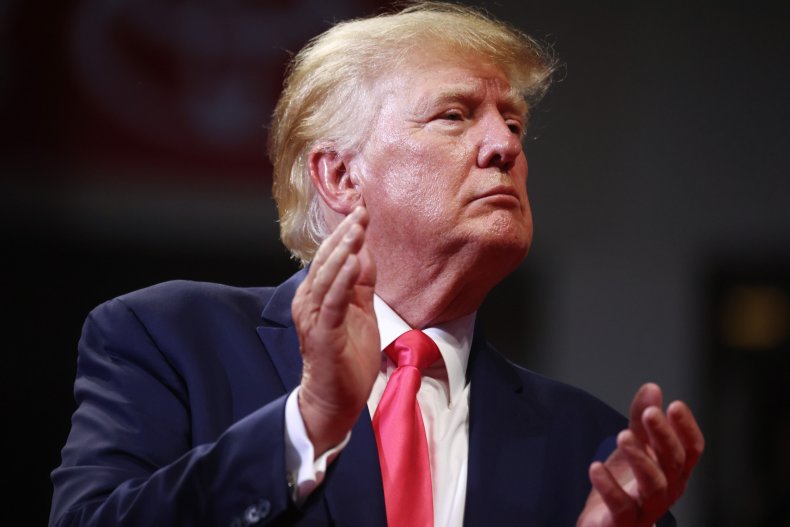 "He got caught and he knows it. This is what guilty people say," Filipkowski wrote. "Expect this to be the new GOP talking point."
Republicans, like Senator Rand Paul and Representative Marjorie Taylor Greene, have already begun backing Trump's claims.
"I think there is an extremely high probability that the FBI planted 'evidence' against President Trump," Greene tweeted on Wednesday. "Otherwise WHY would they NOT allow his attorneys or anyone watch them while they conducted their unprecedented raid? They know the consequences of an empty handed power move."
Former Republican National Committee Chairman Michael Steele criticized Trump's allies for bolstering his unfounded claims, noting that it only took three hours for Trump's comments to build steam among his supporters.
"Republicans publicly complaining that evidence was planted on Trump (incredulously by FBI that worked so hard to elect the man) means dude knows there is a lot of evidence to find," economist David Rothschild tweeted. "That is not the propaganda of an innocent person."
Richard Signorelli, a former assistant U.S. attorney, also condemned Trump's lawyers for even suggesting that federal agents would plant evidence.
"These are baseless lies but unfortunately will be believed by deranged, ignorant MAGA cult members. Lawyers should not lie or deceive ever," Signorelli tweeted.
On Wednesday, Trump also announced that he had invoked his Fifth Amendment right during his deposition with New York Attorney General Letitia James, saying he had "absolutely no choice" but to protect himself from self-incrimination.
"Innocent people don't plead the 5th and don't accuse the DOJ of planting evidence," political analyst Brian Karem said.
Newsweek reached out to Trump's office for comment.