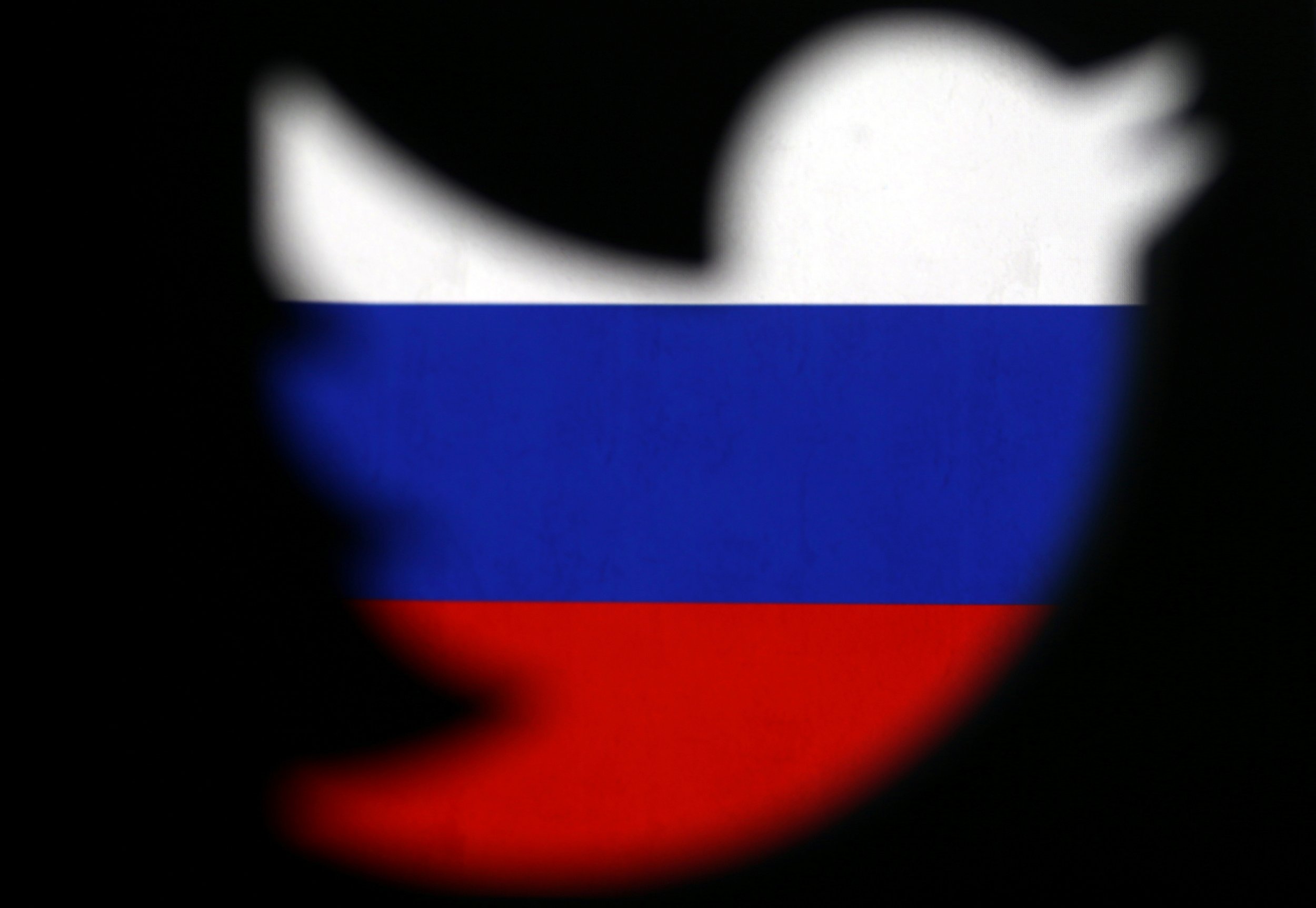 Trump supporters in a popular forum on the social media platform Reddit have shared their anger about alerts sent out by Twitter last week warning their accounts had engaged with or spread the messages of a network of accounts linked to Russian bots believed to have spread 2016 election propaganda.
"Got an email from Twitter accusing me of linking to Russian accounts & retweeting stuff during election," wrote the user AnalogDevice in a post on the The_Donald subforum, complaining that it is impossible because their Twitter account was opened in the summer of 2017.
"Twitter is accusing me because I'm hard conservative Trump supporter," they said, suggesting they are being unfairly targeted with warning messages alerting users of Russian propaganda.
"Metoo. I created my twitter just as trump was elected, for info gain strictly. I was on maybe couple weeks, then just lost interest (not a social media guy). Just got an email same thing, i was following/communicating w russians. FYI: im a 42 year old father of 5, veteran [sic]," wrote the user libsrcrybabies, adding, "Fuck off Twitter."
Another user with the alias 5hep06 said they "did follow a Putin twitter account [a] along time ago" and also got an email from Twitter. But they questioned why they received an email because they "never share anything" from their account.
Last Friday, Twitter announced that as part of its ongoing review of Russian efforts to spread misinformation through the platform during the 2016 election it had "identified and suspended a number of accounts that were potentially connected to a propaganda effort by a Russian government-linked organization known as the Internet Research Agency (IRA)."
Read more: Facebook delivering thousands of Russia-linked ads to congressional Russia investigations
The social media platform also said it sent email "notifications to 677,775 people in the United States who followed one of these accounts or retweeted or liked a tweet from these accounts during the election period."
One Twitter user posted the email they received from the social media company in full. Twitter did not immediately respond to Newsweek's questions about what criteria were used to identify Russian misinformation-linked accounts.
The IRA has been called a "troll farm" where malicious content and arguments are mass manufactured. In a report confirming Russian efforts to interfere in the election last January, key American intelligence agencies wrote the group is funded by "a close Putin ally with ties to Russian intelligence." America's Defense Intelligence Agency issued a similar statement in a separate report, noting the group is "a state-funded organization that blogs and tweets on behalf of the Kremlin."
Late last year, a former worker and investigative journalist spoke with reporters about the group's strategies.
Following further analysis after an investigation conducted last year, Twitter said Friday it had identified an additional 1,062 IRA-linked accounts, bringing the total to 3,814. Twitter also found an additional 13,512 automated accounts programed to send out and amplify election content originating from Russia, bringing the total to 50,258.
Ahead of testimony to the congressional investigations probing Moscow's election interference last year, Facebook said that after an internal investigation it also found the IRA group had been at work on its platform spreading misinformation during the election.
Trump supporters weren't ready to take Facebook or Twitter's word for it last weekend. "I just looked up the 'Internet Research Agency' being blamed for Russian trolling and was shocked to see that its very existence is based on nothing more than 'journalist' claims, and some *really* sketchy ones at that…" wrote the Reddit user keknical_advisory in a post Saturday.
Some left-wing voices also pushed back against the move on the part of the social media company. "Twitter is sending out messages to people telling them that, for their own good, they are documenting that the user has either followed, cited or re-tweeted an account Twitter decided is linked to Russia & its propaganda efforts. That's not creepy at all," wrote Glenn Greenwald—the journalist who first reported the Snowden leaks revealing mass government spying in 2013—in a tweet.
"Is Twitter going to track and inform users when they follow, re-tweet or approvingly cite accounts that are linked to western governments and their propaganda efforts, too?" Greenwald asked in a separate tweet, linking to a story about America's efforts to to influence Cubans on social media.