President Donald Trump has ordered a study into the seizure of land from white farmers in South Africa after hearing about the story while watching Fox News.
In his tweet, Trump tagged presenter Tucker Carlson, whose segment on the land seizures aired Wednesday night. The presenter said the seizures "should be getting worldwide attention because they are immoral." He criticized "our elites" for their silence on the issue, suggesting South African President Cyril Ramaphosa "is one of Barack Obama's favorite leaders in the world."
Within hours, the president tweeted that he had asked Secretary of State Mike Pompeo "to closely study the South Africa land and farm seizures and expropriations and the large scale killing of farmers."
On August 1, Ramaphosa announced the government would press forward with plans to amend the constitution to allow land seizure without compensation. All major parties have agreed on the need for land ownership reform in a country in which 72 percent of land is held by white farmers making up just 8 percent of the population. The skewed ownership picture is a reminder of the racial inequalities between the country's white and black citizens that remain almost 25 years after the end of apartheid.
In response to Trump's tweet, the South African government said it "totally rejects this narrow perception which only seeks to divide our nation and reminds us of our colonial past." The government explained it would "speed up the pace of land reform in a careful and inclusive manner that does not divide our nation."
A search of the Trump Twitter Archive suggests this is the first time that Trump has used the word "Africa" in any tweet since becoming president. He has previously been accused of racism after branding some African states "shitholes," lamenting immigration to the U.S. by their citizens and calling for more entrants from "places like Norway."
Any Trump efforts to address the issues of the white farmers in South Africa would likely be obstructed by the fact he has still not appointed an ambassador to the country, The Washington Post suggested. The last post holder, Patrick Gaspard, left the position in December 2016.
Neither the White House nor the State Department immediately responded to a request for comment.
The South African government has already begun seizing land in cases for which compensation negotiations have stalled. Earlier this week, reports emerged that two game farms in Limpopo province had been targeted as the owners refused to accept compensation in line with the government valuation of the property, one-tenth of the figure asked for.
Afriforum, a group that represents the country's white Afrikaner population, has published a list of 190 farms it claims the government plans to seize. However, the country's Department of Rural Development and Land Reform has argued the list is inaccurate.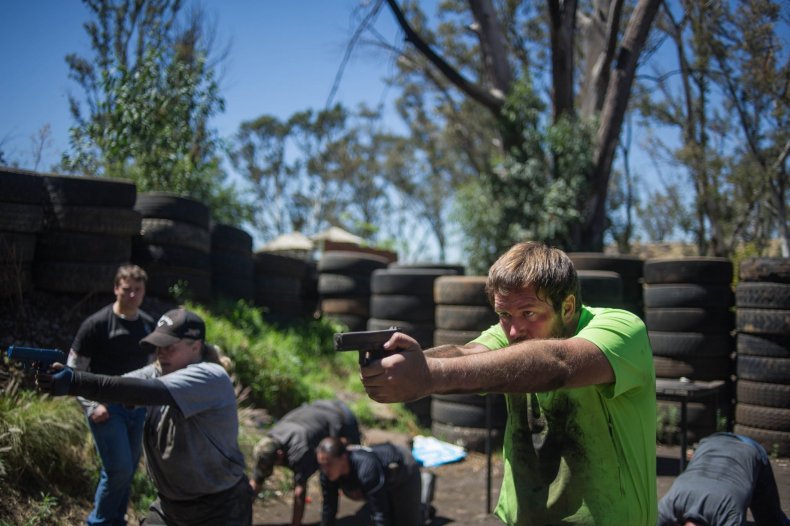 Pressure on South Africa's white farmers has become a rallying cry for right-wing groups across the world, particularly in Anglophone countries. Since March, nearly 23,000 people signed a petition regarding the "genocide of whites in South Africa" calling on Trump to "take the steps necessary to initiate an emergency immigration plan allowing white Boers to come to the United States." Boers is a term for citizens descended from Dutch, German or Huguenot settlers, also known as Afrikaners.
Peter Dutton, a prime ministerial challenger and former minister of home affairs in Australia, has said the farmers "deserve special attention" from Australia and suggested they be provided with fast-track visas. The South African government demanded a retraction of Dutton's statements, which it said were offensive.
The murder rate of white farmers in South Africa is at a 20-year low, but the number of attacks has increased from 478 in 2016-17 to 561 in 2017-18. Forty-seven were killed in 2017-18 according to AgriSA, a collective of hundreds of agricultural groups across the country. Murders hit a high of 152 in 1998, with between 80 and 100 killed each year from 2003 to 2011 and 60 each year up to 2016. These figures have been disputed by other groups representing South African farmers.
Opponents of the land seizure plan have warned that expropriations when the economy is already sluggish threatens to create an economic crisis, similar to what happened in Zimbabwe under former President Robert Mugabe.