Trump Tariffs' Impact: South Carolina County to Lose Jobs After TV Maker Announces Plant Closure
President Donald Trump's tariffs have caused a TV-manufacturing company's plant to lay off 94 percent of its employees. It has scheduled the closing of its Winnsboro, South Carolina, plant for October.
Element Electronics sent a Worker Adjustment and Retraining Notification to the South Carolina Department of Employment and Workforce on Monday. The letter, which the state Department of Employment provided to Newsweek, said the reason for the layoff and closure was "the new tariffs that were recently and unexpectedly imposed on many goods imported from China, including the key television components used in our assembly operations in Winnsboro." Up to 126 of 134 full-time employees will be laid off after the company closes its plant on October 5.
The notice also said there would be no "bumping," which means senior workers and newer hires atElement Electronics would experience the same level of risk when being laid off. Those being laid off include one warehouse clerk and one vice president of finance. The company hopes to reopen in three to six months following the closing date but said it could not predict when it would reopen with certainty. An eight-member skeleton crew will remain at the facility.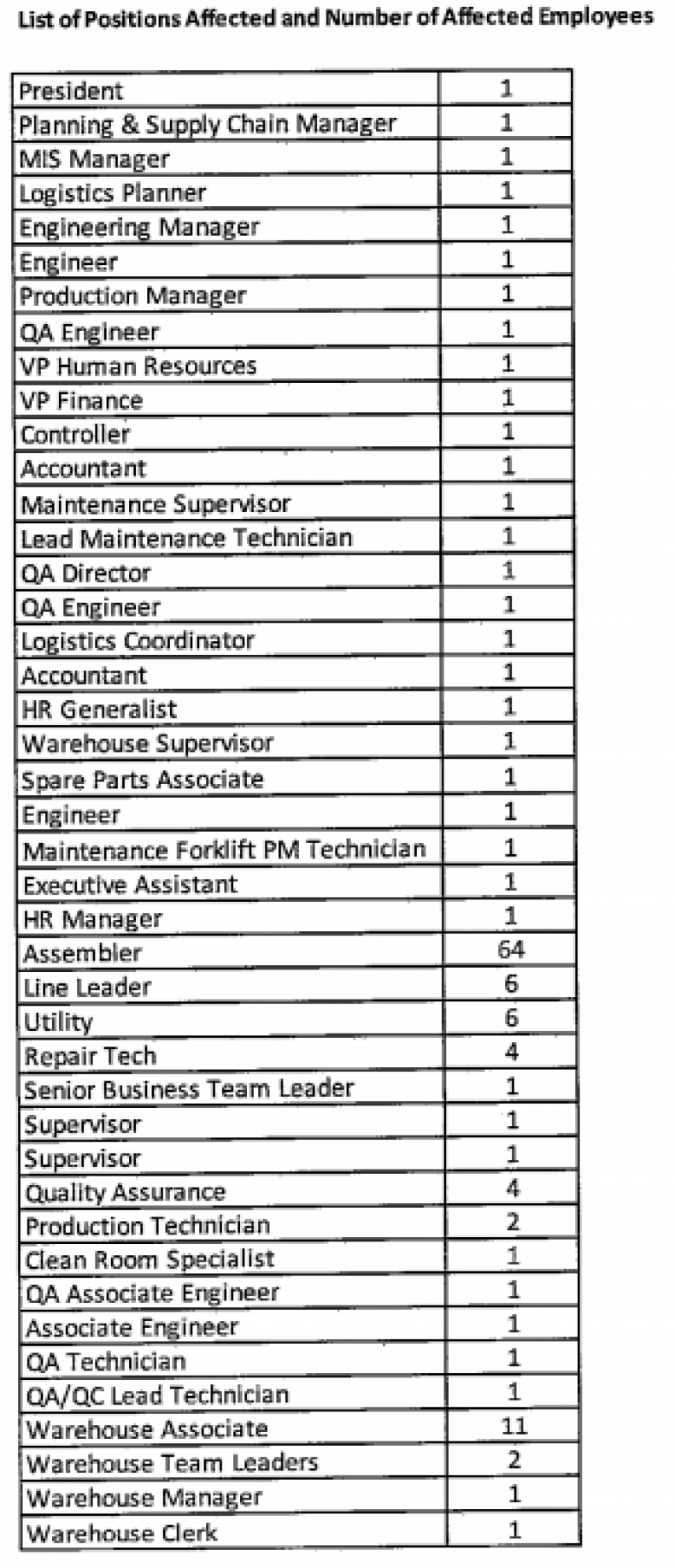 Following the shutdown of a Walmart location two years ago, Element Electronics became one of Fairfield County's largest employers, according to a report by The State. The article reported tariffs have also caused BMW to alert U.S. Commerce Secretary Wilbur Ross that 45,000 more jobs could be at risk in South Carolina. Tariffs may also cause Volvo to go back on its promise to hire 4,000 people in the state.
The tariffs have hit global companies, including Coca-Cola. Because of the aluminum tax, Coca-Cola said it would raise the prices of its products in the U.S. rather than close, Newsweek reported last week.
The letter follows the closing of a textile mill in Midlands County, South Carolina, and the shutdown of a nuclear plant project in Fairfield County last summer. On the loss of the textile mill, DuraFiber, Winnsboro Mayor Roger Gaddy said at the time it would be "very difficult for the town and for the citizens and for the community. The town of Winnsboro sells natural gas to DuraFiber and we will be losing that business."
Neither the mayor's office nor Element Electronics could be immediately reached for further comment.