Trump's Tax Records Show He's a 'Con Man' and He's 'Played the Long Con Now Over 40 Years,' Former White House Press Secretary Says
Former White House Press Secretary Joe Lockhart lit into President Donald Trump on Wednesday morning after The New York Times reported the real estate mogul said Trump had financial losses of more than $1 billion between 1985 and 1994.
"I think this story settles a debate that's been going on on whether he was a tax cheat or whether he was a terrible businessman," Lockhart said during a panel discussion on CNN's New Day program. "He's a terrible businessman," he asserted. "If you look at the reason he's not paying taxes, it's because he was losing money, that's a reasonable position."
The former White House official, who served under President Bill Clinton, then called Trump a "con man," arguing that he has "played the long con now over 40 years."
"A con man is someone who goes out of his way to take advantage of other people," Lockhart continued, "and to lie to them and misrepresent his assets."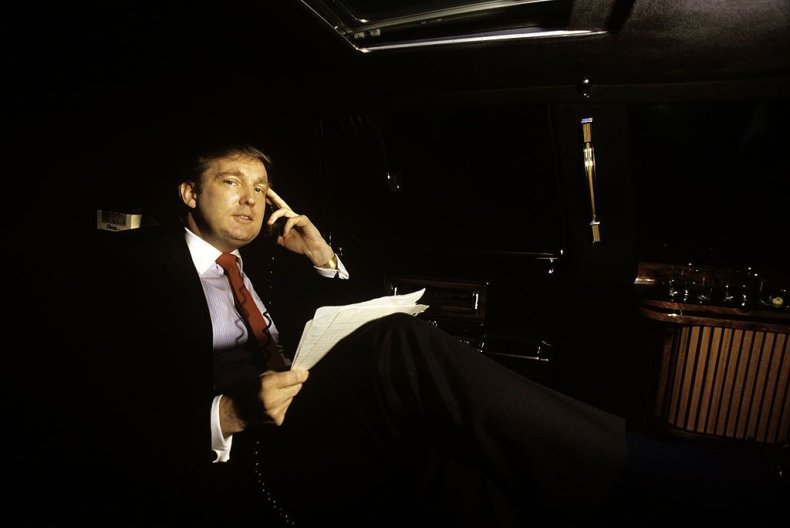 Earlier in the segment, legal analyst Jeffrey Toobin pointed out that while Trump lost tens of millions of dollars, he continued to live large while his contractors and subcontractors suffered.
"He kept living like the billionaire he pretended to be," Toobin said. "Why didn't he feel any of the pain of losing this money? Why is it other people who had to sacrifice?" he asked. "The famous contractors and subcontractors he didn't pay, but he never suffered at all."
On Tuesday evening, the Times published an in-depth report analyzing a decade of summaries of Trump's tax returns, revealing that the real estate mogul's finances started unraveling years before it was previously publicly known. Although the president's financial troubles and bankruptcies have been well documented, the report showed he lost substantial sums of money every year during the decade examined.
"If there was one era in his life that you thought he would have done well, it would have been this," journalist Susanne Craig, who co-wrote the Times article, explained during an interview on MSNBC. "I wouldn't have predicted that every year had a loss. This is a guy who wrote a memoir about Art of the Deal in 1987 and lost tens of millions of dollars that year," she said.
The president has dismissed the report as "highly inaccurate Fake News." He tweeted about the article on Wednesday morning, arguing that the massive losses were normal for real estate developers during the 1980s and 1990s.
Developers "were entitled to massive write offs and depreciation which would, if one was actively building, show losses and tax losses in almost all cases. Much was non monetary. Sometimes considered 'tax shelter' … you would get it by building, or even buying. You always wanted to show losses for tax purposes....almost all real estate developers did - and often re-negotiate with banks, it was sport," Trump wrote on Twitter.
But as the Times reporting explained, the president's argument does not mesh with reality. Trump's losses were among the highest reported in the nation during the time period. His father's real estate business remained profitable, although it did experience some losses due to propping up his son's struggling ventures.