Trump Tears Into John Brennan in Tweetstorm After Revoking Former CIA Chief's Security Clearance
President Donald Trump embarked on a Twitter spree on Wednesday evening, sharing criticisms of former CIA Director John Brennan as they aired on Fox News, before unleashing a string of commentary on topics covered by the broadcaster.
"John Brennan is a stain on the country, we deserve better than this," Trump tweeted, quoting Dan Bongino, a former Secret Service agent and author of a new book, Spygate: The Attempted Sabotage of Donald J. Trump, who frequently appears on Fox News as a conservative commentator.
"Thank you Dan," Trump added. "Good luck with the book!"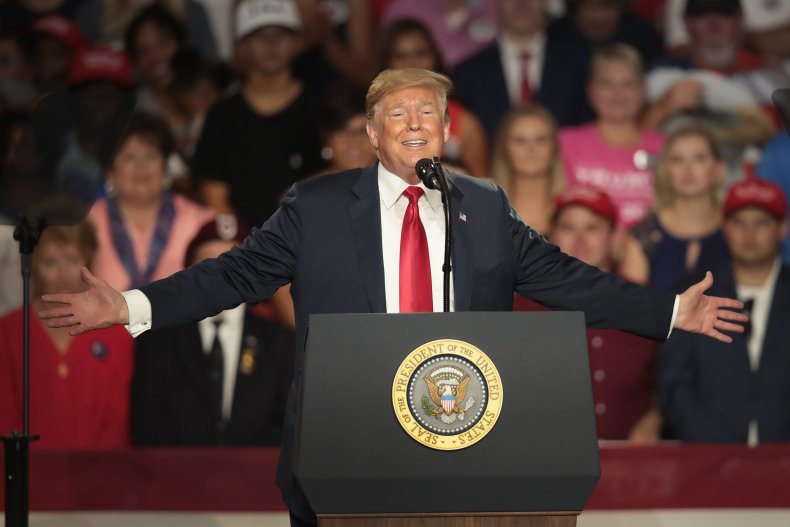 Bongino made the comments during a discussion on Fox News about Trump's decision to revoke Brennan's security clearance a day after the former CIA head criticized the president on Twitter.
In the wake of the president's most recent controversy, with former aide Omarosa Manigault Newman who described alleged goings-on in the White House during her 11-month tenure in a tell-all book, Brennan hit out at the president's widely condemned tweeting, particularly one tweet that said Chief of Staff John Kelly did "good work" by quickly firing that "dog," referring to Manigault Newman.
"It's astounding how often you fail to live up to the minimum standards of decency, civility and probity," Brennan said, retweeting Trump's comments. "Seems like you will never understand what it means to be president, nor what it takes to be a good, decent, & honest person."
Trump cited Brennan's "erratic behavior" as his reason for removing his security clearance and later addressed criticism of the decision, telling The Wall Street Journal that he would "put a Republican on [clearance removal] too, if I thought they were incompetent or crazy."
The president said the White House had planned to evaluate the clearances held by Brennan and others last week, but said things had been too "hectic."
Brennan has hit out at Trump's decision on Twitter, calling the move "part of a broader effort by Mr. Trump to suppress freedom of speech and punish critics."
He said the president's decision "should gravely worry all Americans, including intelligence professionals, about the cost of speaking out."
Read more: Trump Says He'll Revoke Republicans' Security Clearances If They Are 'Incompetent or Crazy'
Trump's tweet about Brennan was quickly followed by a succession of other tweets related to Fox News coverage, quoting former U.S. attorney Joe Digenova as saying, "Hillary Clinton got a pass by the FBI. We have the unfortunate situation where they then decided they were going to frame Donald Trump."
Trump added that Digenova was talking about the "Rigged Witch Hunt," a reference to special counsel Robert Mueller's ongoing investigation into Russian meddling in the 2016 election and possible coordination between Russia and Trump's election campaign team.
Trump later accused New York Governor Andrew Cuomo of "having a total meltdown" when Cuomo said, "We're not going to make America great again, it was never that great."
The president's next tweets came in relatively quick succession with Trump quoting lawyer Mark Levin's criticisms of Trump's detractors: "When they had power they didn't stop the Russians, the Chinese, the North Koreans, they funded the Iranians and are responsible for the greatest scandal in American history by interfering with our election and trying to undermine the Trump campaign and Trump presidency."
He then quoted Fox News host Sean Hannity saying, "I'd strip the whole bunch of them. They're all corrupt.They've all abused their power. They've all betrayed the American people with a political agenda. They tried to steal and influence an election in the United States."