Trump Thanks Puerto Rican Leaders but Leaves San Juan Mayor Out of Speech Following Twitter Spat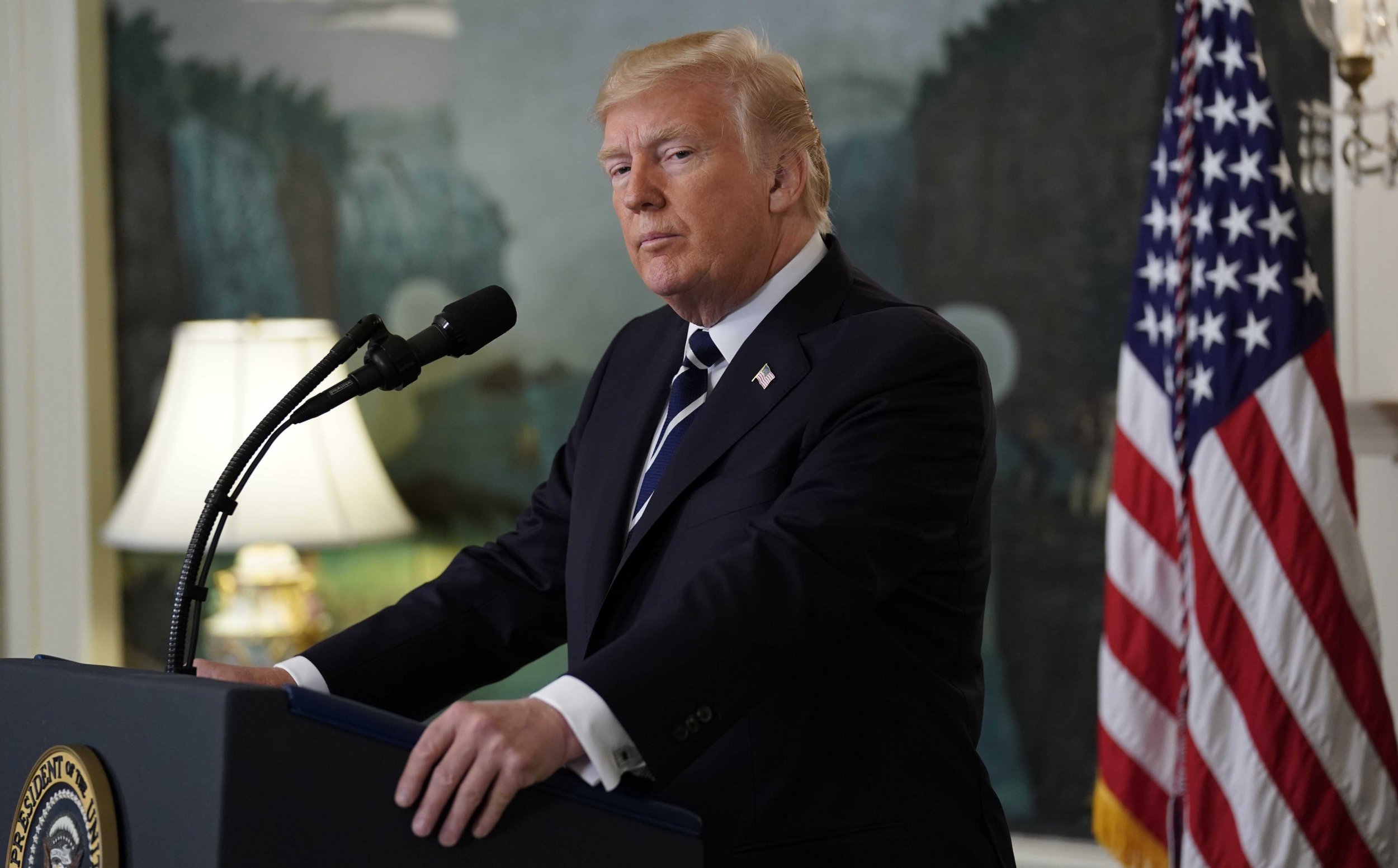 President Donald Trump appeared to take a sly shot at the mayor of San Juan on Tuesday when he praised Puerto Rican officials—with the exception of Carmen Yulín Cruz.
During a visit to the island, which was devastated by Hurricane Maria several weeks ago, the president made it clear he had not forgotten his ongoing Twitter spat with Cruz, leaving her name out as he thanked leaders in Puerto Rico for their efforts.
Speaking at a press briefing at a National Guard base on the island, Trump thanked Puerto Rico Governor Ricardo Rosselló for working with the government and not "playing politics," in what was seen as a dig at Cruz.
"He's not even from my party, but he started right from the beginning appreciating what we did," Trump said of Rosselló. "This governor did not play politics. He didn't play it all. He was saying it like it was, and he was giving us the highest grades," he added.
Trump also thanked other officials in Puerto Rico for their help, including Jenniffer González-Colón, the island's congressional representative. But the president did not include Cruz's name in his list of thanks, despite assuring reporters on Tuesday that he was keen on bringing the pair's dispute to an end.
"I think she's come back a long way. I think it's now acknowledged what a great job we've done, and people are looking at that," Trump, speaking from the White House, told The Hill.
The pair first entered into a Twitter quarrel after the mayor criticized the federal government's response to the crisis on the island, which was left largely without power or water after Hurricane Maria hit.
In response, Trump wrote on the social media site over the weekend, "The mayor of San Juan, who was very complimentary only a few days ago, has now been told by the Democrats that you must be nasty to Trump."
"Such poor leadership ability by the mayor of San Juan, and others in Puerto Rico, who are not able to get their workers to help. They want everything to be done for them when it should be a community effort," he added.