Trump's Deal With Japan Won't Make Up for Farmers' Losses Caused by President's Trade Wars, Says Expert
An international business expert has said that the trade deal Donald Trump struck with Japan that has been welcomed by the U.S. rural sector key to his re-election chances, is not enough to make up for the downturn farmers have endured under the president's trade wars.
Japanese foreign minister Toshimitsu Motegi said Thursday that the limited trade deal will be approved by Tokyo's parliament and should come into effect from January 1, describing it as a "win-win" for both countries, the Nikkei Asian Review reported.
It will cut tariffs on some U.S. farm goods like beef and pork and Japanese machine tools, as well as guaranteeing tariff-free digital commerce between the countries. However in what is seen as a compromise, Trump did not come through on his threat to level tariffs on imported Japanese cars.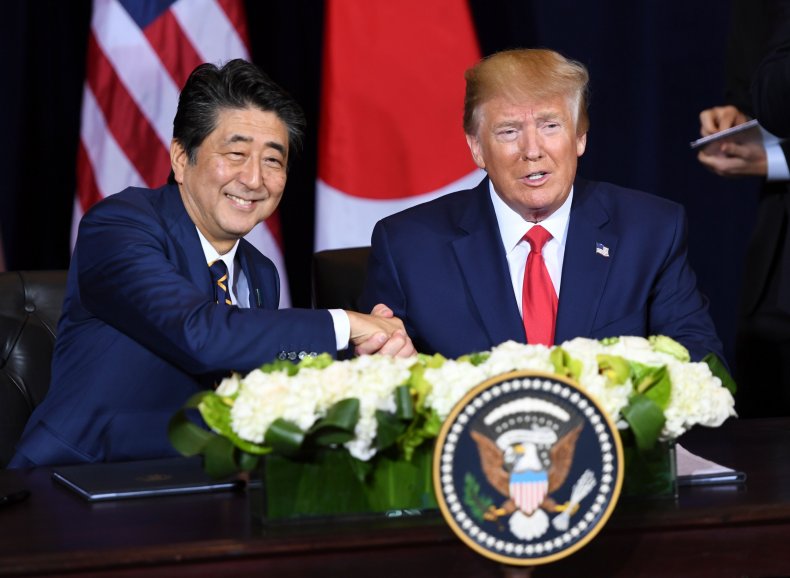 The U.S. annually exports around $13 billion worth of agricultural products to Japan and farmers groups have welcomed the deal, which has been seen as a way to shore up rural support in Trump's electoral heartland, left reeling from a trade spat with China.
Beef and pork farmers have been hurt after Trump withdrew the U.S. from the Trans-Pacific Partnership (TPP).
After the Japanese deal, American Farm Bureau Federation president Zippy Duvall said his organization was "thankful the administration has reached this deal and we urge trade negotiators to achieve many more like it.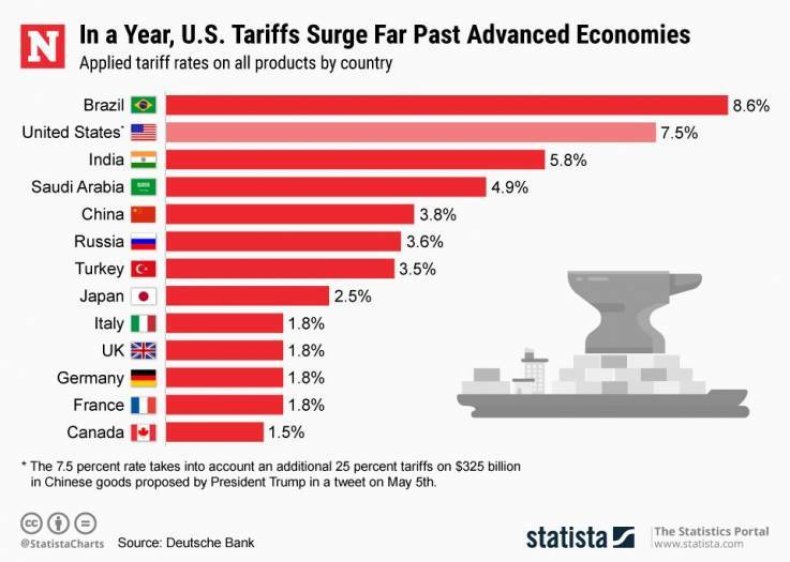 "The time for trade wars has come and gone," he added in a statement.
Farmers for Free Trade said in a statement: "We hope this new agreement leads to more wins, as well as progress in achieving a better trade relationship with China."
The sentiment was warmer than the veiled threats by some in the rural heartland, like that of North Dakota wheat farmer Bob Kuylen, who said farmers may not vote for Trump in 2020.
"If he doesn't lose 100 percent of [support] from the farm belt then people are kind of crazy because this is not going well for farmers at all," he said in August.
But Bill Reinsch, who was under secretary of commerce for export administration in President Bill Clinton's administration and is an international business expert at the Washington D.C.-based Center for Strategic and International Studies, said the Japan deal is dwarfed by the impact of Trump's aggressive trade war with China.
"This is a good thing but it does not make up for what he has cost farmers on China," he told Newsweek.
"We are not getting everything that we would have got in TPP, but neither are they [Japan].
"I think business would have preferred a larger agreement, so I think that is the bottom line. The other discussion is whether this is phase one of a comprehensive deal and if there will be a follow-on discussion."
Trump had used his tough talk on Beijing to appeal to his electoral base, who backed his narrative that the U.S. has been on the losing end of its trading relationship with China.
However, many farmers have since said they are losing money as a result of the president's trade spat with Beijing.
Amid speculation over what Trump's next move will be regarding China, White House officials are considering debating a limited trade deal with Beijing to ease trade tensions, Bloomberg reported last month.
Reinsch told Newsweek: "Maybe deep down all Trump wants from China is a giant access package in which they agree to buy a lot more stuff so he can say he got them to reduce the bilateral deficit.
"China tried that and it didn't get very far with it because the president really believes structural change has to be part of the agreement," he added.