Trump's Transgender Military Ban Leaves Only 18 Countries With Full LGBT Rights in Armed Forces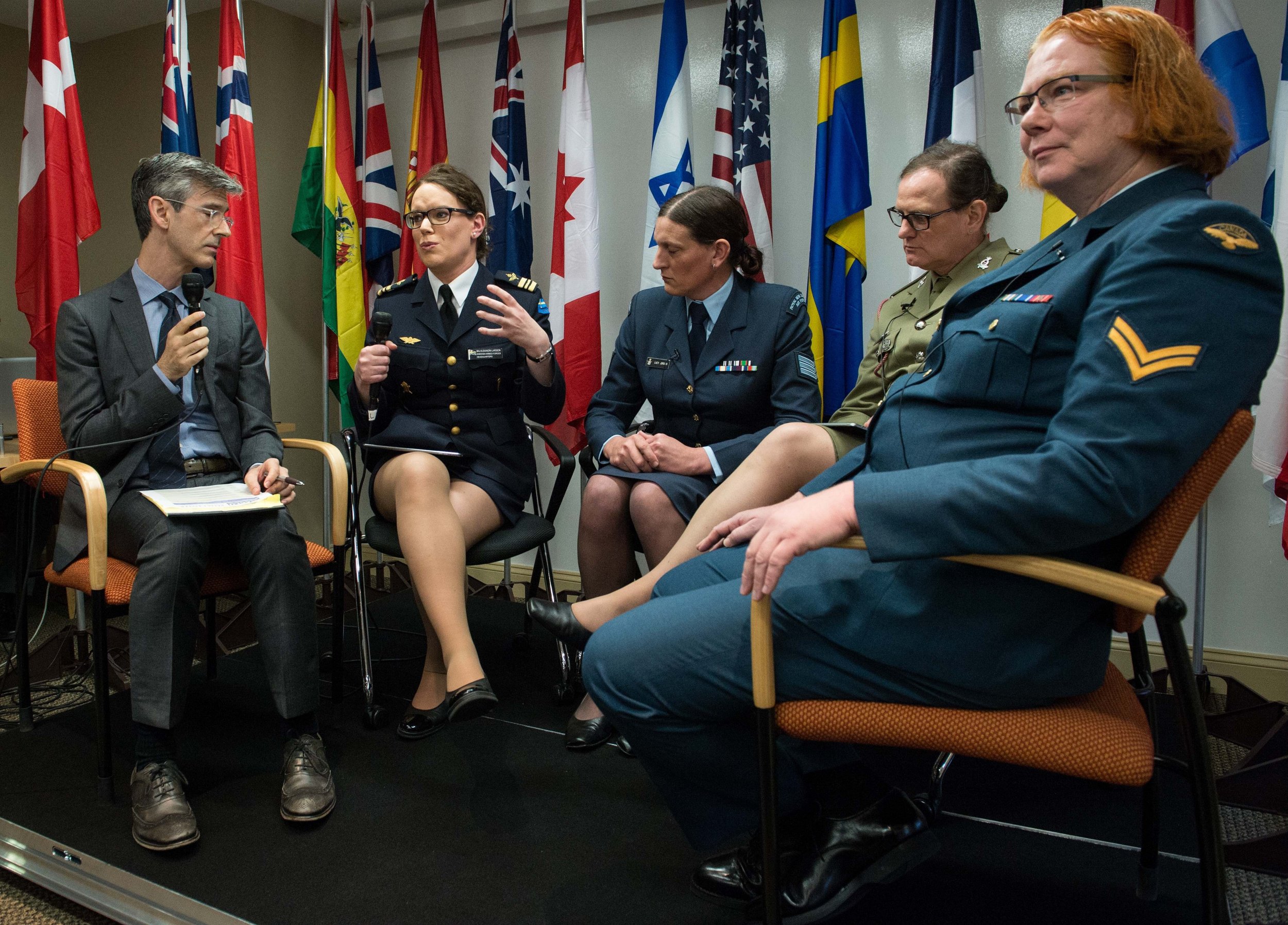 By announcing Wednesday that transgender people would no longer be permitted to serve in the military, President Donald Trump is removing the U.S. from a relatively short list of nations that do not legally discriminate against people who may enter the armed forces based on gender identity.
Trump made the declaration in a series of posts via his personal Twitter account, saying he had discussed the matter with "generals and military experts" and decided that transgender individuals could not serve "in any capacity" due to what he said was "the tremendous medical costs and disruption" their doing so would entail.
The move, which reverses a 2016 repeal of a prior ban on transgender individuals entering the military, means there are now only 18 nations that are believed to have fully legalized LGBT military service. The other 175 U.N. member states have not.
Related: Why did Trump ban transgender people from the military?
While the history of sexual orientation being dropped from military requirements has been well documented, progress on transgender identities has been less clear. In 1974, the Netherlands became the first country to allow gay, lesbian, bisexual and transsexual soldiers, according to the Los Angeles Times. Also that year, New Zealand was ranked first for LGBT inclusiveness in a report issued by the Hague-based Centre for Strategic Studies, which ranked the U.S. 40th, putting it well below most of Europe as well as a number of Latin American countries, including Colombia, Chile and Cuba. (President Raul Castro's daughter runs the progressive National Center for Sex Education in Cuba.)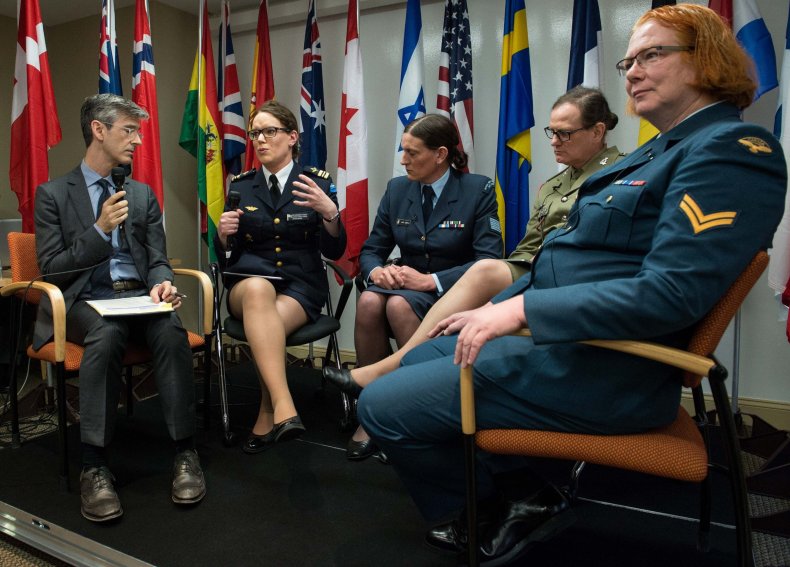 Also in 2014, U.S. ally Israel became the first country in its region to integrate transgender soldiers into its military, according to NBC News. In the Arab world, neighboring Lebanon made strides that same year when a judge dismissed a case against a transgender woman accused of having same-sex relations with a man. But discrimination based on gender identity remains widely prevalent in Lebanese society and the military.
A number of the countries that do allow transgender individuals to enter the military, such as Belgium and the U.K., maintain strict regulations on when individuals must finish their transition, The Atlanta Journal-Constitution reported.
In 2016, President Barack Obama and Defense Secretary Ash Carter lifted the ban on transgender service and even stipulated that the Pentagon foot the bill for certain medical services utilized by a number of individuals who identify as transgender, including surgeries and hormone therapy, according to The Hill.
The Defense Department's decision to end the ban came after a study it commissioned by the Rand Corp. found that "the costs of gender transition–related health care treatment are relatively low" and that "previous integration efforts and the experiences of foreign militaries indicate a minimal likely Impact on force readiness."
Trump has been pulling back from the progressive views of his predecessor and of U.S. allies around the world, especially in gender politics. Weeks after taking office this year, he eliminated an Obama-era regulation that allowed transgender students to use the bathrooms that conform with their identities.
Obama was also responsible for eliminating the U.S. military's long-standing "don't ask, don't tell" policy, which allowed gays, lesbians and bisexuals to participate under the condition that officials did not ask their sexual orientation and recruits did not reveal it. Trump's military transgender ban could lead to a similar "don't ask, don't tell" stance, a policy Trump opposed early on.
"If a gay person can be a doctor or a lawyer or a teacher or take another position of responsibility, why can't they serve this country in the military? 'Don't ask, don't tell' has clearly failed. Gay people serve effectively in the military in a number of European countries," Trump told pro-LGBT magazine The Advocate in 1999, long before he announced his political aspirations, according to CBC News.
The list of nations known to allow transgender people to serve in the military comprises Australia, Austria, Belgium, Bolivia, Canada, the Czech Republic, Denmark, Estonia, Finland, France, Germany, Israel, Netherlands, New Zealand, Norway, Spain, Sweden and the U.K. Some other countries, such as Cuba and Thailand, reportedly allow transgender service in a limited capacity.