Trump Tried to Pressure DOJ Into Overturning 2020 Election Results, Newly Released Emails Show
Emails released on Tuesday by Democrats on the House Oversight Committee show former President Donald Trump and his allies pressured the U.S. Justice Department to investigate unsubstantiated claims of voter fraud in the 2020 election.
Over the course of 232 pages, the documents detail how Trump, his chief of staff, and other allies, campaigned for top officials at the Justice Department to investigate the results of the election that found Joe Biden defeated Trump.
One email sent from his assistant shows Trump requested incoming acting Attorney General Jeffrey Rosen to look into purported evidence of election fraud in northern Michigan. The email came after a federal judge had already thrown out a lawsuit filed by one of Trump's lawyers using the same claims.
That email was sent an hour before Trump announced William P. Barr would step down as attorney general and before Rosen was named as his replacement. It is just one example of Trump asking Rosen to use the power of the Justice Department after lawsuits failed to prove false claims of extensive voter fraud.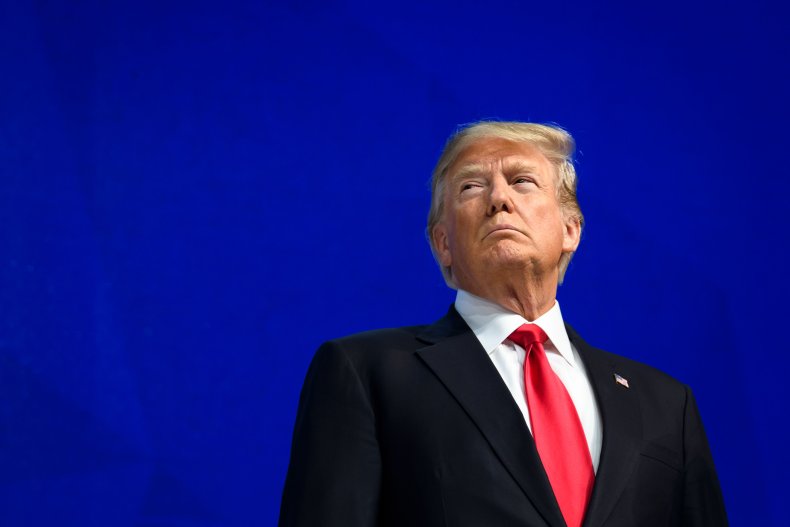 The email cache also reveals then-White House Chief of Staff Mark Meadows wrote Rosen multiple times about unverified allegations of election fraud and to ask him to take steps to overturn the election results.
In one email, Meadows sent Rosen a YouTube link containing a conspiracy theory, which Rosen forwarded to then-acting Deputy Attorney General Richard Donoghue. The reply from Donaghue stated: "Pure insanity."
Rosen repeatedly refused requests from Trump and his allies to pursue election fraud investigations, the documents show. He wrote in one email that he "flatly refused" to "give any special treatment to [Trump attorney Rudy] Giuliani or any of his 'witnesses.'"
Elsewhere, the messages show Trump asked the Justice Department to file a lawsuit in the Supreme Court in order to have the Electoral College vote count in six states that Trump lost not be counted. The complaint requested the court order a new "special election" in those states.
Representative Carolyn B. Maloney, a New York Democrat who is the chairwoman of the House Oversight Committee, released a statement Tuesday about the emails. She said, "These documents show that President Trump tried to corrupt our nation's chief law enforcement agency in a brazen attempt to overturn an election that he lost."
"Those who aided or witnessed President Trump's unlawful actions must answer the Committee's questions about this attempted subversion of democracy," she continued.
The Oversight Committee will hold its second hearing on the Jan. 6 Capitol Riots on Tuesday. It asked several former Trump administration officials to appear for an interview about efforts to overturn the election. It requested for a transcribed interview from Meadows, Donoghue, former Assistant Attorney General Jeffrey Clark, former Associate Deputy Attorney General Patrick Hovakimian, and former U.S. Attorney for the Northern District of Georgia Byung Jin Pak.