Trump Trumped by Univision as It Cuts Ties After Insensitive Comments About Latinos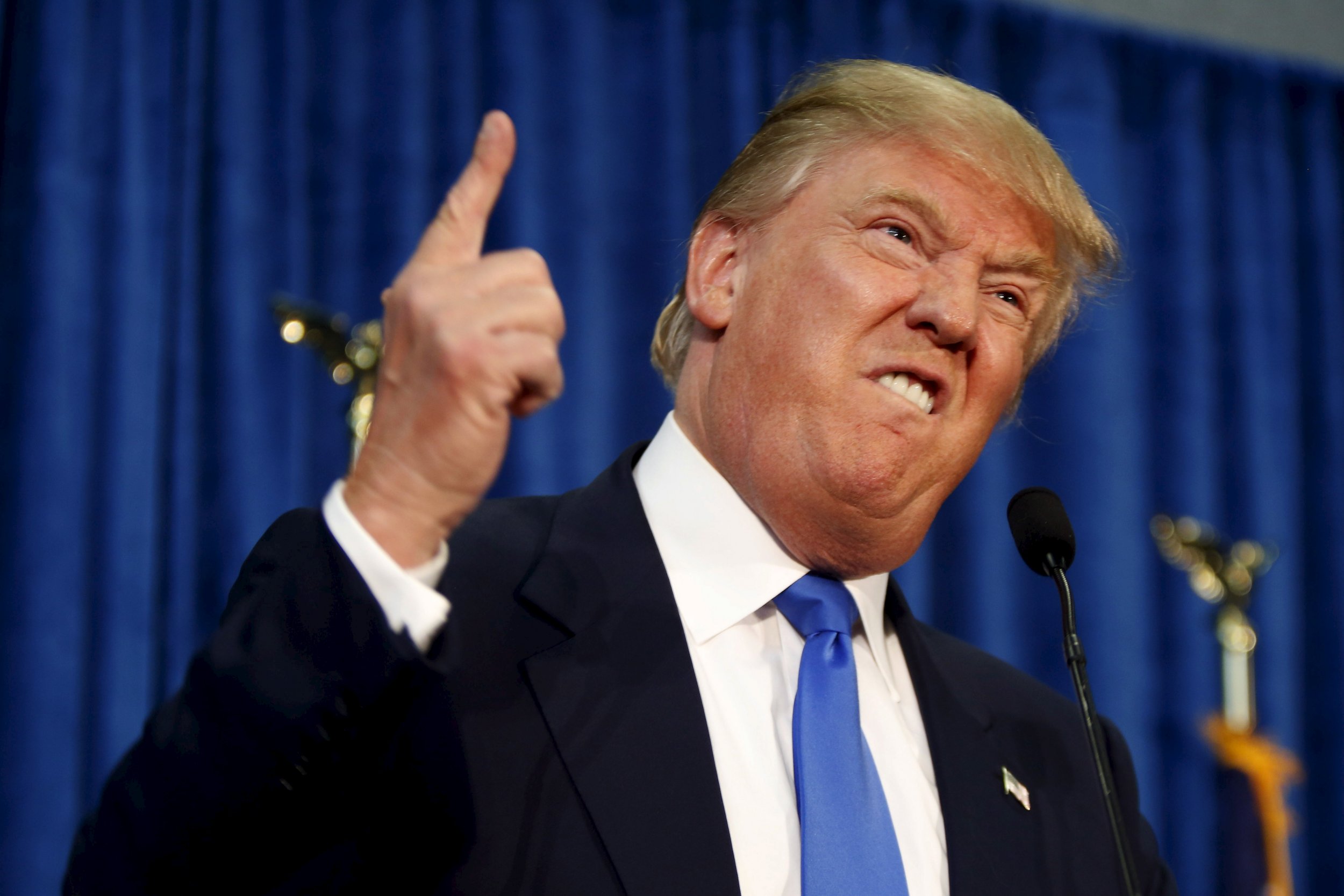 In the span of 45 minutes, Donald Trump's presidential announcement speech last week managed to seriously insult Japanese, Chinese and Hispanic citizens, and Neil Young, among others.
Trump's comments about Mexicans were particularly disturbing. Trump spoke about constructing a massive wall along the United States-Mexico border intended to keep out Mexicans. "They're bringing drugs. They are bringing crime. They're rapists," Trump said. "And some, I assume, are good people," he added.
Not surprisingly, Latino voters aren't sounding the trumpets over Trump's candidacy. And on Thursday, Trump got, well, trumped by one of his own factions. Univision announced that it would be cutting its business ties with Trump—who owns part of the Miss Universe Organization—in light of these insensitive comments, reports Variety. The organization presents the Miss Universe and Miss USA pageants, which Univision has broadcast.
In a statement released Thursday morning, the company's entertainment division said, "At Univision we see firsthand the work ethic, love for family, strong religious values and the important role Mexican immigrants and Mexican-Americans have had and will continue to have in building the future of our country. We will not be airing the Miss USA pageant on July 12th or working on any other projects tied to the Trump Organization."
Univision had likely been inching toward this decision for the past few days. On Monday, Univision's principal news anchor, Jorge Ramos, published a scathing op-ed on Univision's website, in which he bashed Trump's comments. "It's a hypocrisy for Trump to criticize Mexicans and, at the same time, benefit from their work. In the past few months I visited his hotel at El Doral, Florida, and the Trump International Hotel and Tower in New York, and many of the extraordinary employees that helped me were Mexican. What do those employees think of their boss? Why does he speak about Mexicans with such hate?"
On Wednesday night, The Associated Press reported that Colombian musical star J Balvin would be backing out of the performance he was slated to do at the Miss USA pageant on July 12 following Trump's comments. Balvin's team said in a statement that he could "no longer in good conscience agree to take part in an event that is overseen by, and creates a profit for, Donald Trump while Mr. Trump attacks the hard-working Latino immigrant community with a hateful political rhetoric."
Trump attempted to defend his comments on Twitter, saying, "Univision wants to back out signed @MissUniverse contract because I exposed the terrible trade deals that the U.S. makes with Mexico." In another tweet, he said, "I love Mexico but not the unfair trade deals that the US so stupidly makes with them. Really bad for US jobs, only good for Mexico."
And never mind that Latinos are, along with Asians, the fastest-growing minority group in the United States—not because of immigration but because of U.S. births, according to Pew Research Center polls—and the number of Latin-American citizens is expected to reach 101 million by 2050. Good luck at the polls, Donald!