'Utterly Ridiculous': Donald Trump Tweet Claiming U.K. Intelligence Helped Obama Spy on Campaign 'Should Be Ignored,' GCHQ Says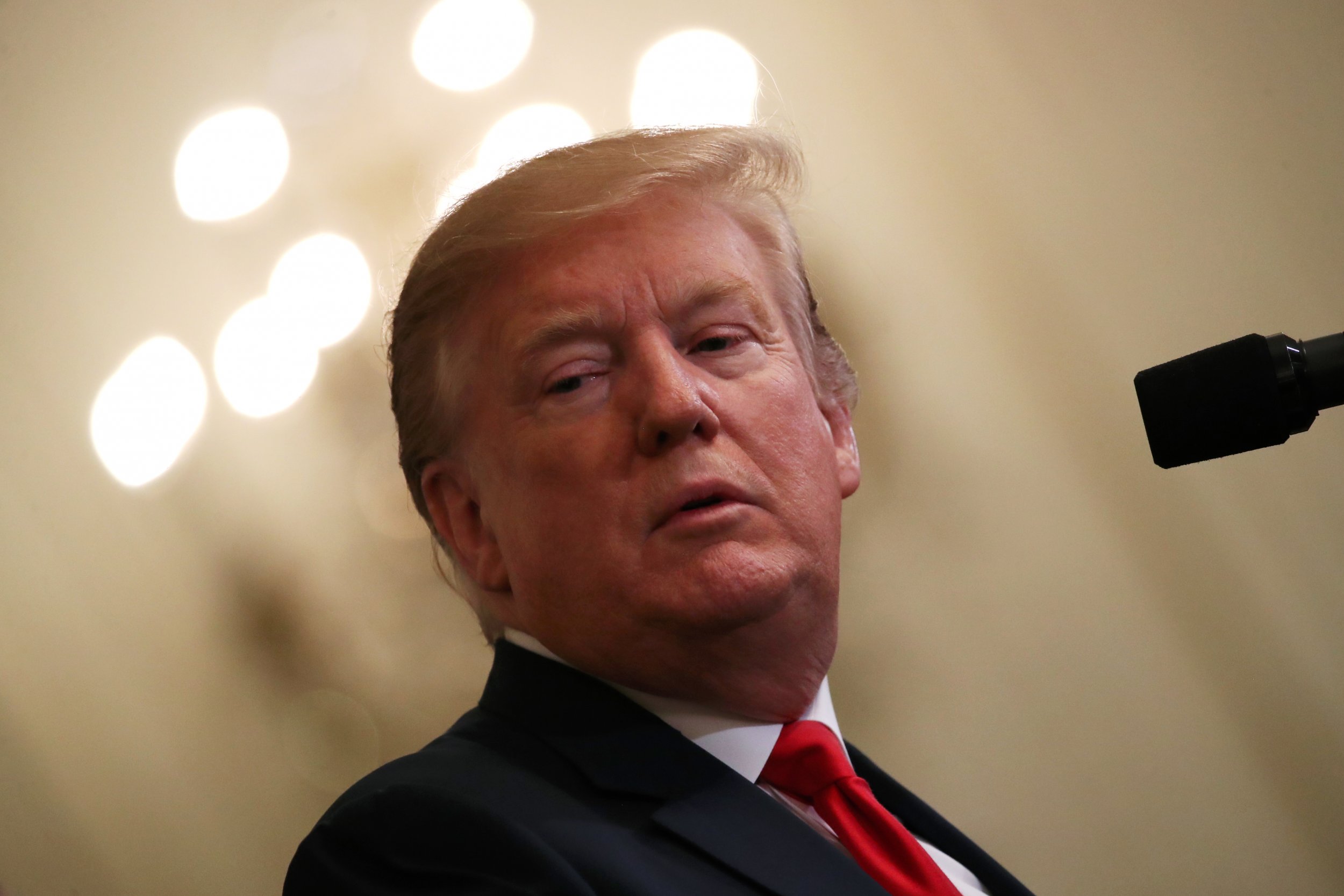 One day after President Donald Trump accepted an invitation for a formal state visit to the U.K., he tweeted an old claim that U.K. intelligence services had helped the Obama administration spy on his presidential campaign.
GCHQ, the British intelligence service specializing in communications, immediately attacked the claim pushed by Trump on social media.
"As we have previously stated, the allegations that GCHQ was asked to conduct 'wire tapping' against the then-president elect are nonsense. They are utterly ridiculous and should be ignored," a GCHQ spokesperson told Newsweek in a statement.
Trump tweeted a line taken from the right-wing One America News Network, which cited conspiracy theorist Larry Johnson, who once worked for the CIA and State Department.
The president wrote: "'Former CIA analyst Larry Johnson accuses United Kingdom Intelligence of helping Obama Administration Spy on the 2016 Trump Presidential Campaign.' @OANN WOW! It is now just a question of time before the truth comes out, and when it does, it will be a beauty!"
Downing Street and the White House did not respond immediately to Newsweek's requests for comment.
The accusation first emerged in 2017 via Fox News judicial analyst Andrew Napolitano, who claimed British intelligence had assisted the Obama administration in wiretapping New York City's Trump Tower during the election campaign.
It transpired that Johnson was a source for that claim. Johnson is a regular on Russian state media, and was behind the notorious "Whitey Tape" hoax against Michelle Obama, whom he claimed had been recorded making remarks about white people.
Trump has repeated the unverified claims that the Obama administration wiretapped his building and that the British helped it do so.
His latest tweet came after Queen Elizbaeth II extended an invitation to a formal state visit to Trump, which the White House accepted. Trump will visit the U.K. between June 3 and 5.
"This state visit will reaffirm the steadfast and special relationship between the United States and the United Kingdom," the White House said in a statement.
But Trump faces mass protests upon his arrival in the U.K., similar to those during his two-day working visit in 2018.
Nick Dearden, who helped organize London's previous protests against Trump, told Newsweek that plans were already underway for when the president arrives, including a "big demo."
"It's up to us, again, to say Trump is not welcome, and to make his visit as unpleasant as possible. We're going to aim for maximum disruption," Dearden, of the Stop Trump Coalition, said.