Trump's Tweets Are Seen by Less Than One Percent of His Followers, Social Media Expert Claims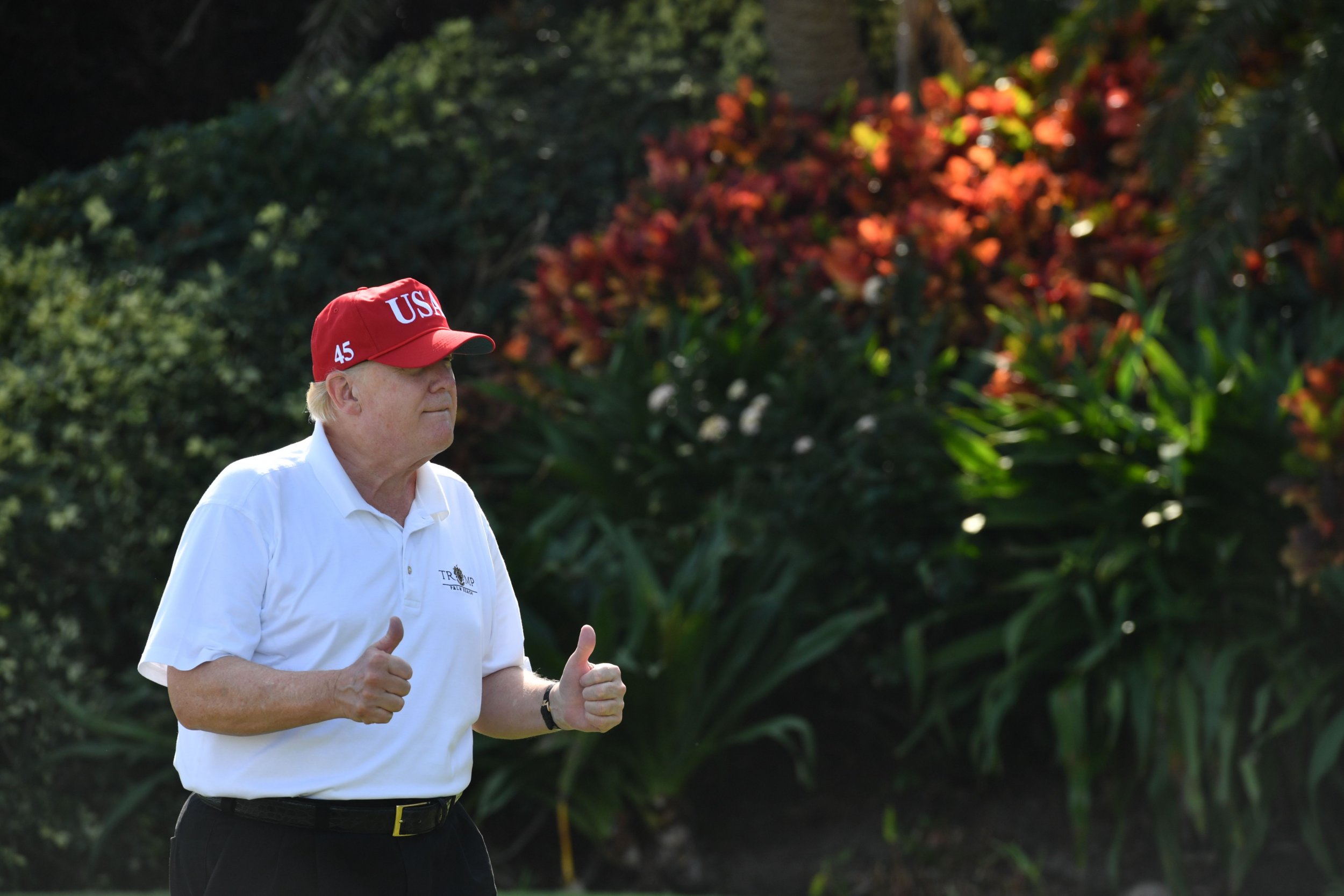 As much as President Donald Trump loathes the mainstream media, it could be argued that he needs those outlets to spread his messages—because they reach far more people than his beloved Twitter account.
Related: Trump has 20 days to save his presidency, Bannon says
Less than one percent of Trump's more than 45.7 million Twitter followers actually see his tweets, according to a social media expert, despite the president's efforts to use that platform to circumvent traditional media in reaching his base, as well as other U.S. citizens and the people of the world.
Trump has called himself a modern day president for using social media as often as he does. He has even used it to chastise world leaders and other nations, and to levy attacks against political opponents or those investigating his campaign's alleged collusion with Russia.
But while Trump's tweets garner much attention from mainstream media outlets, they for the most part fall on deaf ears when it comes to Twitter timelines.
"The problem is that less than one percent of his followers see any of those tweets," Social Flow CEO Jim Anderson said told MSNBC Wednesday morning. "He does get some retweet action, but really the lion share of his attention comes from the media—everyone picking it up."
Anderson added: "He's right he does have a platform and he is able to set the agenda and dictate what everybody is going to talk about over the course of the day, but it's the mainstream media that covers what he says that gives him the reach."
He said the overwhelming number of tweets that flutter out to the world every day affects the number of Trump messages a follower might read on that platform.
"There's more than 500 million tweets that go out a day across Twitter and so, yeah, 16 or 17 tweets is very active for a president, obviously, but out of 500 million…and, yes, he has millions and millions of followers on Twitter, but people are doing other things throughout the day, so the chances of you, if you're following him on Twitter, actually seeing what he put out are really quite small," Anderson said.
Thus, even though Trump has claimed he has a 100-million-strong social media imprint when his Twitter, Facebook and Instagram followers are combined, he still clearly needs major television, newspaper and magazine outlets if he wants to reach the world at large.
This is unfortunate for Trump, who has termed most news networks and newspapers "fake news," and even promised to issue dubious awards to certain media organizations.
"I will be announcing THE MOST DISHONEST & CORRUPT MEDIA AWARDS OF THE YEAR on Monday at 5:00 o'clock. Subjects will cover Dishonesty & Bad Reporting in various categories from the Fake News Media. Stay tuned!" Trump tweeted Tuesday.
Other recent Trump tweets have focused on foreign policy, including harsh criticisms of North Korea and its leader, Kim Jong Un, as well as of Iran, Pakistan and the Palestinians.