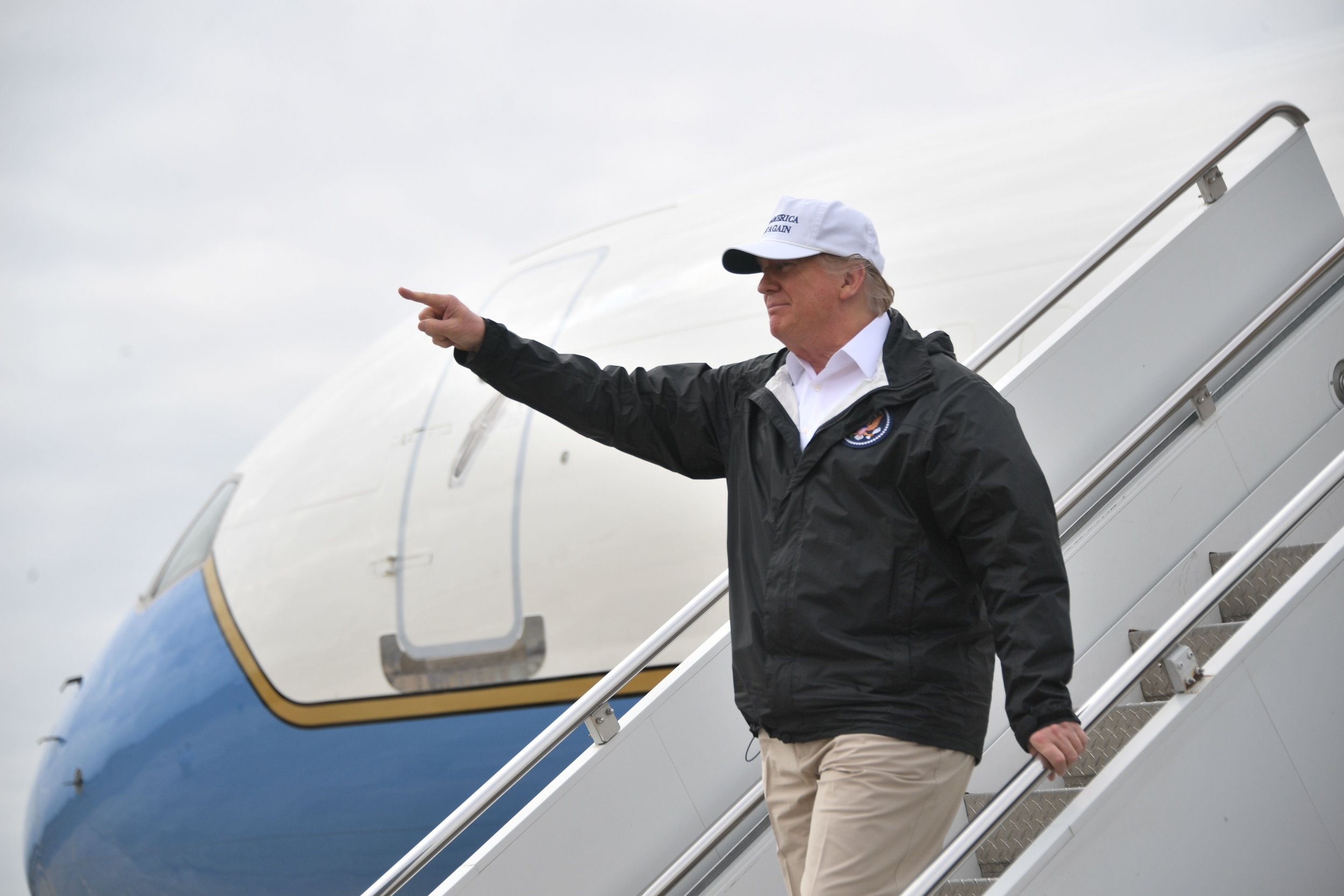 President Donald Trump joined his army of supporters on Twitter in mocking his regular sparring partner, CNN's Chief White House Correspondent Jim Acosta, who posted videos from a fenced area of the southern border to show there is no crisis as the White House claims.
Trump, quote-tweeting one of Acosta's videos on Twitter, wrote derisively: "Dear diary…"
Read more: The White House is planning to suspend Jim Acosta's press pass again
Acosta shot the brief videos at McAllen, Texas, one of the crossing points for migrants coming over the southern border. "Here are some of the steel slats that the president's been talking about right here," Acosta said in his first video.
"But as we're walking along here, we're not seeing any kind of imminent danger, there are no migrants trying to rush toward this fence here in the McAllen, Texas, area… no sign of the national emergency that the president has been talking about. As a matter of fact, it's pretty tranquil down here."
In a follow-up video at the fence, Acosta said: "Now one thing we should point out, these steel slats don't run the length of the entire border here in McAllen, Texas.
"As a matter of fact, this point where we're standing right now there is a chain link fence behind me and then some brush and some trees before you hit the Rio Grande river.
"Talking to folks, there are migrants who come through this area, but a lot of the residents we talked to say this is a very safe community and that they don't see migrants coming into their community causing a lot of crime and mayhem."
Donald Trump Jr., the president's eldest son, also took aim at Acosta over the border videos.
"Of course you don't [see a crisis] Jim," Trump Jr. wrote on Twitter. "That's because walls work. Thanks for your help proving @realDonaldTrump's point and simultaneously creating one of the best self-own videos ever!!!"
The president visited McAllen on Thursday to talk about what he calls the "national security and humanitarian crisis" at the border. This crisis, he argues, justifies building a wall all along the Mexico border.
But House Democrats, who hold a majority, are refusing to pass any budget that allocates any funding to Trump's border wall specifically. They say it costs too much money, does not work, and is responding to a security crisis that does not exist.
Read more: Trump demanded reporters act with "decorum" after CNN's Jim Acosta had his press pass reinstated
Trump is demanding $5.7 billion but won't back down and is threatening to use his national emergency powers to get the money he wants, bypassing Congress altogether.
As a consequence of this budget impasse between Democrats and Republicans in Congress, the federal government is shut down leaving 800,000 federal employees unpaid.