President Donald Trump should mute his critics on Twitter instead of blocking them in order to resolve a First Amendment lawsuit, a federal judge in Manhattan recommended on Thursday.
Judge Naomi Reice Buchwald made the suggestion after listening to lawyers from both sides deliberate whether it's constitutional for Trump to block his critics on the social media platform, as reported by the Associated Press.
Buchwald told lawyers that a failure to agree to a settlement could lead to the establishment of a new law that they may not welcome.
"Like with every case, there is always a risk you can lose," she said. "If there's a settlement, that serves the interests of all parties. It's often considered the wisest way to go."
If the parties don't agree to settle, Buchwald says she'll issue a ruling "soon." Both sides, though, indicated initial enthusiasm for the suggestion that the president mute, not block, certain users.
The plaintiffs in the case are the Knight First Amendment Insitute and seven people blocked by the president's @realDonaldTrump Twitter account. In July, the group sued Trump for the blocks, arguing that his personal account is a "public forum" under the First Amendment, meaning that the government cannot exclude people from it simply because of their views. The group also argues that Trump has created a forum "purged of many critical voices," violating the rights of those who have not been blocked by the president on Twitter.
The government argues that @realDonaldTrump is the president's personal Twitter account, not a public forum. Seemingly contradicting that message, the White House officials have said that the president's tweets should be regarded as "official statements."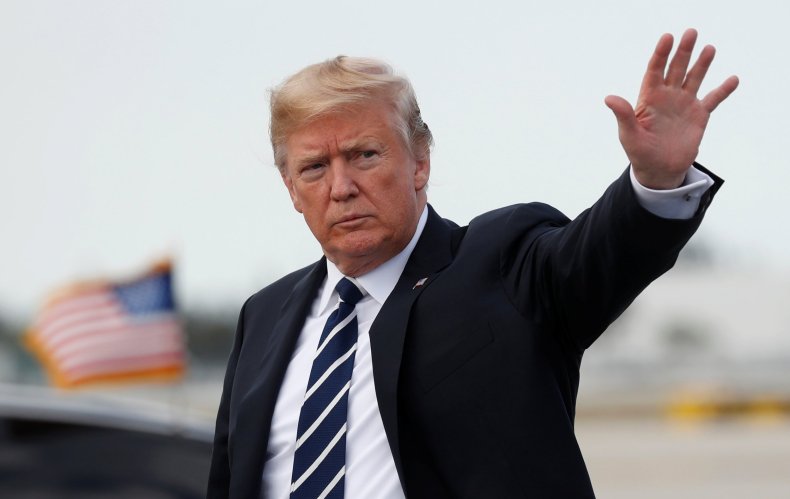 In November 2017, Georgetown Law's Institute for Constitutional Advocacy and Protection filed an amicus brief on behalf of seven First Amendment scholars from universities nationwide. In their brief, the group contends that Trump has made his personal Twitter account into a "digital-age public forum" by "fostering a dialogue on...official statements of government policy, responses by other Twitter users, and replies by the president to those responses."
The brief goes on to argue that Trump's propensity to block his critics on Twitter is authoritarian and counterproductive to fostering democratic dialogue.
"Over time, [Trump's] innovative approach to censoring critics may lead officials at all levels of government to seek the type of curated adoration in which healthy democratic dialogue dwindles," it reads. "Such practices are a familiar playbook for authoritarian regimes. For them, cultivating a false impression that political leaders are adored by the public is critical to warping the public's understanding of how those leaders are really viewed by the public and, in turn, to quashing democratic impulses."
The White House did not return a request for comment but has said in the past that it does not comment on pending litigation. Lawyers representing the plaintiffs could not be reached.