U-turning Trump Now Labels Settlements Unhelpful to Peace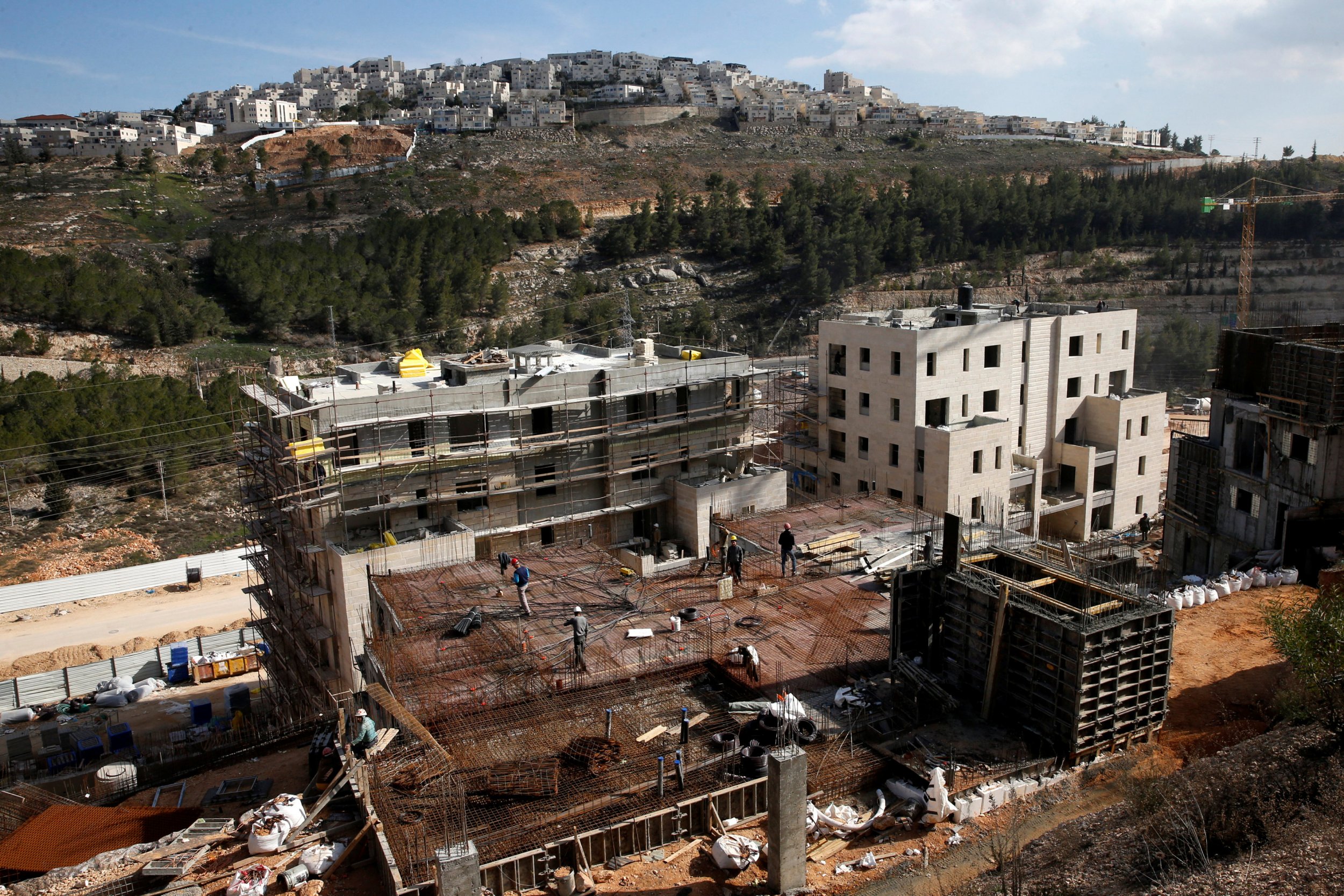 President Donald Trump now believes that settlement construction in East Jerusalem and the West Bank is not "good for peace," he told an Israeli newspaper Friday, in an apparent U-turn on Israeli building in the territories.
"I am not somebody that believes that going forward with these settlements is a good thing for peace," he told Hebrew-language Israel Hayom, the newspaper owned by casino magnate Sheldon Adelson, a financial backer of both Trump and Israeli Prime Minister Benjamin Netanyahu.
"Every time you take land for settlements, there is less land left," he continued.
The remarks came just five days before Netanyahu traveled to Washington to meet with Trump after the pair held a phone call days after the president's inauguration.
Read more: Israel's Right Wing See Settlement Opportunities in Trump Era
On the presidential campaign trail, Trump said that Israel should continue its construction of settlements, which the majority of the international community considers to be illegal under international law.
He also said he would move the U.S. embassy from Tel Aviv to Jerusalem, a controversial decision in the Arab world because of Jerusalem's importance to Muslims, as well as Jews. Trump has now reined in that policy pledge, with his team stating that considerations over the move are only at an early stage.
Despite Trump's inconsistency on these issues, the Israeli far-right has celebrated his election victory and Netanyahu's coalition government has pushed ahead with pro-settler policy moves, emboldened by the billionaire's statements.
It has approved some 6,000 settlement units since Trump's inauguration, created a new settlement, the first for 20 years, and aided the passage of a bill that legalized thousands of illegal outposts built on private Palestinian land.
Trump and Netanyahu have expressed a desire to achieve better ties between the historic allies after a fractious relationship between Netanyahu and Trump's predecessor Barack Obama.
Obama fell foul of Netanyahu over his criticism of settlement building, agreement of a nuclear deal with Iran, and use of a veto on a U.N. Security Council resolution in December that condemned Israel's settlement enterprise in territories the Palestinians have earmarked for any future state.
Netanyahu's office declined to comment on Trump's latest comments.