Trump's Ukraine Call May Be the 'Straw that Breaks the Camel's Back' for Impeachment, Congressman Says
Democratic Congressman Ro Khanna suggested that those within his party opposed to pursuing President Donald Trump's impeachment may change their minds after the latest allegations regarding the president pressuring Ukraine.
"More and more people are coming onboard," Khanna, who represents California's 17th congressional district, said during an interview with CNN's S.E. Cupp on Saturday evening. "And I think this incident with Ukraine may be the straw that breaks the camel's back," he suggested.
Trump and his personal attorney Rudy Giuliani have pressured Ukrainian leaders to open an investigation into the business dealings of Democratic presidential candidate and former Vice President Joe Biden's son Hunter Biden. Ukrainian leaders declined to open the investigation, and military aid was then withheld by the Trump administration. It was eventually released after bipartisan pressure from lawmakers in Congress.
It has not been established that the aid was withheld due to Ukraine declining to open the investigation, but Ukrainian officials have said they had the impression that Trump's support for their government was based on their willingness to purse the probe. An unidentified whistleblower within the U.S. intelligence community was so concerned by a phone call by Trump regarding Ukraine that they filed an official complaint. Democratic leaders in Congress are attempting to exert their oversight duties and review the complaint, but the Trump administration's acting director of national intelligence has declined to turn it over thus far.
Although many Democrats have long called for Trump's impeachment, citing other alleged incidents of corruption, the recent allegations have raised further alarm bells. Speaker of the House Nancy Pelosi, a Democrat from California, has cautioned her party against pursuing impeachment too aggressively in the past, arguing that it would be better to defeat the president at the ballot box.
However, Khanna pointed out in his CNN interview that impeachment investigations in Congress are moving forward with Pelosi's full approval.
"Nothing happens in the House without Speaker Pelosi's green light. If she didn't want [House Judiciary Committee Chairman] Jerry Nadler to start impeachment proceedings, he wouldn't be starting impeachment proceedings," the congressman said.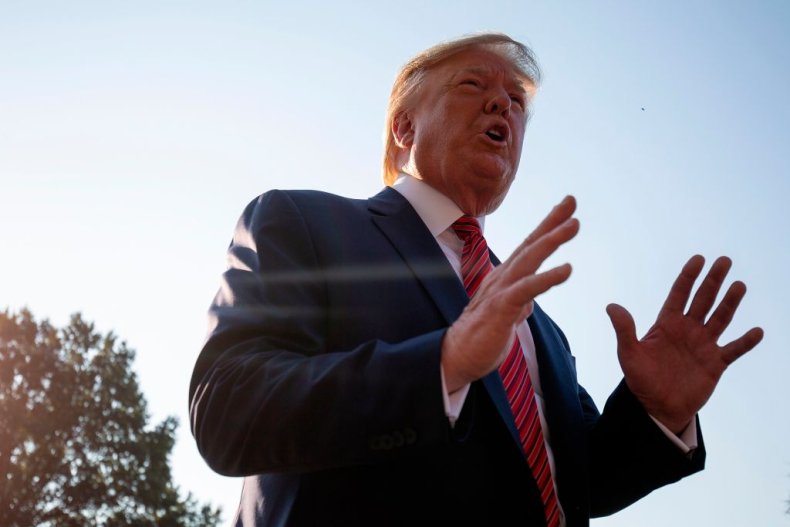 Progressive Democrats have become increasingly critical of party leadership for not pursuing Trump's impeachment more aggressively.
"At this point, the bigger national scandal isn't the president's lawbreaking behavior - it is the Democratic Party's refusal to impeach him for it," Alexandria Ocasio-Cortez, who represents New York's 14th congressional district, tweeted Saturday evening.
Biden, who has also voiced caution about impeaching Trump, slammed the president in Saturday comments, but still declined to support impeachment.
"I know Trump deserves to be investigated. He is violating every basic norm of a president," Biden said while campaigning in Iowa. "Depending on what the House finds [Trump] could be impeached. But I'm not making that judgment now. The House should investigate."
Trump has argued the Ukraine allegations, like previous federal investigations, are a conspiracy against his administration.
"Now that the Democrats and the Fake News Media have gone 'bust' on every other of their Witch Hunt schemes, they are trying to start one just as ridiculous as the others, call it the Ukraine Witch Hunt, while at the same time trying to protect Sleepy Joe Biden," Trump tweeted on Saturday. "Will fail again!"
Correction: A previous version of this article incorrectly stated that Ukrainian officials believed Trump withholding military aid was linked to their government declining to pursue the investigation into Biden. It should have said they had the impression that Trump's willingness to support their government was based on their willingness to pursue the probe.