Donald Trump Doesn't Understand How the Federal Reserve Works, Says Ex-chair Janet Yellen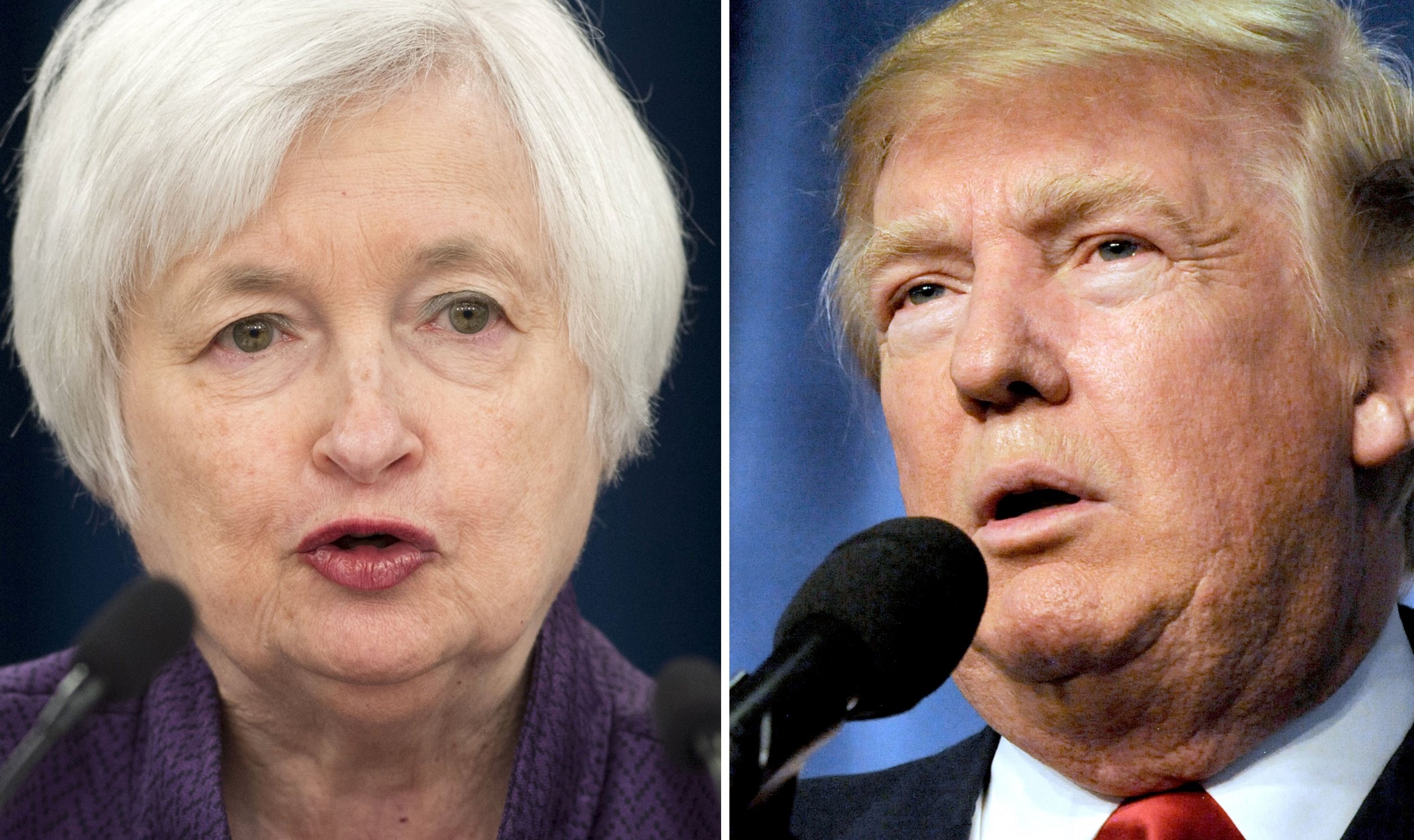 President Donald Trump does not understand how the Federal Reserve works, and his comments risk undermining confidence in the independence of the U.S. central bank, former Fed chair Janet Yellen said.
Trump pushed Yellen out of the Fed by declining to renominate her for another term, choosing Jerome Powell instead. Yellen's tenure as the first woman to chair the Fed, which sets interest rates, began in 2014 and ended in 2018.
The president criticized Fed policy under Yellen and accused her of using monetary policy to support President Barack Obama's agenda, saying in September 2016 that she is "obviously political," Politico reported.
Trump has since attacked Powell's steering of the Fed, which has tightened monetary policy as the economy grows, accusing it of it of failing to support his trade policy and claiming that policymakers "don't have a feel for the market."
"President Trump's comments about Chair Powell and about the Fed do concern me, because if that becomes concerted, I think it does have the impact, especially if conditions in the U.S. for any reason were to deteriorate, it could undermine confidence in the Fed," Yellen, now a fellow at Brookings Institution, told Marketplace. "And I think that that would be a bad thing."
When asked directly if she thought the president had a grasp of macroeconomics, Yellen replied: "No, I do not.
"I doubt that he would even be able to say that the Fed's goals are maximum employment and price stability, which are the goals that Congress has assigned to the Fed.
"He's made comments about the Fed having an exchange rate objective in order to support his trade plans, or possibly targeting the U.S. balance of trade.
"And, you know, I think comments like that show a lack of understanding of the impact of the Fed on the economy, and appropriate policy goals."
Yellen also said Trump misunderstood the significance of trade deficits. A major concern of Trump's is that the U.S. has a bilateral trade deficit with other countries—it imports more than it exports—which he believes means America is being ripped off.
"When I continually hear focus by the president and some of his advisers on remedying bilateral trade deficits with other trade partners, I think almost any economist would tell you that there's no real meaning to bilateral trade deficits, and it's not an appropriate objective of policy," Yellen told Marketplace.
The White House did not immediately respond to Newsweek's request for comment.