Trump University $25m Payout Could Unravel Over Woman Who Wants More Money, Apology, From President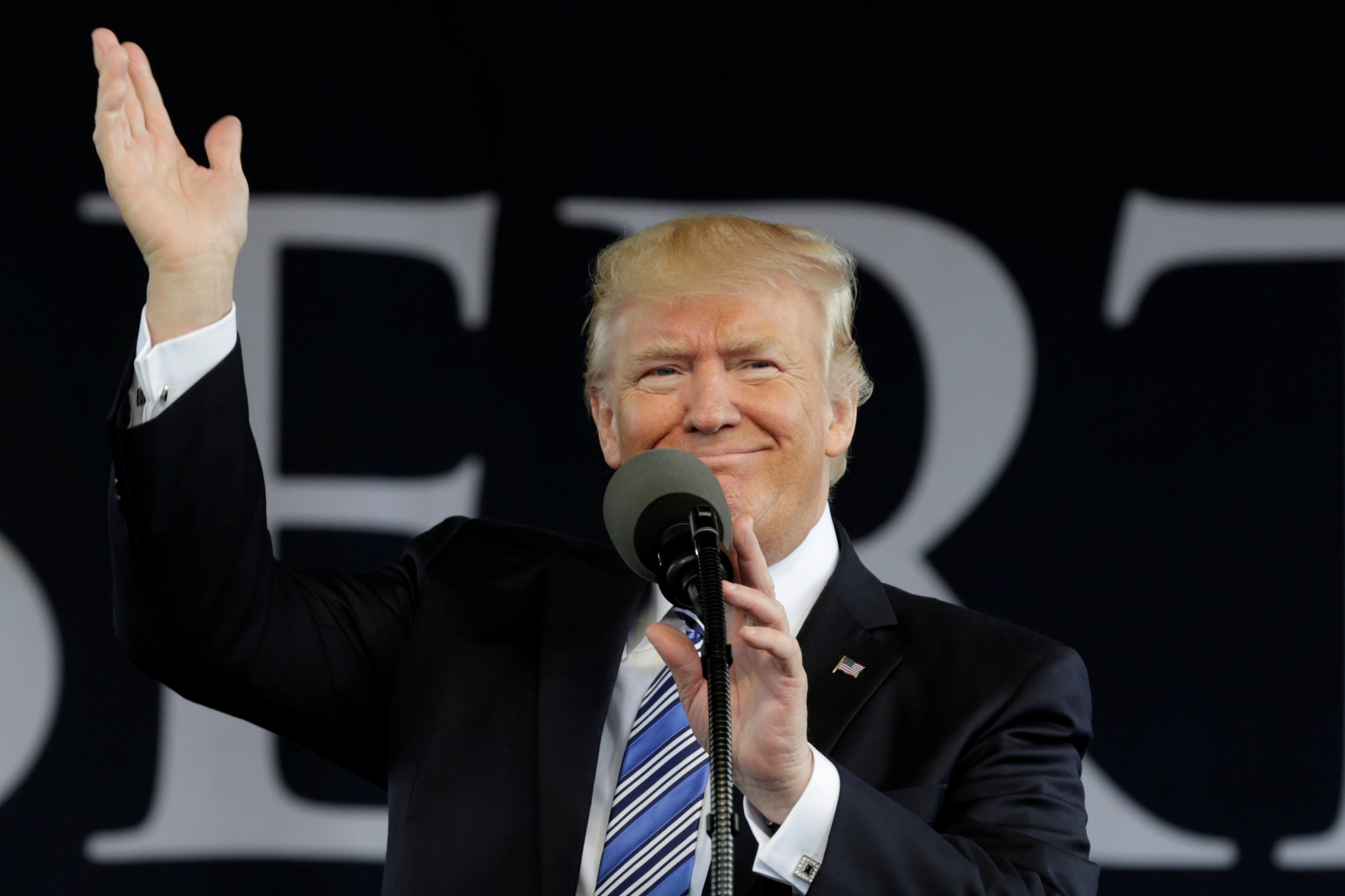 President Donald Trump could avoid having to pay a $25 million settlement to thousands of former Trump University students if judges allow a woman who was part of the class action suit to pursue her own case against the billionaire over a real estate training program that folded in 2010.
Sherri B. Simpson, one of 3,700 former students who sued Trump over what New York Attorney General Eric Schneiderman has described as a bait-and-switch scheme. When Trump launched the project in 2005, he said he had handpicked the teachers but admitted later in depositions that he hadn't met a single one of them. Students said they learned little during the courses, but were still pressed for more money.
In November 2016, Trump settled for a $25 million payout that would have seen the former students receive 90 cents for every dollar that they spent. The president, who was elected the same month, said he had settled because he was too busy preparing for the presidential transition to fight the case.
But Simpson was not happy with the deal and is seeking a pay out triple what others are getting and an admission of wrongdoing from Trump. If the lawsuit is allowed to go ahead, said Judge Andrew Hurwitz, one of three 9th Circuit justices in the appeals court considering her case, it risks derailing the $25 million settlement completely.
"What you are asking us to do is unravel a settlement that is fair for thousands of people because your client thinks she could've opted out," Hurwitz told Simpson's lawyer Deepak Gupta, according to the The San-Diego Union-Tribune.
Gupta argued that any less than Simpson's case moving forward will take away her right to "public accountability" and more money.
Read more: Trump-supporting university president is 'marginalizing' students, banned evangelical preacher says
He argued that the language of the notice for the class action lawsuit indicated Simpson and other former students would get more than one opportunity to opt out of the suit if they were unsatisfied.
Arguing on behalf of the class action, attorney Steven Hubachek said it was clear that students had two choices were sent the notice: stay in the lawsuit and receive any settlement, or opt out and secure the right to file their own lawsuit individually.
"Now is not a word to be misunderstood by class members," Hubachek said.
Trump's lawyer, David Kirman, also argued against Simpson's appeal. "Setting aside who the defendant is, this is a typical, ordinary, run-of-the-mill class action, and it is also a textbook example of a district court properly administering a settlement," he said.
Some of the former students named in the suit are elderly and others have died waiting for their pay out, lawyers have said.