Trump Urges Former AG Jeff Sessions to 'Drop Out' of Alabama Senate Race, Says He's 'Ruined Many Lives'
President Donald Trump urged former U.S. Attorney General Jeff Sessions to "drop out" of the Alabama Senate race on Saturday and doubled down on his support for Republican candidate Tommy Tuberville.
Sessions, a former Alabama Senator who became U.S. attorney general in 2017, has sought to return back to his Senate seat following his ousting by Trump in 2018. He is currently facing Tuberville, a former head football coach of the Auburn Tigers, to win the July 14 Republican primary runoff election. The winner will go on to compete against incumbent Democratic Alabama Senator Doug Jones in the November election.
In a series of tweets, Trump strongly disagreed with Session's assertion that the people of Alabama and conservatives around the country still trust him to lead.
"Jeff, you had your chance & you blew it," he tweeted. "Recused yourself ON DAY ONE (you never told me of a problem), and ran for the hills. You had no courage, & ruined many lives."
The president went on to say that Sessions "should drop out of the race."
You should "pray that super liberal [Doug Jones], a weak & pathetic puppet for Crazy Nancy Pelosi & Cryin' Chuck Schumer, gets beaten badly. He voted for impeachment based on "ZERO". Disgraced Alabama," Trump added. "Coach [Tuberville] will be a GREAT Senator!"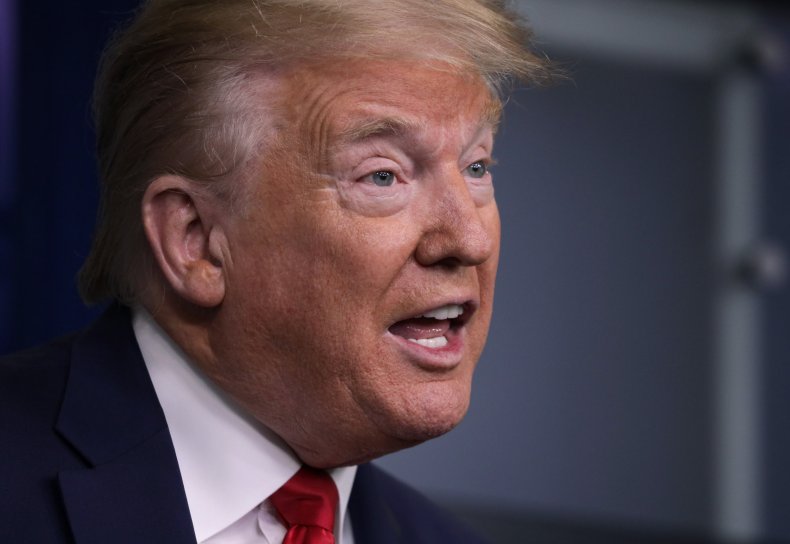 Sessions, once a loyal ally of Trump, has been trying to win back the president's favor ever since March 2017, when he recused himself from the Department of Justice's investigation into Russian meddling in the 2016 presidential election. The decision drew Trump's ire, and the president has continued to criticize the former attorney general in the years following.
"Sessions should have never recused himself," Trump told the New York Times in July 2017. "If he was going to recuse himself, he should have told me before he took the job, and I would have picked somebody else."
Sessions resigned at Trump's request on November 7, 2018, one day after the midterm elections that year.
"3 years ago, after Jeff Sessions recused himself, the Fraudulent Mueller Scam began," Trump tweeted on Friday afternoon. "Alabama, do not trust Jeff Sessions. He let our Country down. That's why I endorsed Coach Tommy Tuberville (@TTuberville), the true supporter of our #MAGA agenda!"
According to a recent survey, conducted May 7-10 by Cygnal, 55.1 percent of 607 Republican voters surveyed indicated they'd probably or definitely vote for Tuberville, compared to 31.8 percent who said they'd probably or definitely vote for Sessions.
Newsweek reached out to the White House and Sessions for comment. This story will be updated with any response.