'The Biggest Wall of Them All': Donald Trump Says Vatican City Barrier Proves Border Wall Is Moral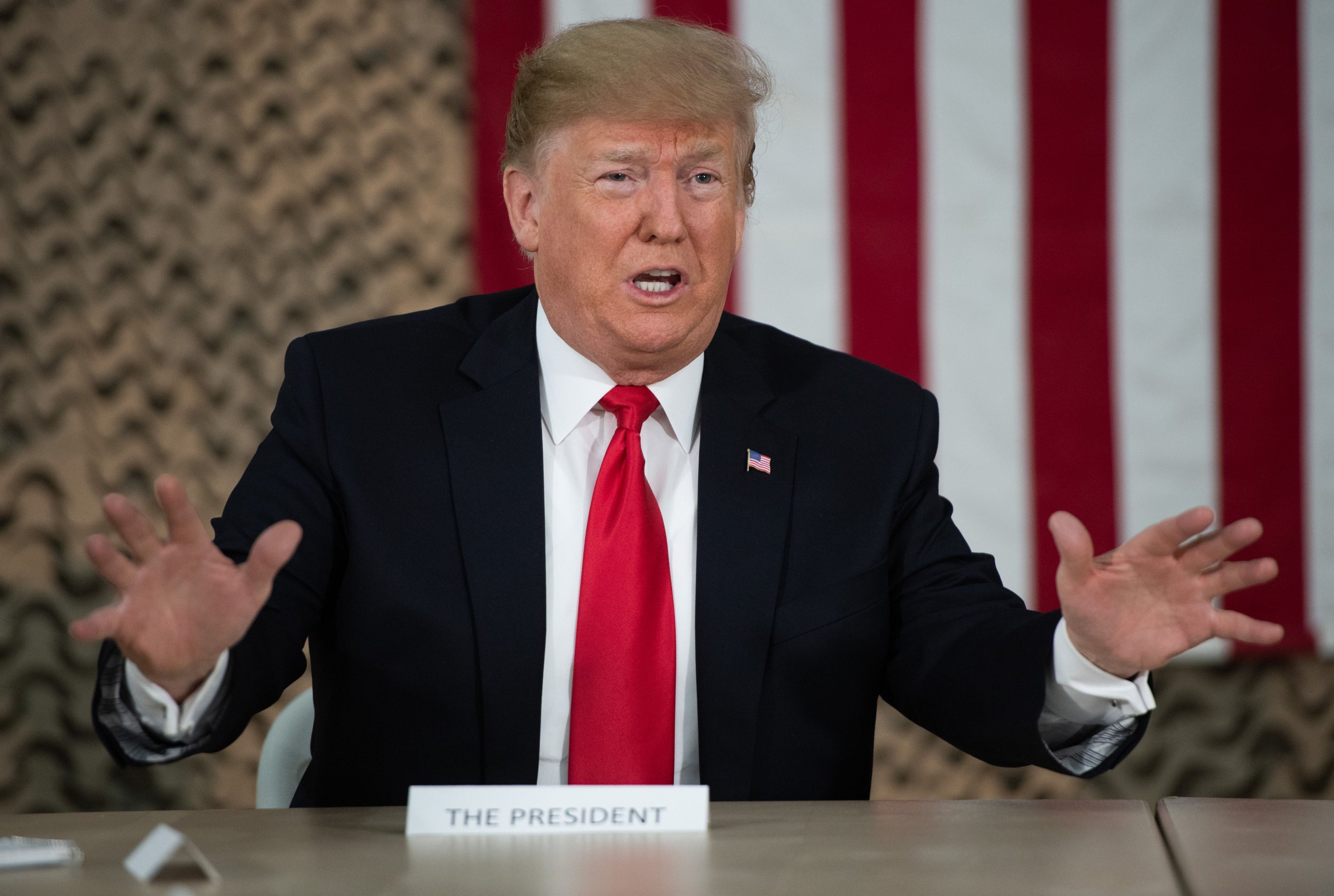 President Donald Trump said Wednesday the walls surrounding the Vatican City undermine moral arguments against his proposed wall along the southern border.
"When they say the wall's immoral, Well then you got to do something about the Vatican, because the Vatican has the biggest wall of them all," Trump said during a cabinet meeting at the White House. "The wall is immoral? Look at all of the countries that have walls, and they work 100 percent. It's never going to change."
Trump's remarks were a version on an argument he often uses when defending the utility of a wall on the U.S.-Mexico border — comparing his proposal to border barriers elsewhere in the world. His most frequent example is Israel, which has built more than 400 miles of "separation barrier" through the West Bank, but administration surrogates have also pointed to the Vatican City to defend the border wall proposal.
When Pope Francis criticized the idea as un-Christian in February 2016, Trump's social media director Dan Scavino accused the pontiff of hypocrisy, given the Vatican City's own network of walls.
"Amazing comments from the pope — considering Vatican City is 100% surrounded by massive walls," Scavino wrote on Twitter.
Indeed, much of the Vatican, a roughly 100-acre enclave in Rome that is home to the Holy See, is surrounded by ancient stone walls. The guesthouse where Francis lives, along with some gardens and the library, is protected by them.
However, walls do not entirely enclose the Vatican City, contrary to Scavino's tweet. Visitors are free to enter popular tourist destinations including St. Peter's Basilica, St. Peter's Square and the Vatican Museum, when they want.
In Washington, the debate over Trump's proposed border wall is more than academic. The government has been partly shut down since Dec. 22 over the issue, with the White House demanding that lawmakers approve $5 billion in funding for the wall in a 2019 spending bill.
Democrats have unanimously refused to entertain the demand, while Republican leaders have said they won't vote for a package that Trump will veto.
After a White House briefing on Trump's proposed wall, Democratic leaders dug in against funding the project. Rep. Nancy Pelosi, who is likely to become speaker of the house when Democrats take control of the House on Thursday, called on Republicans to support a plan that would fund eight federal departments through Sept. 30 and keep the Department of Homeland Security open through Feb. 8.
"A question to the president and Republicans is: Why don't you accept what you have already done to open up the government?" Pelosi asked at a news conference, according to CNBC.