Donald Trump, Who Avoided Serving in Vietnam Through Multiple Deferments, Urges Youths to Join Military: 'You Should Do It'
President Donald Trump urged young Americans to sign up to the military and "make a truly great statement in life" during his Fourth of July address, despite avoiding the Vietnam War draft himself multiple times, and once under dubious circumstances.
Trump spoke of "warriors from a hallowed roll call of American patriots running all the way back to the first souls who fought [for] and won American independence," adding that "the future of American freedom rests on the shoulders of men and women willing to defend it."
"They and thousands before us served with immense distinction, and they loved every minute of that service," Trump said of America's decorated veterans during his speech at Washington, D.C.'s "Salute to America" celebration. "To young Americans across our country, now is your chance to join our military and make a truly great statement in life. And you should do it."
But, in Trump's own record, it was never a good time to do the same, even as his nation called on him to serve alongside many others in Vietnam, and despite spending his high school years at the New York Military Academy, where he excelled as a student athlete.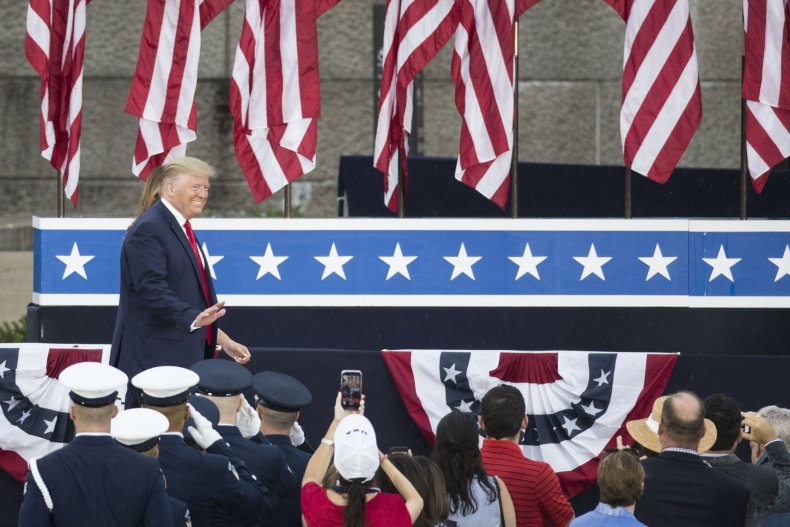 In all, Trump secured five deferments from the Vietnam War draft, four of which were because he was still studying at college. The fifth and final deferment was granted on medical grounds after a doctor signed Trump off as having bone spurs in his heels.
The daughters of the late podiatrist in question, Dr. Larry Braunstein, told The New York Times that their father did it as a favor to Fred Trump, the president's father, who owned the building in which the doctor had an office.
They said the suggestion from their father in his oft-told story was that Trump did not have a foot problem that should have disqualified him from the Vietnam troop drafts, and it was not clear if the podiatrist had ever examined him.
"What he got was access to Fred Trump," Dr. Elysa Braunstein, one of the daughters, told The Times. "If there was anything wrong in the building, my dad would call and Trump would take care of it immediately. That was the small favor that he got."
Instead of entering the draft, 22-year-old Trump, who had just graduated from Wharton Business School at the University of Pennsylvania, went to work for his father's real estate business, setting him on a path that would, almost 50 years later, lead to the White House.