Veterans have spoken out against President Donald Trump's "A Salute to America" July 4 celebration employing tanks and fighter jets as wrongfully using military equipment as "props" and as absolutely and insanely inappropriate.
Trump is being criticized for ordering a military-style celebration with stationed tanks on display and Air Force One and Blue Angels flyovers while he delivers a speech at Lincoln Memorial in the evening.
Having military personnel transport tanks from distant bases to Washington, D.C., over Fourth of July week is "insanely inappropriate," Marine Corps veteran Kyle Bibby told Newsweek on Wednesday, "And flies in the face of everything that I understood about training as Marines."
"We just don't do that," Bibby, 33, said. "We just don't do parades, there's no tactical training value in that."
Bibby, who was a captain and had a deployment in Afghanistan in 2010, acknowledged that military equipment is used for events like Fleet Week "but it's never about an individual person, they don't have a political party handing out tickets."
Trump's celebration is public but the Republican National Committee received prime seating tickets to pass out, turning it into a campaign rally of sorts.
"A lot of veterans are just really sick of it, they're sick of using us as props and using all of our equipment for them to just look tough, even if they themselves are draft dodgers," Bibby said, taking a jab at Trump, who received a bone spurs diagnosis and was exempt from serving in the Vietnam War.
Bibby, a lead organizer with the veteran advocacy group Common Defense which opposes Trump and made a July 4 video with the Need to Impeach campaign calling for Trump's impeachment, concluded that the president involving the military is a "huge waste."
He said it "undermines the true essence of the Fourth of July, which should be a time for people to reflect on the birth of our nation, not turn everything into a recruiting commercial or quite frankly turn it into an individual-based political rally."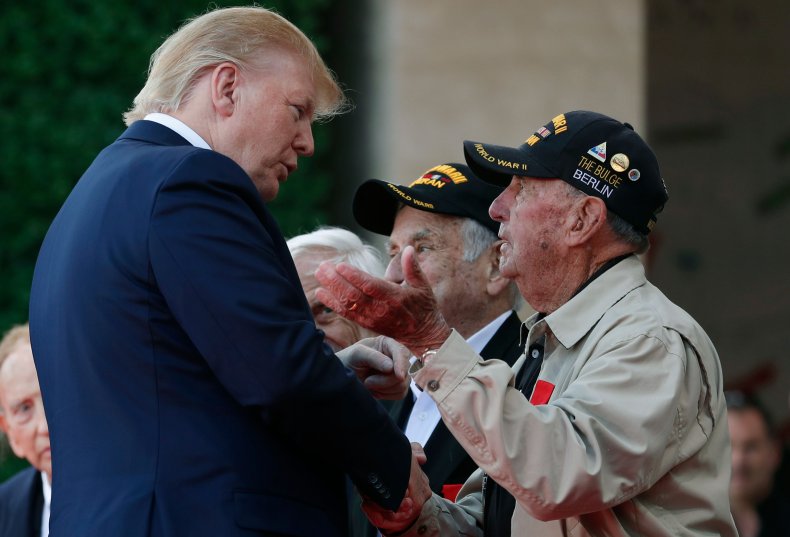 Other military leaders shared similar views.
Retired Army Lt. Gen. David Barno, who led U.S. troops in Afghanistan under President George W. Bush, told Politico on Tuesday that "one of the big risks is that the military is being used in some ways as a political prop."
"This looks like it's becoming much more of a Republican Party event—a political event about the president—than a national celebration of the Fourth of July," Barno said. "And it's unfortunate to have the military smack dab in the middle of that."
Retired Army Maj. Gen. William Nash, who served in Vietnam, the Gulf War and in the Balkans, told Politico that Trump is "using the armed forces in a political ploy for his reelection campaign and I think it's absolutely obscene."
But some military leaders saw benefits in Trump's military-style event, such as recruiting and putting the military in the public eye.
"I don't think it's the worst thing to ship up a few vehicles out of the thousands that we own," Rick Berger, a defense budget expert at the conservative American Enterprise Institute, told Politico. "To maybe give some young Americans a glimpse of what the military looks like."