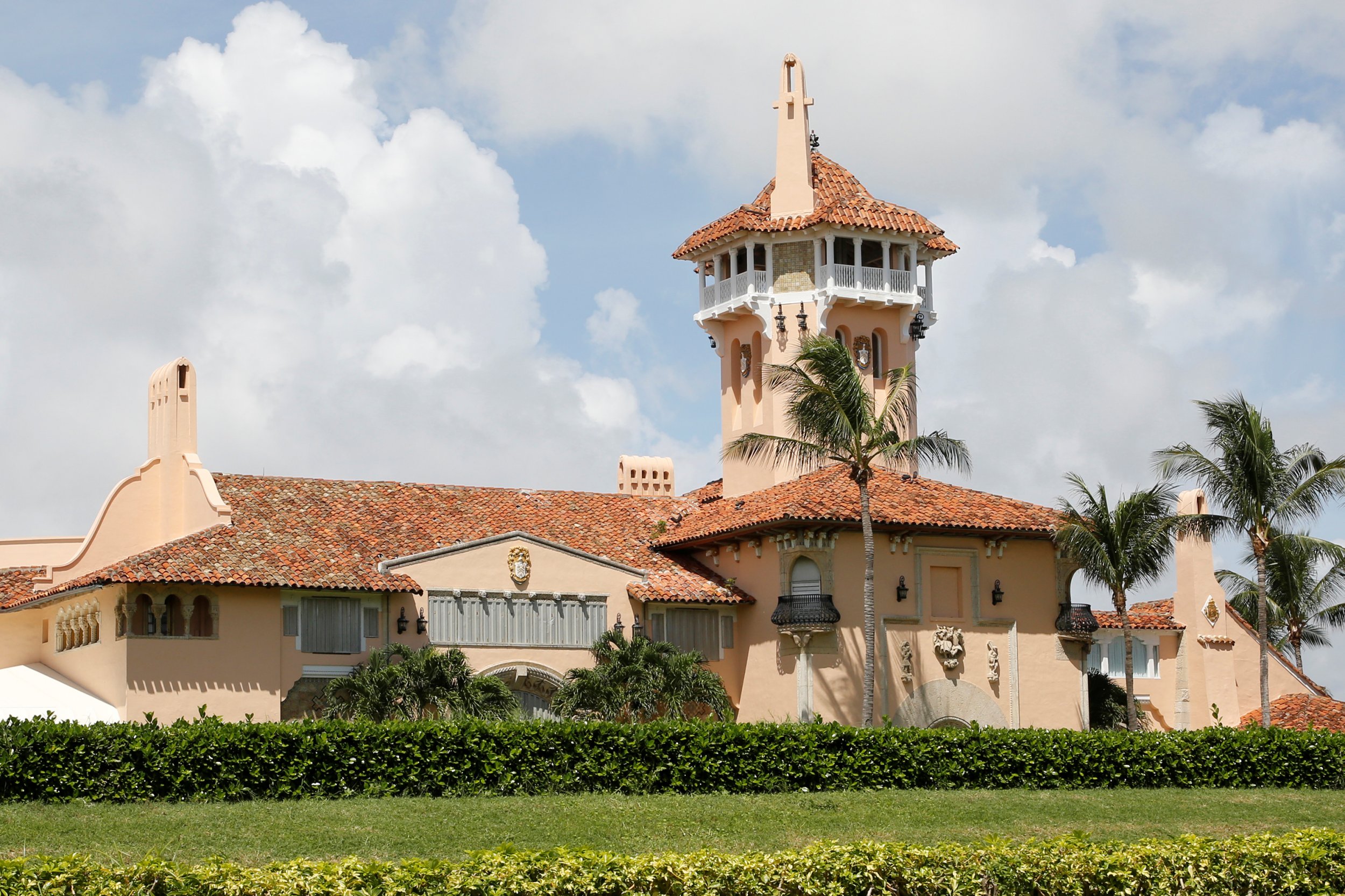 The Secret Service can't release the names of visitors to President Donald Trump's Mar-a-Lago club because the agency, which protects the president from threats, admitted Wednesday that it didn't record them.
For months, government watchdog groups have clamored and filed lawsuits for information on who is visiting the president's estate in South Florida while he's there, only to come up largely empty-handed.
Secret Service Special Agent Kim Campbell explained in the declaration that the service's "protective efforts" at Mar-a-Lago were "newly developed" and thus a recording system had not been developed like the one at the White House. Politico first reported the revelation.
Three transparency groups originally filed a Freedom of Information Act lawsuit in April against the Department of Homeland Security, the agency in charge of the Secret Service, to get the visitor logs. And in September, Homeland Security revealed the names and jobs of 22 people who visited Mar-a-Lago in February — all part of Japanese Prime Minister Shinzo Abe's contingency.
No other names were release. A Homeland Security spokesperson told Newsweek it is department policy not to comment on pending litigation.
The National Security Archive – which joined Citizens for Responsibility and Ethics in Washington and the Knight First Amendment Institute at Columbia University in the suit – questioned the Secret Service's poor record keeping and pointed to the amount of time Trump has spent away from the White House. The three groups had also requested the visitor logs at the White House and Trump Tower.
"The American people have a right to know who's visiting the President, and an integral part of the Secret Service's mission is to screen those people," National Security Archive spokeswoman Lauren Harper said in a statement.
"If true, this is an extraordinary accountability oversight by the Secret Service, especially considering President Trump has already spent several months of his presidency at his own properties, far from the White House, with no indication he will soon be spending less time on the greens and more time at the Rose Garden," she added.
Since taking office in January, Trump has spent 25 days at Mar-a-Lago and 88 total days at Trump properties.
In addition to not taking down the names of visitors to Mar-a-Lago when the president was there, the Secret Service also did not screen club guests for weapons or conduct background checks, Politico reported in March.
The revelation about the missing visitor names is the latest example of odd record-keeping at the Secret Service. Campbell said her agency had no record of receiving the original request from the National Security Archive for records in January or its appeal a month later.
But the group shared two fax confirmation sheets with Newsweek, showing the requests had indeed been received by the Secret Service.