Trump Voter Slams Government Shutdown: 'It's Ridiculous. You're Not Getting The Wall'
Americans who voted for Donald Trump are growing frustrated with the president's ongoing partial government shutdown and his insistence on building the border wall, according to media reports and opinion polls.
"I was doing fine with him up until this government shutdown," Jeremiah Wilburn, a 45-year-old operating engineer from Michigan who voted for Trump, told The Washington Post for an article published on Monday. "It's ridiculous. You're not getting the wall built for $5 billion. And Mexico is not paying for it, we all know that, too," he said. "Meanwhile, it's starting to turn people like me away."
Wilburn told the Post that he is concerned about the shutdown's impact on the economy, as well as for his brother, who works as a Transportation Security Administration agent. TSA and Customs and Border Protection (CBP) staff are among the approximately 800,000 government employees who have been either working without pay since before Christmas, or temporarily furloughed as the government remains unfunded.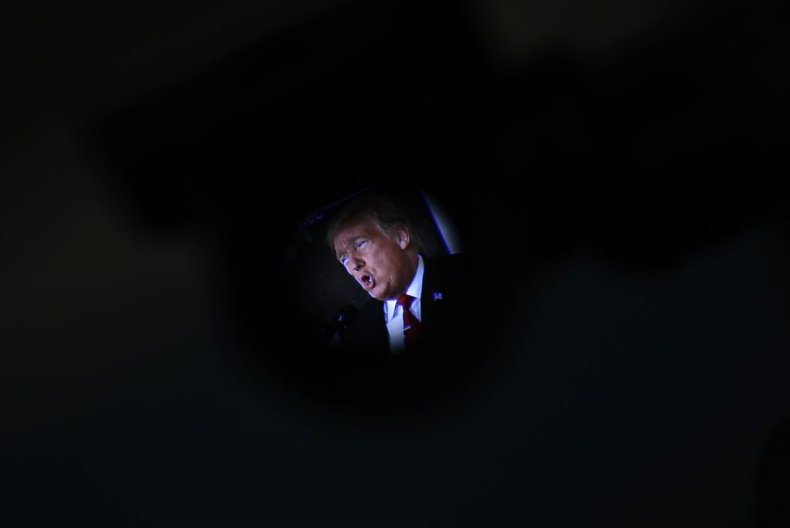 "You can't expect people to come to work without getting paid," Wilburn told the newspaper. "If I were them, I certainly wouldn't come to work."
Erica McQueen, a 38-year-old from Michigan who voted for Trump, also raised concerns about the president's shutdown to the newspaper. "The wall is getting out of hand," she said. "It's too much. It's ridiculous. I'm sick of seeing it, I'm sick of hearing about it."
The reactions from the Trump voters match with recent polls that have shown the majority of Americans blame the president for the ongoing shutdown. Additionally, 63 percent have said they support a Democratic plan to reopen the government. Approval from Trump's core supporters also appears to be waning, with the president losing 13 percentage points among white evangelicals between December and January, according to an NPR poll. He also saw a 6 percent dip among noncollege-educated white men.
As of Tuesday, the government has been partially shut down for more than 31 days. The shutdown became the longest in history after it passed the 21-day mark a week and a half ago. Washington remains at a stalemate, as Trump continues to refuse to sign a budget that doesn't include $5.7 billion in funding for a border wall. Democrats and many analysts have deemed the proposal ineffective and exorbitantly costly, while the president has insisted that there is a crisis on the southern border with Mexico.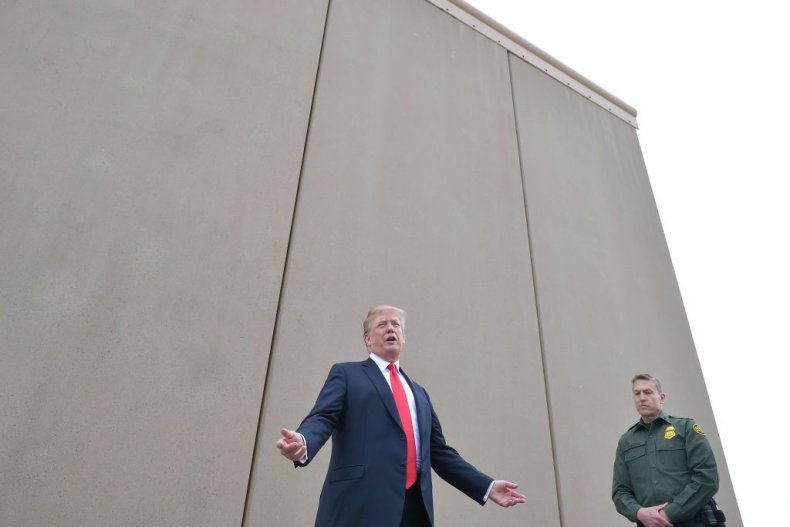 Meanwhile, the economic shutdown is estimated to be causing twice as much economic damage as the White House initially projected. According to NPR, the president's own economists admitted that the shutdown subtracts 0.1 percent from economic growth every week, as opposed to every two weeks as initially believed. Outside analysts are predicting even worse outcomes.
Meanwhile, federal government employees and their families directly affected by the shutdown have been forced to turn to food banks and food pantries.
"I think, there's just a little bit of shock and surprise that they're in these circumstances," Radha Muthiah, CEO of Capital Area Food Bank, which saw more 2,400 people show to pop up food banks for impacted federal employees in one weekend, told CNN.