Trump Voters Want Him in the White House Even If Russia Collusion Is Proved, Poll Shows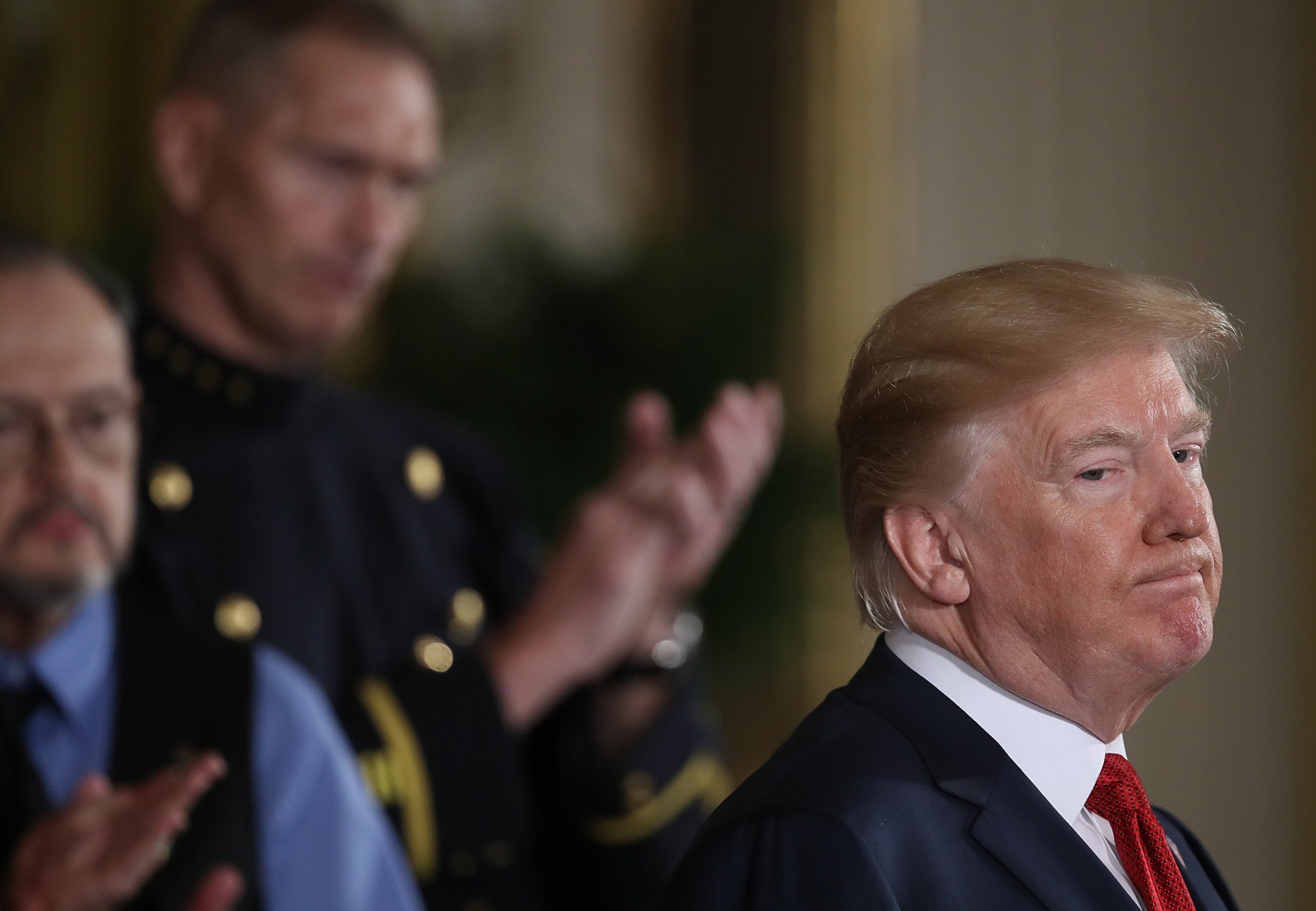 Supporters of President Donald Trump don't seem to care whether his campaign team colluded with Russia during the presidential election: A new poll says a majority of them would want Trump in the White House even if collusion is proved.
A survey from Public Policy Polling released on Tuesday shows Trump's base is firmly backing him as the probe into Russia's interference in the U.S. election gains momentum.
Most of his supporters (75 percent) believe the Russia collusion story is just "fake news," and a larger majority (79 percent) believe the president should remain in office even if it is discovered there was collusion between members of his campaign team and Russia during the election. Just 11 percent of supporters believe the president should step down under those circumstances.
Seven percent of respondents to the poll of 572 registered voters, conducted October 27-29, believe that members of Trump's team did work with Russia to help Trump win the election, and 83 percent do not believe that to be the case.
However, despite his base lining up behind him, the poll found the president's popularity is suffering, with 49 percent of voters backing impeaching the president, Trump's approval rating at 38 percent and voters wishing Barack Obama was still in charge by a 54 percent to 40 percent margin.
"Basically everything we poll on a monthly basis is at a record low point for Trump right now," said Dean Debnam, president of Public Policy Polling.
"His approval rating, the number of voters who want to impeach him, his position against Democrats for 2020, and his hold over the Republican Party have never been weaker than we found in this month's national survey," he added.
As the poll closed, the first indictments were issued in Special Counsel Robert Mueller's Russia probe, with 12 charges handed to former Trump Campaign Manager Paul Manafort and a business associate, Richard Gates, who joined the Trump campaign when Manafort did.
Although Trump is not named in the indictment, Mueller and his team may be using it to gain leverage on Manafort and Gates in hopes of flipping them to get information on someone much higher in the campaign or administration.
Trump Voters Want Him in the White House Even If Russia Collusion Is Proved, Poll Shows | U.S.