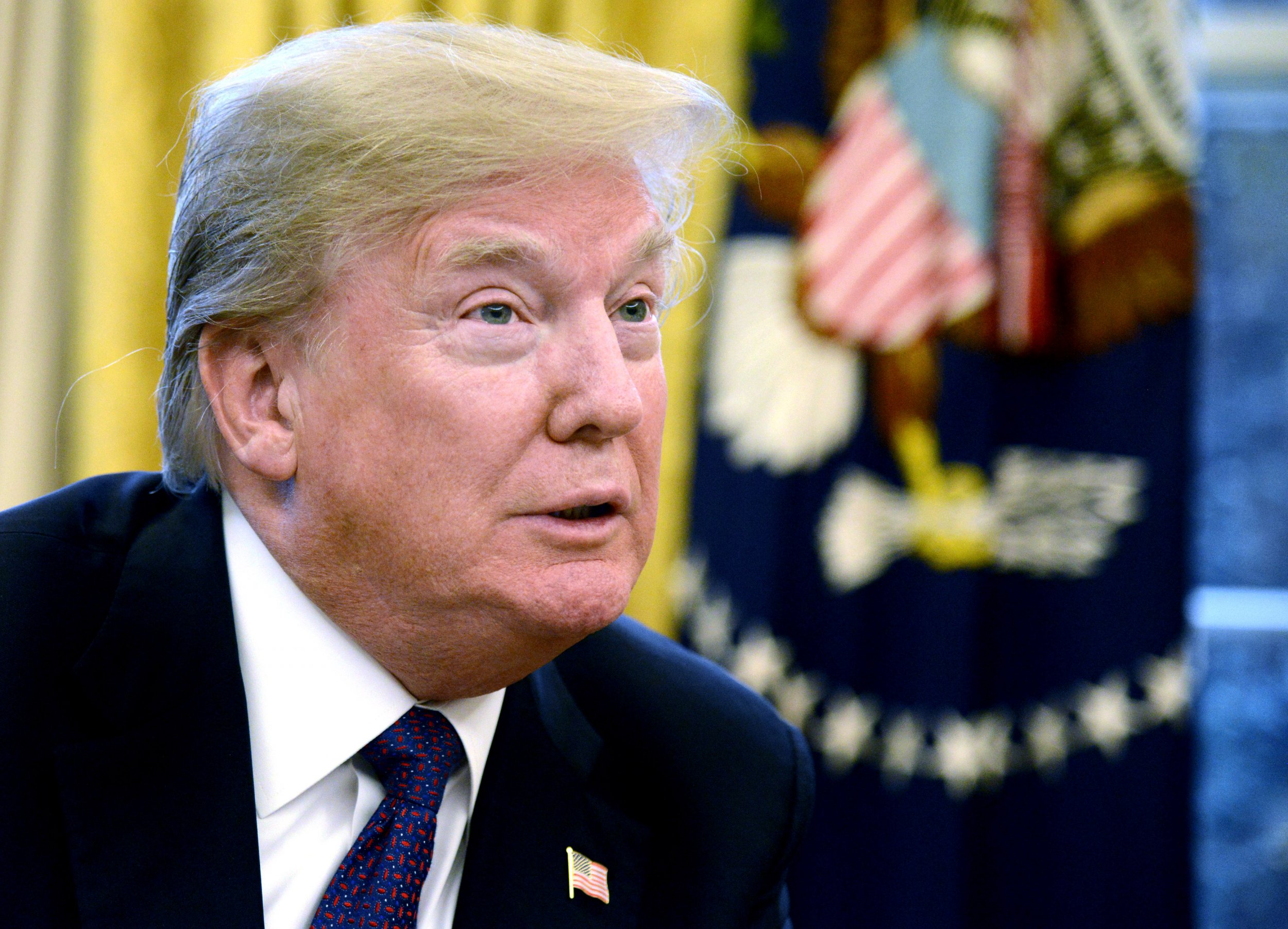 President Donald Trump has warned Democrats there will be no agreement to help so-called Dreamers unless they agree to support the U.S. leader's plans to build a wall along the country's border with Mexico.
Referring to the Senate Minority Leader as "Cryin' Chuck Schumer," the president lashed out after Schumer announced he had withdrawn an offer related to funding for a border wall on Tuesday evening.
"Cryin' Chuck Schumer fully understands, especially after his humiliating defeat, that if there is no Wall, there is no DACA," Trump wrote in a tweet Tuesday night. "We must have safety and security, together with a strong military, for our great people!" he added.
Democrats had fought to strike a deal protecting Dreamers, undocumented immigrants brought to the U.S. illegally as children, from deportation after Trump ended the Deferred Action for Childhood Arrivals (DACA) program back in September.
In a bid to force a DACA fix, Democrats refused to support a funding bill that would keep government operations running, resulting in a three-day federal shutdown that ended on Monday night after Senate Majority Leader Mitch McConnell (R-Ky.) promised that immigration legislation would be addressed in early February.
Schumer, who had led Democrats in fighting for a DACA fix, said he had discussed funding for a border wall at the White House on Friday as part of a potential deal.
The senate minority leader said during a speech on the Senate floor Friday that he had reluctantly put the border wall on the table "in exchange for strong DACA protections."
Read more: No, Mexico won't pay for the border wall, Trump Chief of Staff says
On Tuesday, however, Schumer told reporters he had withdrawn the offer, saying: "We're going to have to start on a new basis and the wall offer is off the table," according to Reuters.
Since his 2016 election campaign, Trump has vowed to build a wall along the southwestern border of the United States to stop illegal immigrants from Mexico from entering the country.
He has also repeatedly stated Mexico will pay for the wall, an assertion that the country has vehemently rejected.