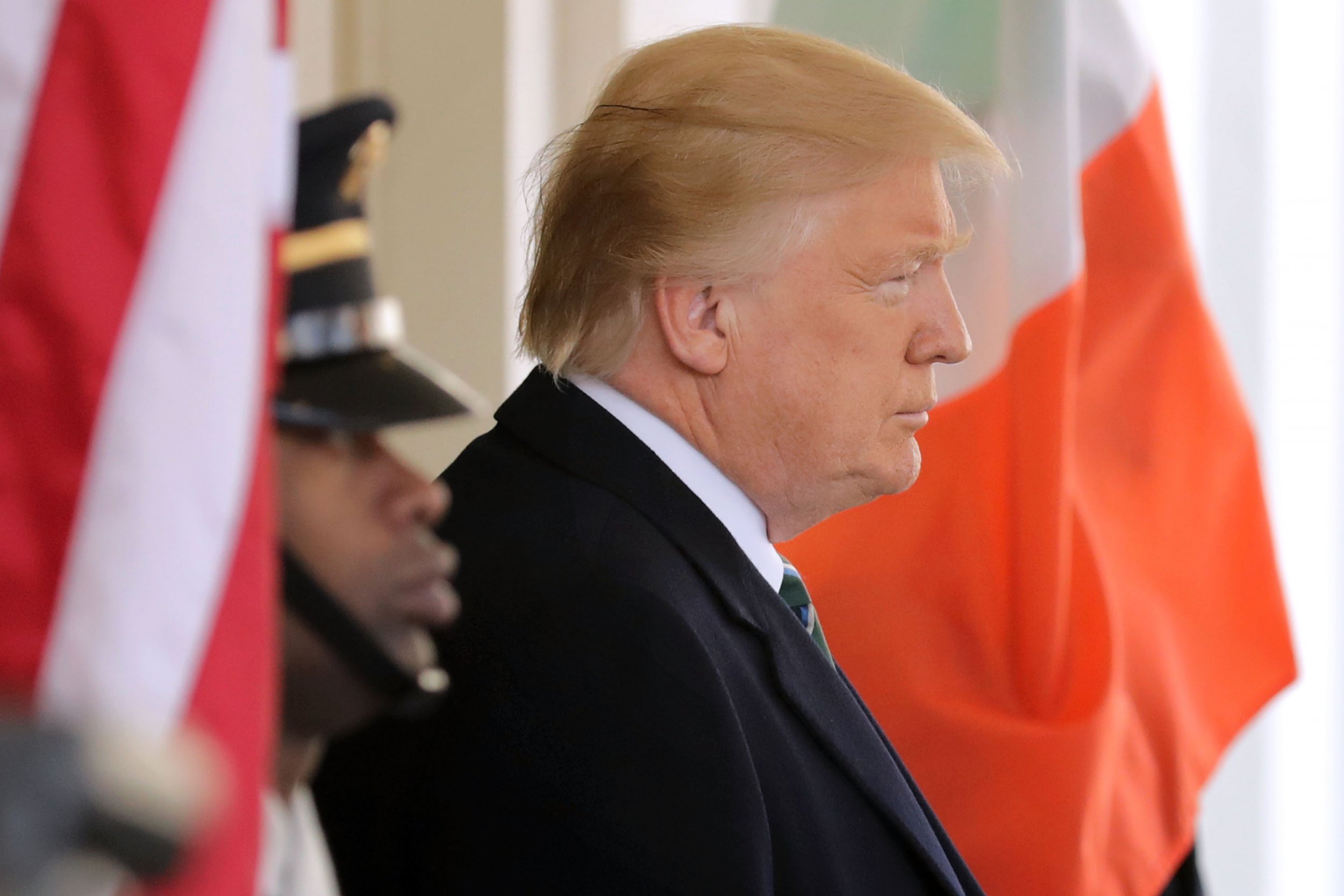 Donald Trump wants Mexico to pay for a wall, but his lawyer wants to get the president off the hook for a $17,000 debt he owes on another one.
Trump attorney Patrick Whyms went to a court in County Clare, Ireland, Tuesday to fight a judgment won by an engineer named John Lennon over a proposed barrier near Trump's International Golf Links and Hotel in Doonbeg—a proposal that was later withdrawn.
Lennon says the tycoon president has ignored a 2016 court order to square the debt, which is 14,095 euros. But Whyms requested the judgment be set aside because "there are complex issues" involved, TheJournal.ie reported.
Judge Patrick Durcan postponed the hearing until December.
The facts in the case are not in dispute. After Trump bought the Irish resort in 2014, his team asked the local government for permission to construct a roughly 2-mile, 15-foot-tall rock wall to protect the resort from erosion and storms. The project immediately caused alarm among environmental activists like Tony Lowes, who told The Irish Times it would "destroy the sand dune habitat, restrict public access, negatively impact the quality of the surfing waves and ultimately result in beach loss" in the small coastal town.
Others took up the cause of the rare narrow-mouthed whorl snails, which live in the dunes and would be adversely affected by the barrier.
Lennon was one of the critics. Last summer, he handwrote a several-page letter laying out his reasons for opposing the wall. And when the City Council told Trump it needed more information on the logistics, Trump's company TIGL Ireland Enterprises withdrew the application rather than respond.
Lennon felt cheated.
"He deprived the county council of the opportunity to determine an issue of what is of public importance. You're free to issue legal proceedings and to withdraw them, but if you do you're caught for costs," Lennon told Red FM.
At some point, a court issued the judgment against Trump, which still stands, Durcan said.
"Obviously, the order has been made by the court, but it is open to the respondent [Trump] as in this case to make an application pursuant to court rules and the court has to deal with it," he said.
Trump divested himself from the company before his inauguration, although his family still leads it.