Will Donald Trump Face Legal Challenges if He Declares a National Emergency Over the Border Wall?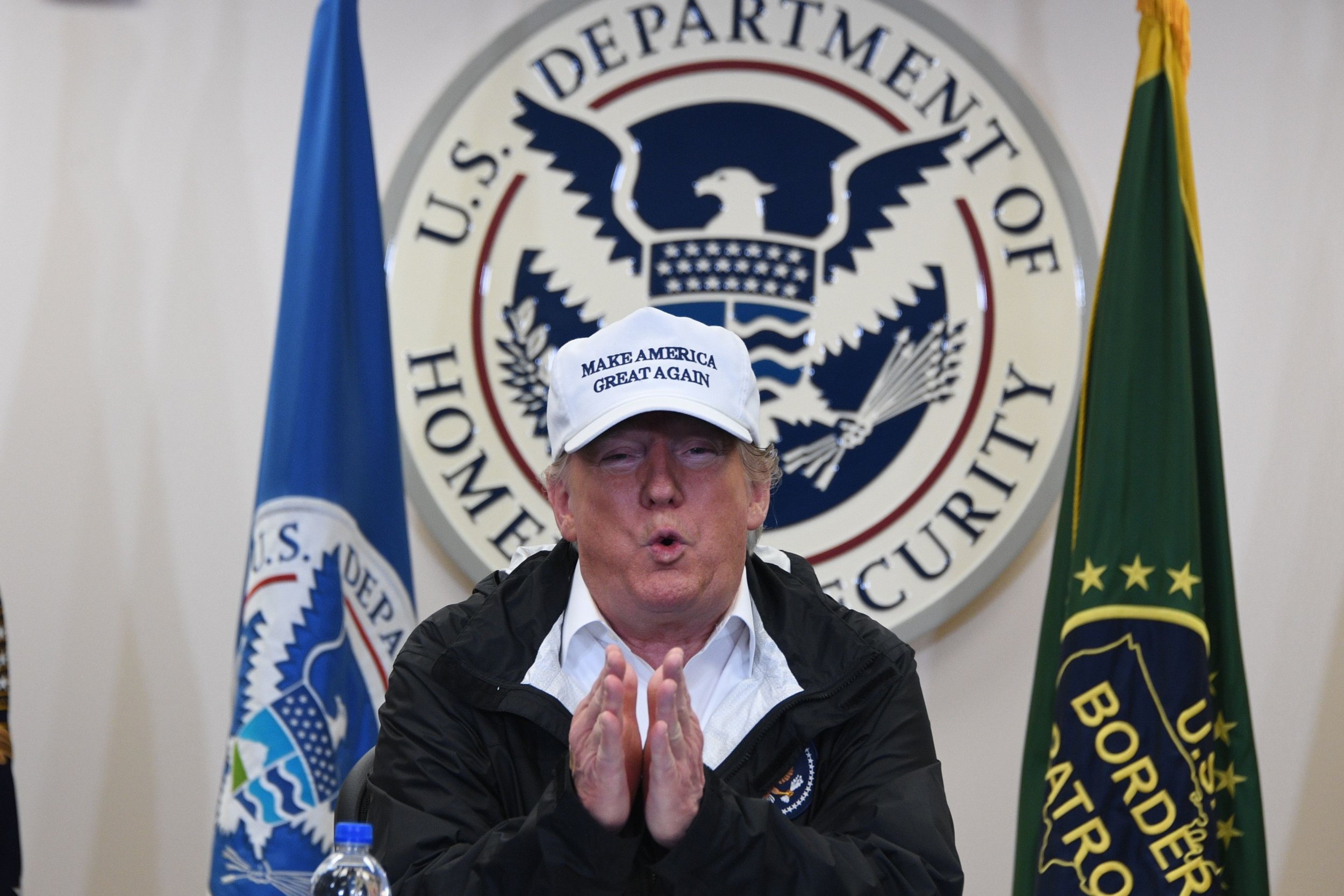 If President Donald Trump declares a national emergency over the border wall issue, he will likely end up in court. His own ally, Vice President Mike Pence, admitted as much at a recent press briefing.
Trump wants Congress to approve funding for his southern border wall to the tune of $5.7 billion. A wall, he argues, is essential for border security.
Read more: Trump is winning the shutdown standoff with Democrats, MSNBC contributor says
While House Democrats, who hold a majority, are willing to spend more on border security in general, they refuse to approve a budget that includes any money for the wall, which they argue is costly, ineffective, and responding to a security crisis that does not exist.
Neither side is willing to give in, which has caused the federal government to shut down, leaving 800,000 of its employees unpaid. The president said he is seriously considering bypassing Congress altogether by using his national emergency powers to get the funding he wants.
According to The Brennan Center for Justice at NYU School of Law, the president has 136 statutory powers available to them once they declare a national emergency.
Quite what entails a national emergency, however, is not defined by the act that gives him the power to declare one, The National Emergencies Act 1976. This leaves it open to interpretation by presidential discretion, but also highly susceptible to be contested by opponents.
Herein lies the problem. If the president declares a national emergency, he opens himself up to legal challenge by those who suffer negative consequences as a result, who would dispute the foundations on which he took the decision.
For example, building his wall will require the seizure by the government of privately-owned land along the border. Those landowners are a potential source of a legal challenge to any declared national emergency.
The president argues that there is an urgent "humanitarian and security crisis" at the border to do with criminals and terrorists who exploit the weaknesses of entry points where there is no wall or fencing. But there is little evidence that the issues at the border have intensified to such a degree that there is a genuine crisis to be solved by a wall.
Read more: Twitter roasts Nancy Pelosi and Chuck Schumer over their Trump response
Customs and Border Protection seized only a "small percentage of all heroin" at the border between formal points of entry, according to the Drug Enforcement Administration's 2018 National Drug Threat Assessment. That means the vast majority of heroin came in through legal entry points at the border.
Moreover, just six immigrants picked up by U.S. Customs and Border Protection at the U.S.-Mexico border between October 1, 2017, and March 31, 2018, were non-citizens on the government's terror watch list, reported NBC News, which obtained the figures.
In total, 41 people on the list were detained at the border, 35 of them either American citizens or permanent residents. By comparison, 91 people on the terror list were picked up in the same period at the northern border with Canada. Of those, 41 were neither citizens nor residents.
"How does a court react to something they know is false?" Harry Litman, a former U.S. attorney who teaches law at the at the University of California in San Diego and Los Angeles, told The Hill.
"The interesting legal question will be: Are they going to second guess Trump the man, given his record of falsehoods, or do they decline to second guess him in the interest of honest presidents to come, presidents of the future you will want to defer to?"
Among the national emergency powers are two identified by The Brennan Center which could be of use to Trump in securing the fund to build his wall.
One allows him to "undertake military construction projects…that are necessary to support such use of the armed forces," but it is not clear that a border wall fulfills the latter requirement for the power to be applied lawfully.
The other power allows him to "terminate or defer any Army civil works project and apply the resources, including funds, personnel, and equipment, of the Army's civil works program to authorized civil works, military construction, and civil defense projects that are essential to the national defense, without regard to any other provision of law."
Should Trump decide that the only way he will secure funding for the wall is to use his national emergency powers, "there would be lawsuits immediately," Elizabeth Goitein, co-director the Brennan Center's Liberty and National Security Program, told Vice.
"If he declares a national emergency, it's my hope that the courts, and or Congress, will stop him quickly… Even just the act of doing it is really an assault on our constitutional, democratic system. I truly hope he doesn't do it."