Trump Only Wants Refugees Who Can 'Successfully Assimilate' and 'Contribute' to the U.S.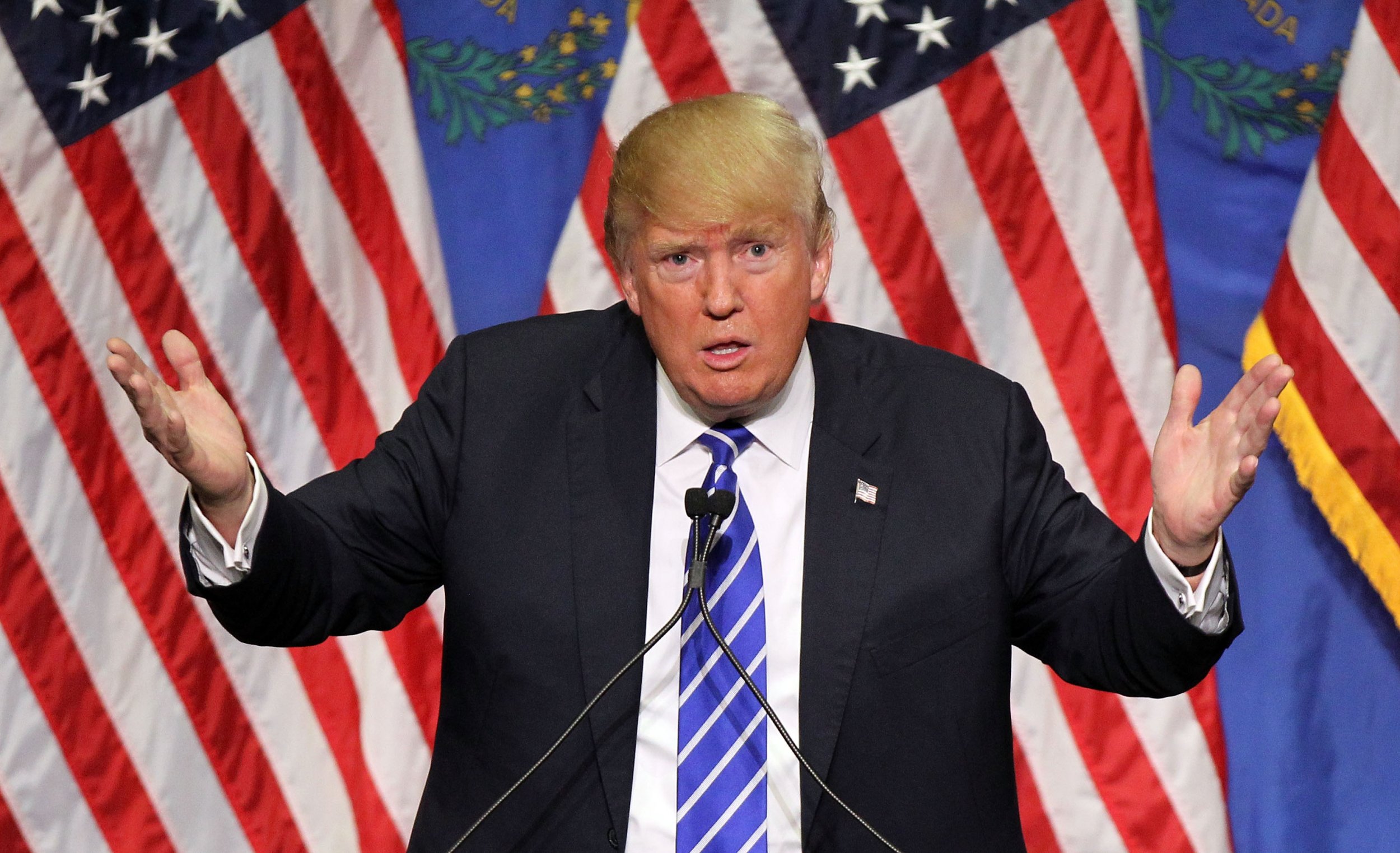 President Donald Trump wants to prioritize refugees to favor those with a higher chance for "successful assimilation" into American culture above those who merely have a humanitarian need to move to the United States.
The Trump Administration's proposal, which was leaked to VICE News, adds another hurdle for refugees, who previously could attain that status if they feared persecution for religion, race, nationality or political opinion.
"Of course we want to help refugees assimilate when they are here, but that's different from having to demonstrate that on your application," the anonymous Hill staffer who leaked the report told VICE News. "This is a significant change."
The "certain criteria" for "successful assimilation" are not outlined by the administration, but the report cites data from the Annual Survey of Refugees that indicates self-sufficiency translates to "noticeable gains in English language proficiency and workforce participation, and decreased reliance on public benefits."
The United States provides cultural orientation programs that help refugees learn English or assimilate into American culture once individuals arrive, but creating criteria for knowing the English language or a particular skill is a departure from the idea that refugees—who forced to flee their country due to persecution or violence—must learn a culture and prove assimilation before resources are provided.
The administration does not reveal which countries are more likely to send refugees that could meet the new "assimilation" criteria. And 70-page proposal says the U.S. government will use "additional methods," including "social media checks" to screen refugees before accepting them.
The change in approach to refugee status has long been an unapologetic priority of the Trump administration.
In August, senior White House adviser Stephen Miller championed the president's support for a bill to favor immigrants based on their education, English-language ability and employment offers. Miller got into an argument with CNN's Jim Acosta, who said the proposal was un-American. As evidence, Acosta quoted the famous Emma Lazarus poem on the base of our national symbol, the Statue of Liberty, which offers succor to the tired, the poor and even the "huddled masses yearning to breathe free."
Miller responded that the poem was added later and said, "It's a requirement that to be naturalized, you have to speak English. So the notion that speaking English wouldn't be a part of immigration systems would be, actually, very ahistorical."
The latest Trump proposal needs approval from Congress, which is unlikely, given the underwhelming number of co-sponsors for the legislation and a climate of hostility from Congress towards the administration's larger immigration goals.
Indeed, when the Trump administration proposed Wednesday to cap admissions of refugees at 45,000 in 2018, Republican lawmakers criticized the administration for insufficiently consulting with Congress before deciding on the cap, reported Politico.
And Senators Chuck Grassley (R-Iowa) and Dianne Feinstein (D-Calif.) slammed Trump for making them "read in the press" about the cap.
In July, the U.S. Citizenship and Immigration Services changed its immigration grant program from an "Integration" program to an "Assimilation" program, Newsweek reported.
USCIS told Newsweek the name change reflected a "renewed emphasis" on encouraging new immigrants to join the "national family" through shared political principles, a sense of community and common identity as Americans. The grant added a new requirement that organizations must promote English language assimilation programs.