Trump Warned 'Don't Do It' Over Mueller Interview By Conservative Rush Limbaugh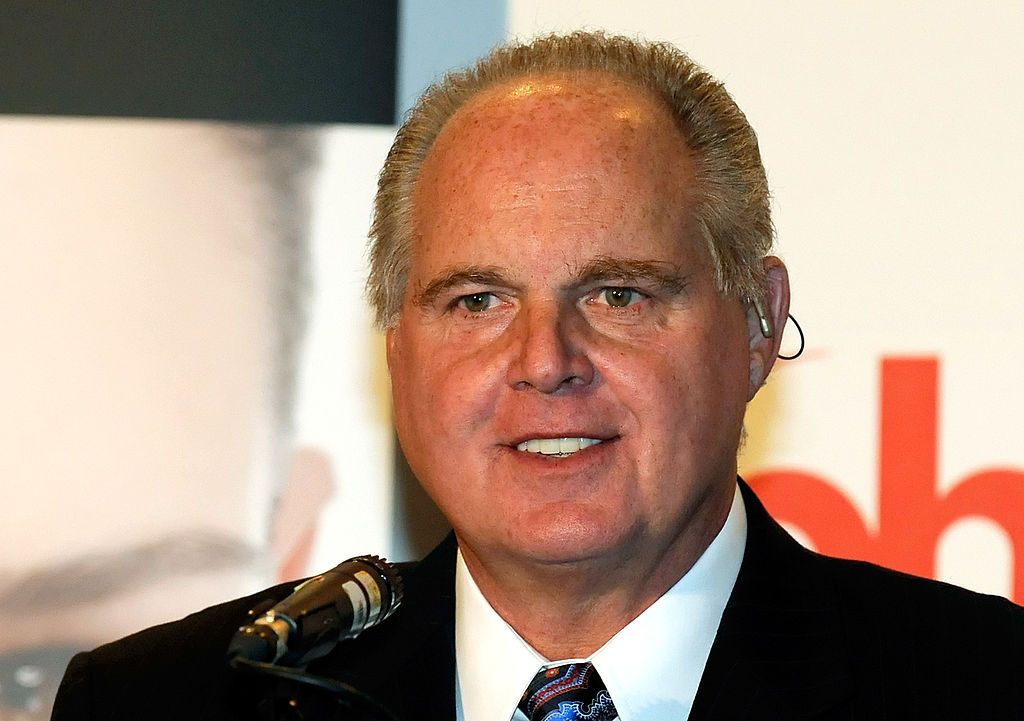 Conservative radio talk show host Rush Limbaugh warned President Donald Trump against talking to the head of the special counsel investigation probing whether the president's 2016 election campaign aided Russia's election interference.
On Wednesday Trump told reporters at the White House he is "looking forward" to speaking with special counsel Robert Mueller, adding the interview between the two could happen as soon as in "two or three weeks."
Yet Limbaugh warned the president about speaking with Mueller on The Rush Limbaugh Show.
"There are conflicting opinions on whether or not Trump has to talk to Mueller, whether he should. He shouldn't. If you ask me, don't do it," said Limbaugh, who has supported Trump since the presidential primary.
Limbaugh was among a few Republicans early this week who entertained accusations there is a "secret society" inside the FBI trying to bring down the president. In his warning to Trump about Mueller, Limbaugh appeared skeptical about the very premise of the president speaking to investigators.
"I don't care what format, I don't care what circumstance, just don't do it. There's nothing to gain. Especially if they're off the collusion business, there's nothing to gain by talking to Mueller," he said.
Read more: What will Mueller ask Trump? The special counsel has given the White House topics for their interview
Lawyers who are counseling Trump on the Russia investigation are currently negotiating the terms of the president's interview with Mueller, who sources told CNN on Wednesday is seeking to speak with him in person.
One source described that a list of topics for the interview sent to Trump's lawyers appears to focus on questions of whether the president obstructed justice when he fired former FBI Director James Comey last May. At the time Comey was leading the agency's Russia probe which became the special counsel investigation.
Limbaugh indicated that if this is the focus of the interview, rather than whether the Trump campaign colluded with Russia, that no good can come of it.
"It seems to me that this is a process crime/perjury trap, and if I were Trump's lawyers, I wouldn't let him get anywhere near this!" Limbaugh wrote in a Facebook post.
If Trump is not entirely truthful in his responses to Mueller's questions, Limbaugh pointed out, it could be used against him since knowingly making false statements to the FBI and federal law enforcement officials during voluntary interviews is considered a criminal offense, whether or not the subject is under oath.