What Will Mueller Ask Trump? The Special Counsel Has Given The White House Topics For Their Interview
President Donald Trump says he is "looking forward to" his interview with special counsel Robert Mueller, who the president has previously accused of leading an investigation that amounts to a political "witch hunt."
Mueller, who is investigating Russian interference in the 2016 election and whether the Trump campaign aided Moscow, has sought an interview with the president. But it wasn't clear until Wednesday whether he would get it.
The president's lawyers have been given a list of topics Mueller intends to ask the president about and are seeking an in-person sit-down interview, sources familiar with the negotiations about the interview told CNN.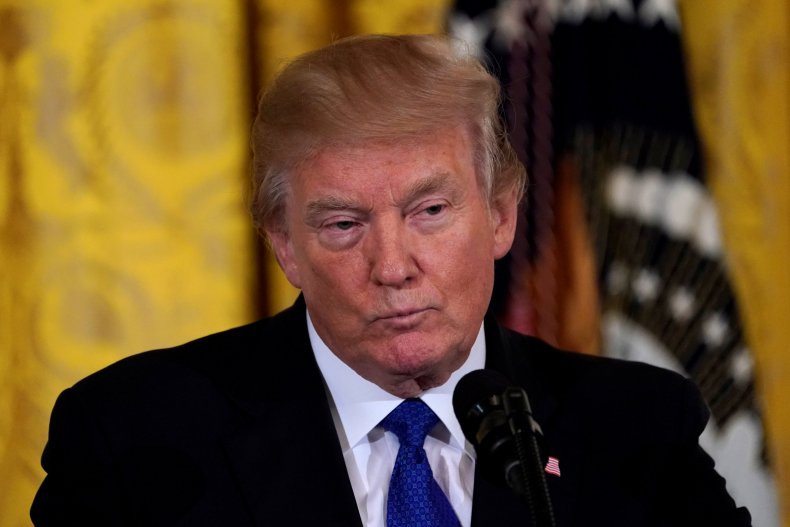 "I'm looking forward to it, actually," Trump said to reporters at the White House late Wednesday, indicating it may happen in "about two or three weeks."
"You know, again, I have to say, subject to my lawyers and all of that," he followed up.
Trump told reporters that he would do the interview "under oath" Wednesday and attacked Hillary Clinton for not being under oath during questioning by the FBI during an investigation into her handling of classified information on her personal email server.
Voluntary interviews, like the one Clinton gave and Trump is proposing, are not customarily carried out under oath because making false statements to FBI is a criminal offense irrespective of an oath being taken or not. Earlier this month Trump said it would be "unlikely" he would be interviewed by the special counsel because there was "no collusion" between his campaign and the Kremlin.
The list of topics for the upcoming interview was described to CNN as focussing on whether Trump obstructed justice. One source said Mueller intends to ask about events described by former FBI Director James Comey in Senate testimony last June. Comey testified Trump asked him to drop an investigation into fired National Security Adviser Michael Flynn that was part of the FBI's Russia probe.
Read more: Who has Mueller interviewed for Russia probe? Sessions latest and first cabinet member in Trump investigation
Investigators also intend to ask about Trump's contacts with his senior intelligence officials about the Russia investigation. Multiple reports over the past year have indicated Trump asked officials to state publicly that there is no evidence his campaign colluded with Russia.
Mueller has reportedly been asking top intelligence officials about their interactions with the president. The special counsel has also reportedly interviewed Comey about interaction with the president where he suggested he was pressured to drop part of the FBI's Russia investigation.