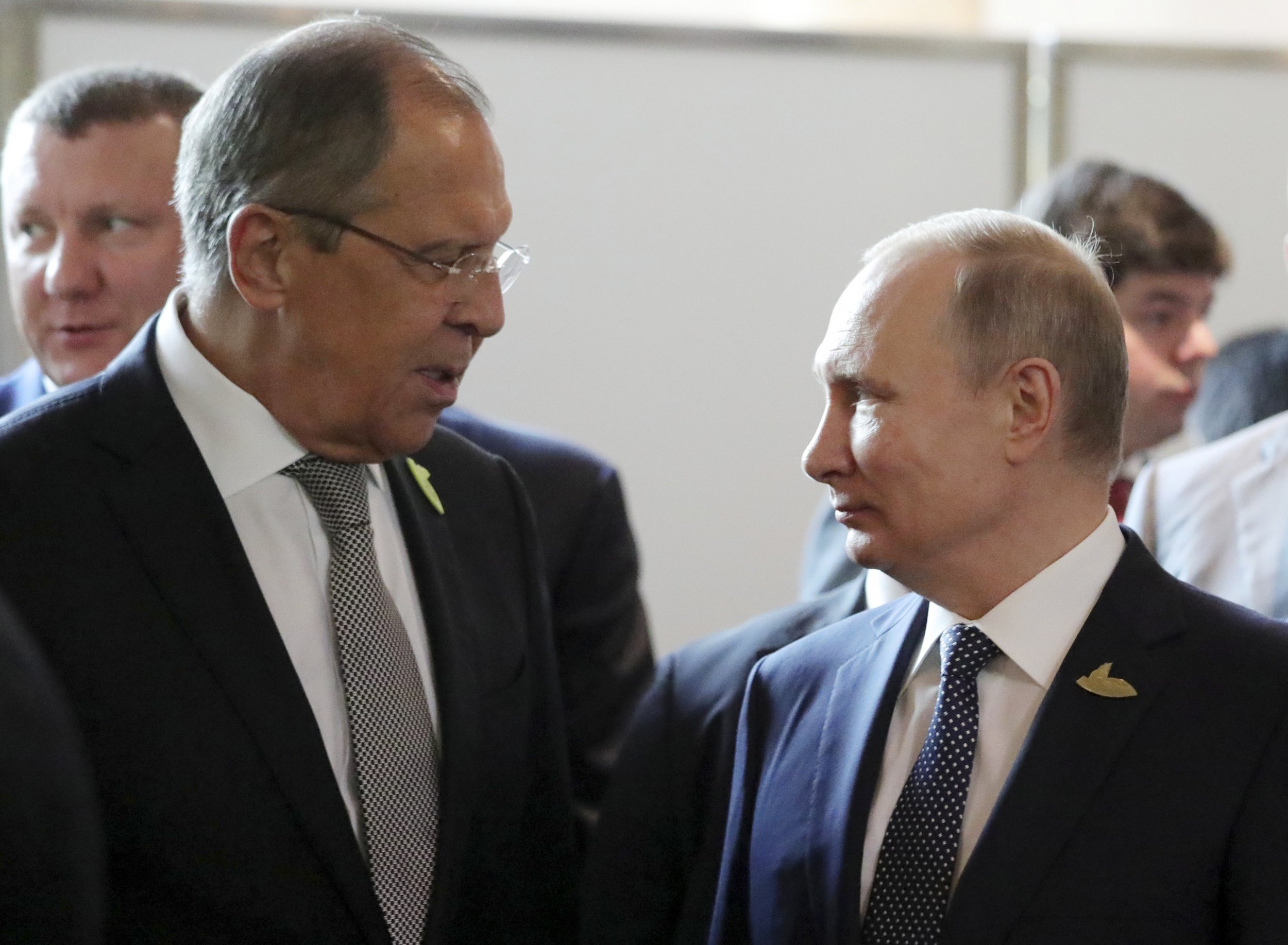 U.S. Senators have warned President Donald Trump not to restore Russian access to luxury diplomatic properties in his first meeting with his Russian counterpart Vladimir Putin, fearing it would send a message of weakness to the Kremlin.
Two Russian diplomatic compounds in New York and Maryland are currently under sanctions introduced by Trump's predecessor, Barack Obama, in response to Russia's alleged interference in the 2016 U.S. Presidential Election.
"The return of these two facilities to Russia while the Kremlin refuses to address its influence campaign against the United States would embolden President Vladimir Putin," senators argued In a copy of the letter, tweeted by one of its signatories, Jeanne Shaheen.
Read More: Before Trump meets Putin, Poland and U.S. agree missile deal for "hot war" with Russia
Shaheen, a member of the Democratic Party and senators from Trump's Republican Party, Johnny Isakson and Marco Rubio urged the president not to "invite a dangerous escalation in the Kremlin's destabilizing actions against democracies worldwide."
The three spoke on behalf of both chambers of Congress, underscoring that "there is a broad consensus...against rewarding the Kremlin for its bad behavior."
The request comes ahead of Trump's meeting with Putin, which is the subject of much speculation: Different government sources, speaking to the Associated Press and the Guardian on the condition of anonymity, claim Trump has consistently favored holding a big meeting with the Russian leader and is investigating what concessions he can offer Putin in a hypothetical deal.
Trump's sympathies and his team's alleged links to Russia are part of a wider scandal surrounding his administration. While the U.S. intelligence community has concluded Russian hackers were responsible for the hacking of his opposition, Trump's campaign team are also alleged to have had improper contacts with Russian authorities.
His first pick for National Security Adviser Mike Flynn lost his job in record time after admitting he misled the administration about his contacts with Russia's ambassador. Trump's Secretary General Jeff Sessions then fanned the flames by recusing himself from the investigation.