Trump Tells Trading Partners: If You Do Business With Iran, You Can't Do Business With the United States
President Donald Trump has warned other countries not to do business with Iran, hours after reimposed sanctions on the Islamic Republic came into force.
The U.S. sanctions came into effect on Tuesday morning and include restrictions on trade in aluminum, gold, steel and coal. There will also be limits on transactions in Iran's currency (the rial), Iranian sovereign debt and its automotive sector.
In a tweet sent at 5.31 a.m. ET, Trump issued the warning to trading partners, saying: "These are the most biting sanctions ever imposed, and in November they ratchet up to yet another level.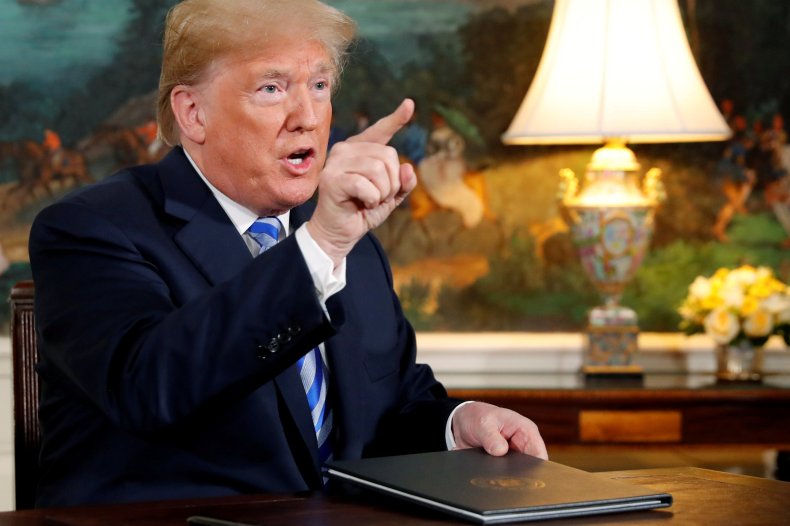 "Anyone doing business with Iran will NOT be doing business with the United States. I am asking for WORLD PEACE, nothing less!" he wrote.
The statement of intent came hours after his Iranian counterpart, President Hassan Rouhani, described the reinstatement of sanctions as "psychological warfare" whose aim was to "sow division among Iranians."
Rouhani stated on Monday he would be willing to talk to Trump, according to CNN: "I don't have preconditions. If the US government is willing, let's start right now. If there is sincerity, Iran has always welcomed dialogue and negotiations."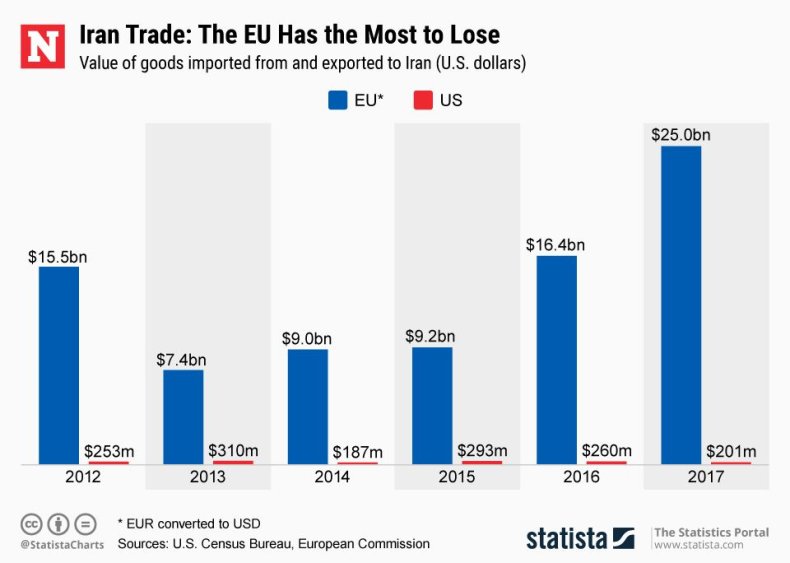 The U.S. withdrawal from the nuclear deal, known as the Joint Comprehensive Plan of Action (JCPA), in which sanctions relief was exchanged for Iran limiting its nuclear plans, has been criticized by the European Union.
The EU is a far bigger trading partner with Iran than the U.S. It traded $25 billion worth of goods in 2017, over 100 times more than with the U.S, according to figures from statista.com.
European companies need to get authorization from the European Commission to pull out of business deals with Iran, otherwise they may be sued by EU member states.
The EU issued a joint statement on Monday that it was "determined to protect European economic operators engaged in legitimate business with Iran."
"This is why the European Union's updated blocking statute enters into force on 7 August to protect EU companies doing legitimate business with Iran from the impact of US extra-territorial sanctions," the statement said.
Trump has described the JCPA deal as "one-sided," "disastrous" and the "worst I've ever seen."