Trump's White House Creates Liars, Congresswoman Says After Gold Star Widow Controversy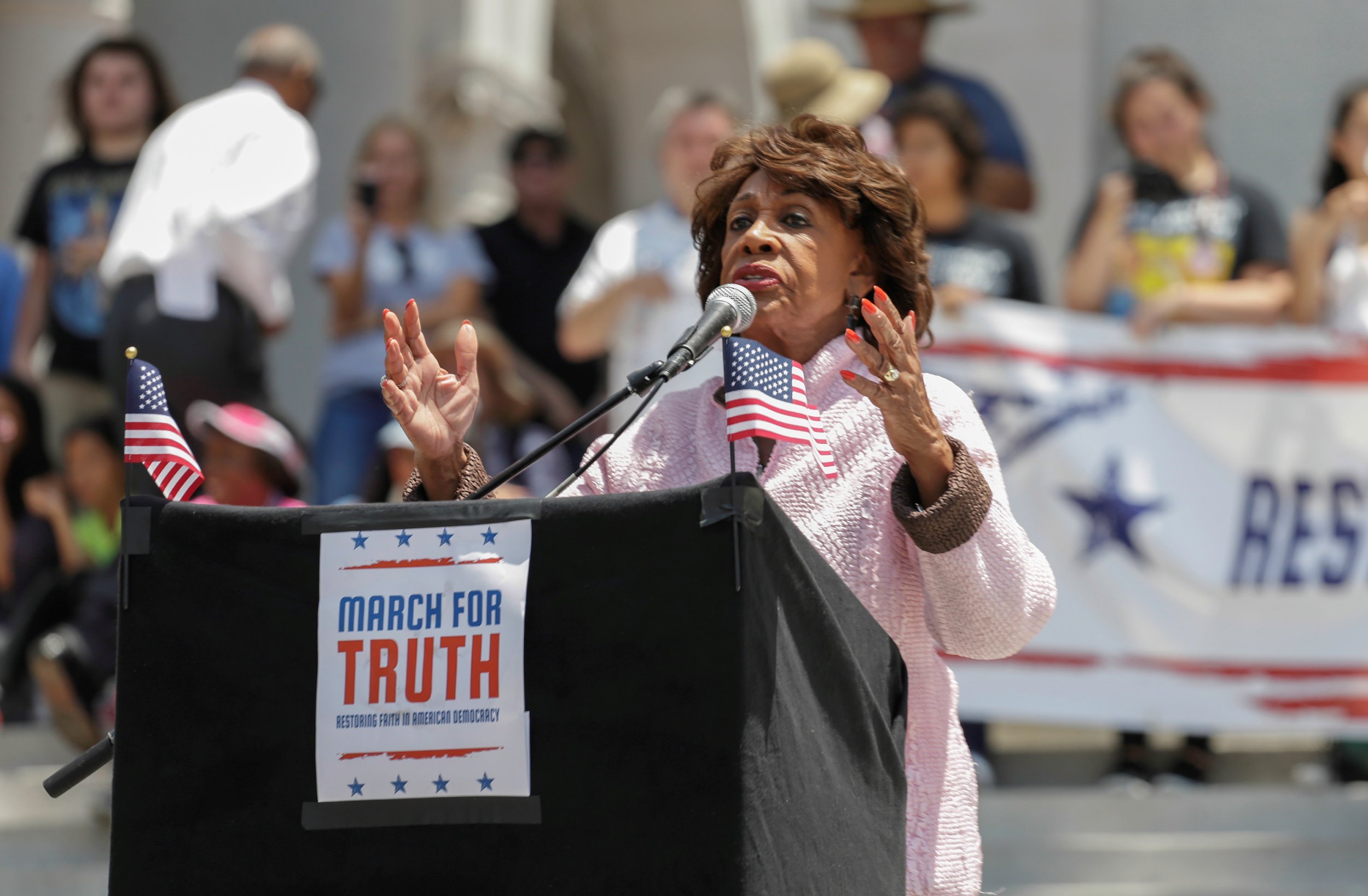 Congresswoman Maxine Waters slammed President Donald Trump and members of his administration in a series of tweets on Saturday, asking why the administration "transforms everyone into liars."
"What is it about the Trump White House that transforms everyone into liars?" Waters said. "Even the most honorable people are not immune to being overtaken by the filth wreaking from the Trump White House day after day."
Waters also said Chief of Staff John Kelly was "tainted by Trump" and demanded that he should offer Representative Frederica Wilson an apology.
"Gen. Kelly has been tainted by Trump lying in the face of facts. Hasn't he seen the same video of Rep. Wilson that everyone else has seen?" said Waters.
Waters comments came after Trump called Wilson "wacky," tweeting early Saturday morning that Wilson is "killing the Democratic party."
"Trump has no business calling anyone 'wacky' when his own Sec. of State is ashamed of him and thinks he's a moron," Waters continued.
The week-long feud with Wilson and the White House has continued after Wilson called out Trump for the phone call he had with the widow of Sgt. La David Johnson, which she heard while in a car with the Johnson family. Wilson said Trump told the widow her husband "knew what he signed up for."
The family members in the car confirmed Wilson's description of the call, and the mother of the slain soldier said the president disrespected the family.
Kelly defended the way Trump handled the phone call to the Johnsons and other families during a press briefing at the White House Thursday. Kelly called Wilson an "empty barrel" and ripped into her for how she conducted herself at an event to secure funding for an FBI facility in 2015.
It was later learned that Kelly had misinterpreted the speech after a video was released by the Florida Sun Sentinel on Friday. In the video, Wilson said at the event that the FBI had approached her about naming the facility and finalized the naming of the building with then-House Speaker John Boehner. She said Obama approved the legislation, but did not speak about talking with Obama about the facility as Kelly originally contended.
The White House defended Kelly on Friday during a White House ress conference in which press secretary Sarah Huckabee Sanders said it was "highly inappropriate" to debate Kelly, a retired four-star Marine general.