Donald Trump's WHO Letter About China Explained: An Annotated Timeline
President Donald Trump wrote this week a letter to the World Health Organization (WHO) chief Dr. Tedros Adhanom Ghebreyesus criticizing the U.N. agency and his leadership during the coronavirus pandemic, specifically its work with China, where the outbreak first emerged.
The letter laid out the Trump administration's case against the WHO for how it handled the pandemic and its soft stance on China, which is accused of covering up the emergence of a new coronavirus in the early days of the outbreak, allowing it to spread rapidly across the world.
Trump has increased his criticism of the WHO in recent weeks as he came under attack for his own government's response to the coronavirus emergency. Now, he has suspended U.S. funding of the WHO "pending an investigation" by his administration of the agency's response to COVID-19, the disease caused by the new strain of coronavirus.
To date, more than 4.9 million confirmed COVID-19 cases have been reported worldwide, according to a tracker compiled at Johns Hopkins University, resulting in over 323,653 deaths. At 1,528,661 confirmed cases and nearly 92,000 deaths, the U.S. is currently the global epicenter of the pandemic.
Here, Newsweek presents Trump's letter to the WHO in full, along with annotations to add context, facts, counterclaims, and other relevant information.
Dear Dr. Tedros:
On April 14, 2020, I suspended United States contributions to the World Health Organization pending an investigation by my Administration of the organization's failed response to the COVID-19 outbreak. This review has confirmed many of the serious concerns I raised last month and identified others that the World Health Organization should have addressed, especially the World Health Organization's alarming lack of independence from the People's Republic of China. Based on this review, we now know the following:
The World Health Organization consistently ignored credible reports of the virus spreading in Wuhan in early December 2019 or even earlier, including reports from the Lancet medical journal. The World Health Organization failed to independently investigate credible reports that conflicted directly with the Chinese government's official accounts, even those that came from sources within Wuhan itself.
The Lancet reports to which Trump refers do not exist, according to the medical journal's editor Richard Horton.
"The Lancet did not publish any report in early December, 2019, about a virus spreading in Wuhan," Horton wrote on Twitter. "The first reports we published were from Chinese scientists on Jan 24, 2020."
Horton followed up that the first paper describing 41 patients with COVID-19, which identified the onset of symptoms in the first Wuhan patient as December 1, was published in The Lancet on January 24.
Moreover, Trump's allegation that the WHO "failed to independently investigate credible reports that conflicted directly with the Chinese government's official accounts" elides the agency's lack of hard power and its difficult diplomatic position.
The WHO can only enter states when invited and cannot compel governments to open up to its officials. The agency also relies on these same governments for its funding, and needs the buy-in of its members to achieve anything.
Its role is essentially to share information and expertise, and to help coordinate the policy response to health issues, from localized emergencies to full-blown global health crises, such as the one we are currently experiencing.
Had the WHO publicly taken an antagonistic stance towards China, it may have received less cooperation from Beijing over COVID-19 than it did. When the bigger picture is mitigating a potential global pandemic, these utilitarian calculations about the greater good matter.
We can only see what is public. There are many discussions taking place behind closed doors where difficult issues may have been raised or addressed.
None of which is to say the WHO got it right on China. Larry Gostin, director of the WHO's Center on Global Health Law, told The New York Times the agency was too accepting of initial Chinese claims that there was little human transmission of the new virus.
"The charitable way to look at this is that WHO simply had no means to verify what was happening on the ground," Gostin said. "The less charitable way to view it is that the WHO didn't do enough to independently verify what China was saying, and took China at face value."
By no later than December 30, 2019, the World Health Organization office in Beijing knew that there was a "major public health" concern in Wuhan. Between December 26 and December 30, China's media highlighted evidence of a new virus emerging from Wuhan, based on patient data sent to multiple Chinese genomics companies. Additionally, during this period, Dr. Zhang Jixian, a doctor from Hubei Provincial Hospital of Integrated Chinese and Western Medicine, told China's health authorities that a new coronavirus was causing a novel disease that was, at the time, afflicting approximately 180 patients.
According to Xinhua, a Chinese state media outlet, Dr. Zhang Jixian first noticed unusual CT scan results on December 27 from two elderly patients who had come into her hospital the day before showing flu-like symptoms.
After they, their son, and another two patients tested negative for influenza, but displayed similar problems with their lungs in CT scans, she filed a report to the hospital. Her concerns—which stemmed from her experience with the 2003 SARS outbreak—were reportedly escalated swiftly to district authorities.
Per Xinhua, and following the emergence of similar cases in the area, the "Wuhan Municipal Health Commission on Dec. 30 sent out an urgent notification to medical institutions under its jurisdiction about an outbreak of pneumonia of unknown cause in the city."
Others were also sounding the alarm. On December 30, Li Wenliang, an ophthalmologist in Wuhan, warned medical colleagues in a private social media message about the outbreak of a new illness and urged his friends to protect themselves against infection.
According to The Lancet, Li was subsequently detained by the authorities for "spreading rumors." After his release, whistleblower Li continued to speak out as he returned to work, where the 33-year-old contracted COVID-19 from a patient, and later died.
Caixin Global, a Chinese media publication, reported that numerous lab tests of samples from Wuhan in late December suggested the existence of a new SARS-like virus.
On December 27, a genomics company had reportedly sequenced most of the virus "from fluid samples from the lung of a 65-year old deliveryman who worked at the seafood market where many of the first cases emerged." Others found similar results.
It is probable that, given the rush of activity in Wuhan around these concerning cases, and the issuance of an urgent notification to hospitals, that the WHO's Beijing office knew about these events simultaneously.
But even if it did not, on December 31 the national authorities in China reported to the local WHO office cases of pneumonia detected in Wuhan City with an "unknown cause," and made no reference to the apparent similarity with highly-infectious SARS.
The cases were linked to workers at the Huanan Seafood Market.
"Based on the preliminary information from the Chinese investigation team, no evidence of significant human-to-human transmission and no health care worker infections have been reported," said the WHO's public announcement of the Wuhan outbreak on January 5.
By the next day, Taiwanese authorities had communicated information to the World Health Organization indicating human-to-human transmission of a new virus. Yet the World Health Organization chose not to share any of this critical information with the rest of the world, probably for political reasons.
Taiwan has openly complained that the WHO has ignored its attempts since the start of the outbreak to engage with the agency and share important information about its successful fight against COVID-19.
The Taiwanese Centers for Disease Control (CDC) emailed the WHO on December 31 to alert it to reports of cases of an "atypical pneumonia" in Wuhan and that they have been "isolated for treatment."
There was no explicit mention of human-to-human transmission in the email. Trump's letter states that Taiwan sent information that day "indicating human-to-human transmission of a new virus."
On April 11, Taiwan's CDC said in a statement that "in the email we took pains to refer to atypical pneumonia, and specifically noted that patients had been isolated for treatment.
"Public health professionals could discern from this wording that there was a real possibility of human-to-human transmission of the disease.
"However, because at the time there were as yet no cases of the disease in Taiwan, we could not state directly and conclusively that there had been human-to-human transmission."
China claims Taiwan as its own territory, making it difficult for the independent island to exercise sovereignty as a state.
One of the consequences is that Taiwan is not a member of the WHO, which the island's government and others, including the U.S., blame on Chinese pressure.
Responding to Taiwan's complaints, the WHO said in a statement on March 30: "The question of Taiwanese membership in WHO is up to WHO Member States, not WHO staff. However, WHO is working closely with all health authorities who are facing the current coronavirus pandemic, including Taiwanese health experts.
"The Taiwanese caseload is low relative to population. We continue to follow developments closely. WHO is taking lessons learned from all areas, including Taiwanese health authorities, to share best practices globally."
The International Health Regulations require countries to report the risk of a health emergency within 24 hours. But China did not inform the World Health Organization of Wuhan's several cases of pneumonia, of unknown origin, until December 31, 2019, even though it likely had knowledge of these cases days or weeks earlier.
As stated above, we know that Dr. Zhang Jixian and other medics reported the emergence of unusual flu-like cases from Wuhan around December 27, which concurrent genomics testing showed was a virus similar to SARS. These are the earliest known reports of recognition that there was a potential new virus in China.
A South China Morning Post report, citing documents from the Chinese government, said the country's authorities have since traced the first confirmed COVID-19 case back to November 17, though it is not clear that any doctors realized it was a new infection until weeks later.
By the time Dr. Zhang was alerting health authorities, the Chinese government research suggested 180 people had been infected.
Per the WHO's International Health Regulations, member states must notify the WHO "of all events that are assessed as possibly constituting a PHEIC [Public Health Emergency of International Concern]...within 24 hours of assessment by the country" using the agency's guidelines.
Those guidelines, which include criteria for assessing the risk of a PHEIC, list "human influenza caused by a new subtype and severe acute respiratory syndrome (SARS)" as a notifiable condition.
There are four criteria: Serious public health impact, unusual or unexpected, significant risk of international spread of disease, and significant risk of international trade or travel restrictions.
According to Dr. Zhang Yongzhen of the Shanghai Public Health Clinic Center, he told Chinese authorities on January 5, 2020, that he had sequenced the genome of the virus. There was no publication of this information until six days later, on January 11, 2020, when Dr. Zhang self-posted it online. The next day, Chinese authorities closed his lab for "rectification." As even the World Health Organization acknowledged, Dr. Zhang's posting was a great act of "transparency." But the World Health Organization has been conspicuously silent both with respect to the closure of Dr. Zhang's lab and his assertion that he had notified Chinese authorities of his breakthrough six days earlier.
In a paper authored by Dr. Zhang Yongzhen and published in the journal Cell, the scientist says that on January 5 his team was able "to obtain a complete viral genome" from a patient infected with the new strain of coronavirus.
The result was "immediately reported to the relevant authorities," he wrote, and also on the same day "an annotated version of the genome sequence (strain Wuhan-Hu-1) was submitted to NCBI/GenBank."
The NCBI/GenBank is a genetic sequence database at the National Center for Biotechnology Information (NCBI), which falls under the U.S. government's National Institutes of Health.
On January 11, Dr. Zhang then published a corrected version of the virus's genome sequence, amending previous errors, to the open access Virological website for all to see.
In Cell, Zhang notes in his April 16 article: "At the time of writing, almost 200 SARSCoV-2 genomes are publicly available, representing the genomic diversity of the virus in China and beyond and providing a freely accessible global resource."
The South China Morning Post reported that Dr. Zhang's laboratory in Shanghai was closed down by health authorities on January 12 for "rectification," but it was not explicit that the closure was related to his team's work in sequencing the virus genome.
The World Health Organization has repeatedly made claims about the coronavirus that were either grossly inaccurate or misleading.
On January 14, 2020, the World Health Organization gratuitously reaffirmed China's now-debunked claim that the coronavirus could not be transmitted between humans, stating: "Preliminary investigations conducted by the Chinese authorities have found no clear evidence of human-to-human transmission of the novel coronavirus (2019-nCov) identified in Wuhan, China." This assertion was in direct conflict with censored reports from Wuhan.
There are multiple reports of the censoring on Chinese social media of doctors and other people discussing early on the possibility of human-to-human transmission of the new virus they were witnessing spread among the Wuhan population.
While the WHO did promote the Chinese claim that there was "no clear evidence" of human-to-human transmission, it simultaneously issued guidance to health leaders, officials, and clinicians warning them to act as though it was happening, and asking for evidence of it to be shared, The Guardian reported.
On January 21, 2020, President Xi Jinping of China reportedly pressured you not to declare the coronavirus outbreak an emergency. You gave in to this pressure the next day and told the world that the coronavirus did not pose a Public Health Emergency of International Concern. Just over one week later, on January 30, 2020, overwhelming evidence to the contrary forced you to reverse course.
The WHO has denied that it has acted under Chinese pressure and its director-general rejected the allegation that it moved too slowly in declaring an emergency, instead suggesting governments that struggled to cope with their outbreaks did not do enough to prepare. It declared an emergency when only 98 cases were reported outside China.
"Looking back, I think we declared [an] emergency at the right time," Ghebreyesus said in April, PBS reported. "The rest of the world had enough time to respond."
The WHO says it convened an Emergency Committee on January 22-23 but that "independent members from around the world could not reach a consensus based on the evidence available at the time" on declaring a PHEIC, and agreed to reconvene in 10 days.
On January 28, 2020, after meeting with President Xi in Beijing, you praised the Chinese government for its "transparency" with respect to the coronavirus, announcing that China had set a "new standard for outbreak control" and "bought the world time." You did not mention that China had, by then, silenced or punished several doctors for speaking out about the virus and restricted Chinese institutions from publishing information about it.
Around the same time, Trump also praised Xi and China. Trump tweeted on January 24: "China has been working very hard to contain the Coronavirus. The United States greatly appreciates their efforts and transparency. It will all work out well. In particular, on behalf of the American People, I want to thank President Xi!"
Then on February 7, Trump tweeted: "Just had a long and very good conversation by phone with President Xi of China. He is strong, sharp and powerfully focused on leading the counterattack on the Coronavirus. He feels they are doing very well, even building hospitals in a matter of only days.
"Nothing is easy, but he will be successful, especially as the weather starts to warm & the virus hopefully becomes weaker, and then gone. Great discipline is taking place in China, as President Xi strongly leads what will be a very successful operation. We are working closely with China to help!"
The WHO's praise for Xi and China, like Trump's, is for diplomatic and political ends. Larry Gostin told The Guardian that Ghebreyesus's "high praise for China is understandable. He is seeking to coax China into cooperation" but this strategy "does risk the credibility of WHO as an objective agency."
Even after you belatedly declared the outbreak a Public Health Emergency of International Concern on January 30, 2020, you failed to press China for the timely admittance of a World Health Organization team of international medical experts. As a result, this critical team did not arrive in China until two weeks later, on February 16, 2020. And even then, the team was not allowed to visit Wuhan until the final days of their visit. Remarkably, the World Health Organization was silent when China denied the two American members of the team access to Wuhan entirely.
Ghebreyesus had agreed at a January 28 meeting with Xi to the WHO sending a team of international experts "as soon as possible" to assess the situation and understand more about the virus.
That joint WHO-China Mission took place over a fortnight later, between February 16-24. The final report heaped praise on China's response, calling it "exceptional," and said Beijing "rolled out perhaps the most ambitious, agile and aggressive disease containment effort in history."
"China's bold approach to contain the rapid spread of this new respiratory pathogen has changed the course of a rapidly escalating and deadly epidemic," the WHO report said.
It is not clear, however, if China explicitly denied entry to Wuhan to the two American experts with the mission.
Clifford Lane, the clinical director of the National Institute of Allergy and Infectious Disease, and an American who was part of the WHO-China mission, told Newsweek it "would have been logistically difficult for a large group to go" to Wuhan.
"While I was disappointed about not being able to go we received a very good briefing from the team that went," Lane said.
You also strongly praised China's strict domestic travel restrictions, but were inexplicably against my closing of the United States border, or the ban, with respect to people coming from China. I put the ban in place regardless of your wishes. Your political gamesmanship on this issue was deadly, as other governments, relying on your comments, delayed imposing life-saving restrictions on travel to and from China. Incredibly, on February 3, 2020, you reinforced your position, opining that because China was doing such a great job protecting the world from the virus, travel restrictions were "causing more harm than good." Yet by then the world knew that, before locking down Wuhan, Chinese authorities had allowed more than five million people to leave the city and that many of these people were bound for international destinations all over the world.
The WHO has several arguments against restricting travel and, according to a New York Times report, its officials were initially wary about the domestic restrictions in China before accepting that they were working to contain the spread of the virus.
On February 3, Ghebreyesus said: "We reiterate our call to all countries not to impose restrictions that unnecessarily interfere with international travel and trade. Such restrictions can have the effect of increasing fear and stigma, with little public health benefit."
This is in line with the WHO's longstanding guidance. A systematic review of evidence on the "effectiveness of travel restrictions in the rapid containment of human influenza" concluded such measures "have only limited effectiveness in the prevention of influenza spread."
"Only extensive travel restrictions–i.e. over 90%–had any meaningful effect on reducing the magnitude of epidemics," the review said.
"In isolation, travel restrictions might delay the spread and peak of pandemics by a few weeks or months but we found no evidence that they would contain influenza within a defined geographical area."
A report in specialist health publication STAT laid out some of the reasons the WHO is generally opposed to travel restrictions.
These include their limited effectiveness, the financial toll on affected countries, the disincentive for states to be transparent about their health emergencies if they believe they will face punitive action, disruption to medical supply chains, and using resources better targeted elsewhere.
As of February 3, 2020, China was strongly pressuring countries to lift or forestall travel restrictions. This pressure campaign was bolstered by your incorrect statements on that day telling the world that the spread of the virus outside of China was "minimal and slow" and that "the chances of getting this going to anywhere outside China [were] very low."
Ghebreyesus told the WHO executive board on February 3 that the virus' spread was "minimal and slow," though he also warned this could change and the situation worsen.
The WHO chief also said the chance of the virus spreading outside of China "is very low, and even in China when you go to other provinces, it's very low."
As of February 3, there were 19,550 confirmed cases in China and 414 deaths, according to Reuters. There were at least 151 cases confirmed in 23 other nations, including the U.S., Germany, and the U.K.
China had been pushing nations and airlines to lift travel restrictions on the country. On February 3, Foreign Ministry spokesperson Hua Chunying told reporters there was "no reason for measures that unnecessarily interfere with international travel."
Hua accused some nations—"the U.S. in particular"—of having "inappropriately overreacted, which certainly runs counter to WHO advice."
In February, Trump was still downplaying the severity of the virus. On February 19, the president told a group of governors: "I think it's going to work out fine. I think when we get into April, in the warmer weather, that has a very negative effect on that and that type of a virus."
On March 3, 2020, the World Health Organization cited official Chinese data to downplay the very serious risk of asymptomatic spread, telling the world that "COVID-19 does not transmit as efficiently as influenza" and that unlike influenza this disease was not primarily driven by "people who are infected but not yet sick." China's evidence, the World Health Organization told the world, "showed that only one percent of reported cases do not have symptoms, and most of those cases develop symptoms within two days." Many experts, however, citing data from Japan, South Korea, and elsewhere, vigorously questioned these assertions. It is now clear that China's assertions, repeated to the world by the World Health Organization, were wildly inaccurate.
On March 3, Ghebreyesus told a press briefing "COVID-19 does not transmit as effectively as influenza."
The WHO guidance noted that seasonal influenza travels faster than COVID-19 because of its shorter incubation period and serial interval, meaning the time between successive cases.
Research is ongoing to determine the basic reproduction number of COVID-19, which is an estimate of the average number of people who catch the virus from a single infected person. Research to date indicates that COVID-19 does spread more easily than seasonal influenza.
Ghebreyesus told the media that the only way to be sure of the role of asymptomatic spreaders is to test for antibodies in large numbers of people, studies which he noted were ongoing. "This will give us further insight into the extent of infection in populations over time," he said.
Such research has now indicated that the disease may well be spread by this population.
Trump accused Ghebreyesus of downplaying the risk of the outbreak. But at the same briefing, Ghebreyesus explained that COVID-19 causes "more severe disease than seasonal influenza"; warned that the absence of immunity means "more people are susceptible to infection, and some will suffer severe disease"; noted that the mortality rate for COVID-19 appeared to be significantly higher than that of influenza; and recognized that unlike influenza, there is no vaccine available to fight COVID-19.
"These differences mean we can't treat COVID-19 exactly the same way we treat flu," Ghebreyesus told journalists.
By the time you finally declared the virus a pandemic on March 11, 2020, it had killed more than 4,000 people and infected more than 100,000 people in at least 114 countries around the world.
The WHO has been criticized for waiting too long to declare a pandemic. On March 9, Ghebreyesus told journalists "the threat of a pandemic has become very real," though the agency stopped short of declaring one.
He added: "It would be the first pandemic in history that could be controlled. The bottom line is we are not at the mercy of the virus...Whether it's pandemic or not, the rule of the game is the same—never give up."
At the start of March, Dr. Anne Schuchat—the principal deputy director of the CDC—told the Senate Committee on Health, Education, Labor and Pensions that the coronavirus outbreak already met two of the three technical criteria for a pandemic—the fact it was a new virus and capable of human-to-human transmission.
Multiple health experts were ahead of the WHO in declaring a pandemic. German Health Minister Jens Spahn, for example, said on March 4 that the outbreak "has become a global pandemic."
Ghebreyesus said in February that the decision to brand the outbreak a pandemic would be based on "an ongoing assessment" of its spread and its negative impact. At the time, most cases were in China and foreign cases were still limited.
On March 9, Trump was still comparing COVID-19 to seasonal influenza. He wrote on Twitter: "So last year 37,000 Americans died from the common Flu. It averages between 27,000 and 70,000 per year. Nothing is shut down, life & the economy go on. At this moment there are 546 confirmed cases of CoronaVirus, with 22 deaths. Think about that!"
On April 11, 2020, several African Ambassadors wrote to the Chinese Foreign Ministry about the discriminatory treatment of Africans related to the pandemic in Guangzhou and other cities in China. You were aware that Chinese authorities were carrying out a campaign of forced quarantines, evictions, and refusal of services against the nationals of these countries. You have not commented on China's racially discriminatory actions. You have, however, baselessly labeled as racist Taiwan's well-founded complaints about your mishandling of this pandemic.
The WHO will have been aware of the discriminatory treatment of Africans in multiple Chinese cities, which was widely covered by the international media. The body did not publicly comment on the issue, despite public protests from several African nations.
Ghebreyesus has himself complained of being subjected to racist comments and death threats for months, claiming that the abuse had originated from Taiwan "and the foreign ministry didn't disassociate" itself from it. "Giving me names, black or negro," he said. "I'm proud of being black, or proud of being negro."
Taiwanese President Tsai Ing-wen said her compatriots "have been excluded from international organizations, and we know better than anyone else what it feels like to be discriminated against and isolated."
Taiwan has successfully suppressed COVID-19 despite its proximity to and close ties with China, but was still blocked from this week's World Health Assembly WHO meeting.
"If Director-General Tedros could withstand pressure from China and come to Taiwan to see Taiwan's efforts to fight COVID-19 for himself, he would be able to see that the Taiwanese people are the true victims of unfair treatment," Tsai said.
Taiwan foreign ministry spokeswoman Joanne Ou said Ghebreyesus' comments were "irresponsible" and dismissed the racism allegations as "imaginary." The ministry told AFP it was seeking an apology for "slander."
Trump himself was at the center of a racism row around this time, having repeatedly refused to stop calling the coronavirus the "China virus."
The WHO and Centers for Disease Control and Prevention warned against such rhetoric for fear of discrimination against Asian people or those of Asian descent. Spikes in hate crimes against such communities have been reported, including in the U.S.
Throughout this crisis, the World Health Organization has been curiously insistent on praising China for its alleged "transparency." You have consistently joined in these tributes, notwithstanding that China has been anything but transparent. In early January, for example, China ordered samples of the virus to be destroyed, depriving the world of critical information. Even now, China continues to undermine the International Health Regulations by refusing to share accurate and timely data, viral samples and isolates, and by withholding vital information about the virus and its origins. And, to this day, China continues to deny international access to their scientists and relevant facilities, all while casting blame widely and recklessly and censoring its own experts.
Ghebreyesus said at the end of January that China had been transparent in its handling of the outbreak, praise which now certainly appears misplaced. Local officials in Wuhan have been accused of silencing whistleblower doctors and underreporting the true number of infections of deaths in the city.
Meanwhile, Beijing is said to have concealed pertinent information about the outbreak and pressured the WHO to downplay the virus's severity. Chinese officials also reportedly hid the threat while gathering medical supplies needed to fight it, while the Chinese Communist Party also pushed a disinformation campaign seeking to absolve itself of blame and malign other nations.
In January, Chinese officials did direct laboratories to destroy COVID-19 samples. China said only unauthorized laboratories were ordered to do so for biosafety reasons. Liu Dengfeng, an official with the National Health Commission's science and education department, said it was done to "prevent the risk to laboratory biological safety and prevent secondary disasters caused by unidentified pathogens."
Beijing has been accused of delaying or preventing the release of useful information about the outbreak. In February, for example, the WHO said China had not shared requested data on infections among health workers, according to The Washington Post. The statement was, according to the Post, one of the first instances of the WHO acknowledging Chinese reluctance to share important coronavirus data.
Chinese President Xi Jinping said this week that Beijing has acted "with openness, transparency and responsibility" while providing the WHO and relevant countries with information "in the most timely fashion" and "without reservation."
The origin of the virus is a hot button issue. Most experts have theorized that the virus appeared at a wildlife market in Wuhan, having made the jump from bats to humans via an intermediary animal such as a pangolin.
But Trump and Secretary of State Mike Pompeo have alleged—without providing evidence—that the virus escaped from the Wuhan Institute of Virology, a biosecurity level 4 research lab a few miles from the suspect market.
China has rejected the assertion. Beijing officials peddled conspiracy theories about COVID-19's origins, such as claiming that the U.S. Army was behind the outbreak.
U.S. allies, the WHO, U.S. intelligence officials, National Institute of Allergy and Infectious Diseases Director Dr. Anthony Fauci, and Chairman of the Joint Chiefs of Staff General Mark Milley have all cast doubt on the Wuhan Institute of Virology theory.
This week, Pompeo appeared to back away from his previous claims, telling Breitbart: "We know it began in Wuhan, but we don't know from where or from whom, and those are important things."
Multiple leaders and at least 122 nations have called for an international investigation into the origins and course of the virus. China has so far refused, and Xi said Monday that a probe can only take place once the pandemic has been brought under control.
Xi said any investigation would have to be conducted via the WHO. But WHO representative Dr. Gauden Galea told Sky News earlier this month that the body had not been allowed to join Chinese investigators despite multiple requests to do so.
Galea suggested there is no good reason for Beijing to have excluded WHO staff.
The World Health Organization has failed to publicly call on China to allow for an independent investigation into the origins of the virus, despite the recent endorsement for doing so by its own Emergency Committee. The World Health Organization's failure to do so has prompted World Health Organization member states to adopt the "COVID-19 Response" Resolution at this year's World Health Assembly, which echoes the call by the United States and so many others for an impartial, independent, and comprehensive review of how the World Health Organization handled the crisis. The resolution also calls for an investigation into the origins of the virus, which is necessary for the world to understand how best to counter the disease.
The WHO is yet to publicly demand that China allow an independent investigation, but as noted above, representatives have asked Beijing to allow WHO staff to join any probe of COVID-19's origins.
According to VOA News, Galea said earlier this month that the WHO knew "some national investigation is happening but at this stage we have not been invited to join. We are expecting to get, in the near future, a briefing on where that is and to discuss possible collaboration."
The "COVID-19 Response" Resolution—backed by China—was submitted at the World Health Assembly this week.
The resolution called on the WHO to initiate "a stepwise process of impartial, independent and comprehensive evaluation" of the coronavirus pandemic "at the earliest appropriate moment." This will include looking into "the actions of WHO and their timelines pertaining to the COVID-19 pandemic."
The resolution also called on Ghebreyesus to "identify the zoonotic source of the virus and the route of introduction to the human population." The proposal does not mention China or Wuhan by name.
Though nations urged a probe, the resolution also called for "unity and solidarity" in the "intensification of cooperation and collaboration at all levels to contain, control and mitigate the COVID-19 pandemic."
Co-sponsor nations also acknowledged the "key leadership role of WHO and the fundamental role of the United Nations system in catalyzing and coordinating the comprehensive global response to the COVID-19 pandemic."
Perhaps worse than all these failings is that we know that the World Health Organization could have done so much better. Just a few years ago, under the direction of a different Director-General, the World Health Organization showed the world how much it has to offer. In 2003, in response to the outbreak of the Severe Acute Respiratory Syndrome (SARS) in China, Director-General Harlem Brundtland boldly declared the World Health Organization's first emergency travel advisory in 55 years, recommending against travel to and from the disease epicenter in southern China. She also did not hesitate to criticize China for endangering global health by attempting to cover up the outbreak through its usual playbook of arresting whistleblowers and censoring media. Many lives could have been saved had you followed Dr. Brundtland's example.
Former Director-General Gro Harlem Brundtland did issue a historic WHO travel advisory over SARS in 2003. Brundtland later said: "It would have been much better if the Chinese government had been more open in the early stages."
The SARS pandemic—first identified in the Chinese city of Foshan in Guangdong province—ultimately infected 8,096 people acros 29 territories, killing 774, according to WHO data.
It is clear the repeated missteps by you and your organization in responding to the pandemic have been extremely costly for the world. The only way forward for the World Health Organization is if it can actually demonstrate independence from China. My Administration has already started discussions with you on how to reform the organization. But action is needed quickly. We do not have time to waste. That is why it is my duty, as President of the United States, to inform you that, if the World Health Organization does not commit to major substantive improvements within the next 30 days, I will make my temporary freeze of United States funding to the World Health Organization permanent and reconsider our membership in the organization. I cannot allow American taxpayer dollars to continue to finance an organization that, in its present state, is so clearly not serving America's interests.
U.S. withdrawal from the WHO—or the permanent freezing of its financial contributions—would be a major blow for the body. The U.S. is the largest single contributor to the organization, paying in some 15 percent of the WHO's 2018-19 biennial budget (around $893 million).
China contributed just $86 million to the same budget—around 0.25 percent of the total.
Observers have warned that the loss of U.S. funding would degrade the WHO's ability to prepare for and fight future pandemics. Philanthropist billionaire Bill Gates, himself a major funder of the organization, said Trump's threat is "as dangerous as it sounds."
Multiple world leaders expressed their support for the body after Trump's initial decision to freeze funding, though most stopped short of attacking the president directly. In April, a group of 20 leaders held a video conference to underline their support for the WHO and cooperative action to fight coronavirus.
Among them was French President Emmanuel Macron, who told attendees that "the fight against COVID-19 is a common human good and there should be no division in order to win this battle."
Ghebreyesus concurred, telling the meeting: "We are facing a common threat that we can only defeat with a common approach."
Chinese officials and state media have seized on Trump's threats to cast the U.S. as isolated on the world stage. Foreign Ministry spokesperson Zhao Lijian told reporters that Trump's decision "will weaken the WHO's capabilities and undermine international cooperation."
Zhao added that Beijing "will as always support the WHO in playing an important role in international public health and global anti-epidemic response."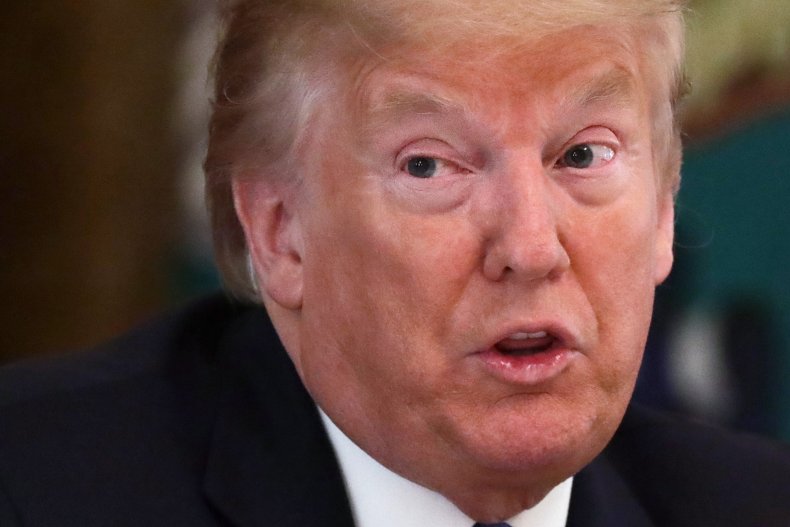 Update 05/24: This article was updated to include more information about Taiwan's email to the WHO on December 31.