Trump Winery Retained Undocumented Workers Until End of Harvest Despite Knowing About Immigration Status, Lawyer Claims
The Trump Winery in Virginia retained its undocumented workers until the end of the harvest in order to protect the wine despite knowing about their immigration status, a lawyer advising one of the laborers let go has claimed.
Anibal Romero, an immigration lawyer who has represented many former workers at Trump Organization properties, made the allegation to The New York Times after a number of undocumented laborers were fired this week from the winery.
Romero noted that Univision reported back in May the existence of undocumented Hispanic migrant workers at the Trump Winery, including some who had been there for years, and that their fake documents were never checked.
"Getting rid of them at that point could have caused problems for the wine," Romero told The New York Times, adding that he believes the vineyard management waited until the harvest season was complete to let the workers go.
The Trump Winery is a 1,300-acre estate in Virginia with a large 45-room hotel named Albemarle Estate with 10 guest rooms, and a 227-acre vineyard that produces 40,000 cases of wine a year.
Newsweek asked both The Trump Organization and Romero for comment by email and will update this story if any is provided.
The winery is not the only Trump property found using undocumented workers despite its owner President Donald Trump's hardline stance on the issue. The president campaigned to kick undocumented migrants out of the U.S. and is building a fence along the southern border.
In July, a group of 21 former Trump Organization workers who staffed his golf clubs and were facing deportation sought a meeting with the president, urging him in an open letter to "do the right thing."
"We are modest people who represent the dreams of the 11 million undocumented men, women and children who live and work in this country," the group wrote. "We love America and want to talk to you about helping to give us a chance to become legal."
They wrote that the Trump family and their associates know them and "will recall how hard we worked for you, your family and your golf clubs."
"You know we are hard workers and that we are not criminals or seeking a free ride in America," the letter read. "We believe you have a heart and will do the right thing to find a home for us here in America so that we can step out of the shadows and not deport us and our friends and family."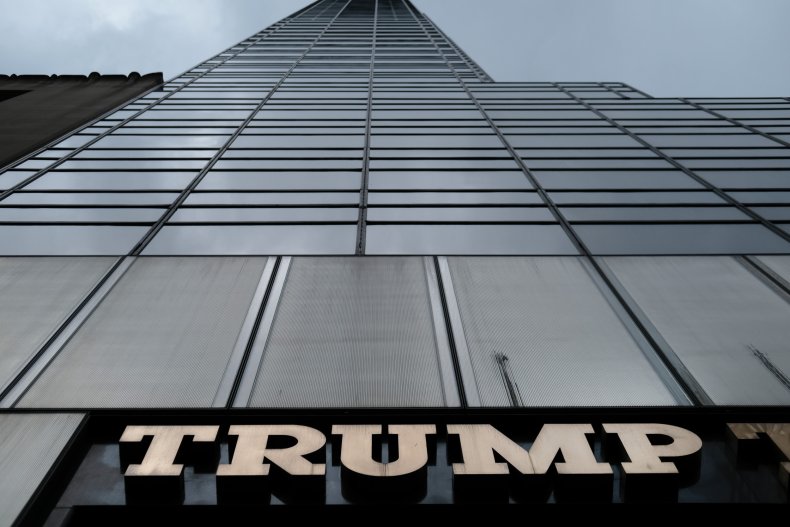 This article was updated with more information on the Albemarle Estate hotel.