World War III: Trump Worried 'Very Aggressive' Montenegro Could Invoke NATO Article 5, Start Global Conflict
President Donald Trump appeared to question NATO's Article 5, the alliance's commitment to mutual defense, during a Fox News interview with Tucker Carlson Tuesday night.
The interview came only days after a NATO summit in which Trump hectored allies, demanding they spend more on defense, which sparked questions about his administration's dedication to the alliance. NATO allies ultimately agreed to increase their defense spending further, and Trump affirmed his support for the alliance.
Carlson asked Trump why should his son be sent to defend Montenegro if called upon to do so by the 29-member NATO alliance. Article 5 obliges allies to defend military members who come under attack.
Montenegro, a Balkan state with a population of around 640,000, joined NATO in 2017. It was the target of a Russian-backed coup attempt in 2016 to bring down the government just as it was on the verge of joining NATO.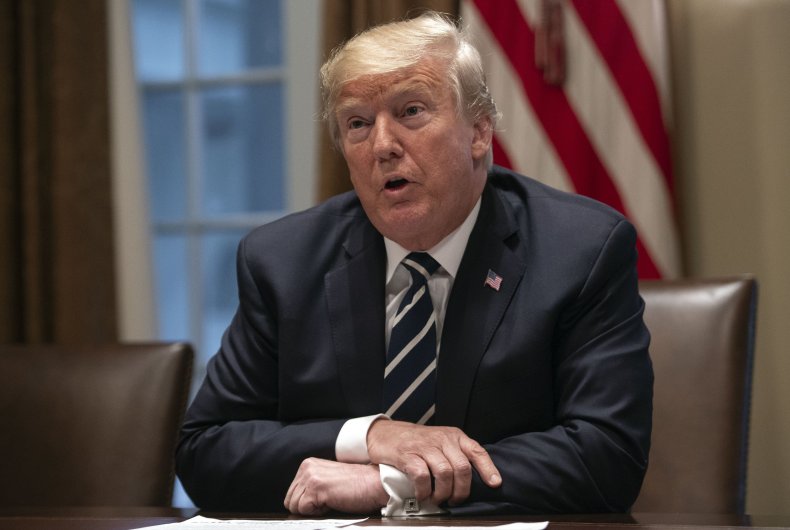 "I understand what you're saying. I've asked the same question. Montenegro, you know, is a tiny country with very strong people," Trump said.
"By the way, they're very strong people, they're very aggressive people. They may get aggressive and congratulations, you're in World War III. I understand that, but that's the way it was set up. Don't forget, I just got here a little more than a year and a half ago.
"But I took over the conversation three or four days ago, and I said, 'you have to pay, you have to pay.'"
He added: "It was very unfair. They weren't paying. So not only are we paying for most of it, but they weren't even paying and we're protecting them. Add that to your little equation on Montenegro."
Carlson said that Russia would not invade Western Europe. The defense alliance was founded at the dawn of the Cold War to deter a Russian invasion. He asked Trump: "What is the purpose of NATO?"
Trump did not answer the question, instead he referred again to the disagreement he had with NATO over their defense spending.
"Well, that was the purpose," Trump said. "It's OK. And it's fine. But they have to pay. And they weren't paying. And other presidents went, and they'd make a speech, then they'd leave and nothing would happen. The fact that they didn't pay, this is not a new fact. This is something people have known for a long time. Other countries were delinquent."
The Foreign Ministry of Montenegro and the White House did not respond to requests for comment.
"Our collective defense clause, Article 5, is unconditional and iron-clad," a NATO official told Newsweek in a statement by email.
"It means that an attack on one is an attack on all. President Trump has made clear that the US is fully committed to NATO and our Alliance is stronger than ever.
"Article 5 has only been invoked once, in support of the United States after the 9/11 attacks.
"This led to NATO's largest-ever military operation, in Afghanistan, where hundreds of thousands of Europeans and Canadians have stood shoulder-to-shoulder with U.S. troops and more than a thousand paid the ultimate price."